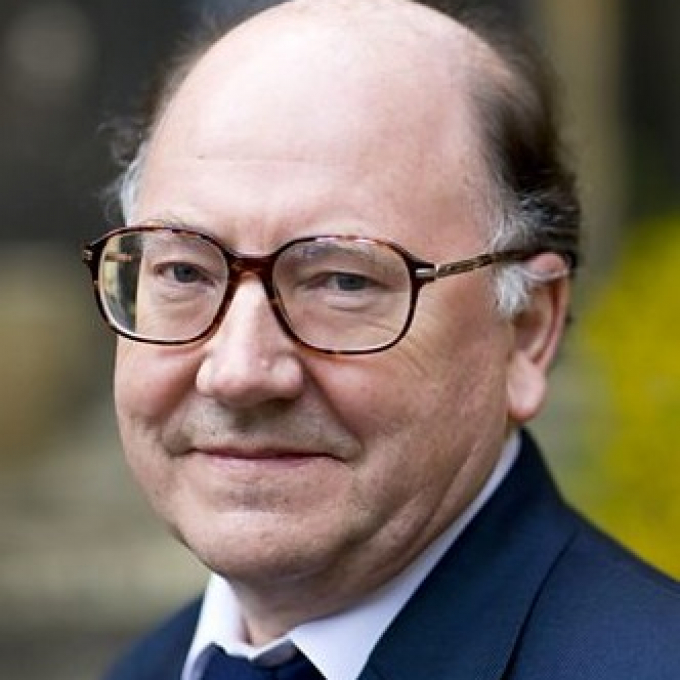 Richard Holmes
Publishers:
Agents:
Biography
Biographer Richard Holmes was born in London, England on 5 November 1945 and educated at Downside School and Churchill College, Cambridge.
His first book, Shelley: The Pursuit, was published in 1974 and won a Somerset Maugham Award. The first volume of his biography of the poet Samuel Taylor Coleridge, Coleridge: Early Visions, was published in 1989 and won the Whitbread Book of the Year award. Dr Johnson & Mr Savage (1993), an account of Johnson's undocumented friendship with the notorious poet Richard Savage, won the James Tait Black Memorial Prize (for biography) in 1993. The second volume of his study of Coleridge, Coleridge: Darker Reflections, was published in 1998. It won the Duff Cooper Prize, the Heinemann Award and was shortlisted for the first Samuel Johnson Prize awarded in 1999.
Richard Holmes writes and reviews regularly for various journals and newspapers, including the New York Review of Books. His most recent book, Sidetracks: Explorations of a Romantic Biographer (2000), continues the exploration of his own highly original biographical method that he first wrote about in Footsteps: Adventures of a Romantic Biographer (1985). He is also editor of a new series of editions of classic English biographies that includes work by Samuel Johnson, Daniel Defoe and William Godwin.
His latest books are: The Age of Wonder (2008), an examination of the life and work of the scientists of the Romantic age who laid the foundations of modern science and Falling Upwards: How we Took to the Air (2013). The Age of Wonder was shortlisted for the 2009 Samuel Johnson Prize.
He is a Fellow of the Royal Society of Literature, a Fellow of the British Academy and was awarded an OBE in 1992. He was awarded an honorary Litt.D. in 2000 by the University of East Anglia, where he was appointed Professor of Biographical Studies in September 2001.
Critical perspective
In Sidetracks: Explorations of a Romantic Biographer (2000), Richard Holmes remarks that, 'For me, biography has always been a personal adventure of exploration and pursuit, a tracking…' which beings 'like love, in passionate curiosity'.
He has elsewhere written that, 'biography itself, with is central tenet of empathy, is essentially a Romantic form'. Indeed, Holmes is now widely recognised as the foremost biographer of the English Romantic poets, beginning with Shelley: The Pursuit (1974) and culminating in his magisterial prize-winning two-volume biography of Samuel Taylor Coleridge. In 1985 he published what is perhaps his most innovative work, Footsteps: Adventures of a Romantic Biographer - hailed as 'a modern masterpiece' by Michael Holroyd - which combined travel, 'sleuthing' and personal memoirs, breaking the conventions of the genre. Holmes himself described it as an experiment, an exploration of 'the vertiginous experience of biographical research itself', in which the biographer 'cross-questions his own art and the impulses that drive him on a quest'.
Among Holmes' other publications are a volume of poems, One for Sorrow, Two for Joy (1970), translations on the nineteenth century French poet Gerard de Nerval, and an edition of S. T. Coleridge's Selected Poems. He has written a splendid guide for the National Portrait Gallery, The Romantic Poets and their Circle (1997), discussing not only their lives as reflected in familiar images of Blake, Wordsworth, Byron, John Clare et al., but also 'the emergence of Romantic portraiture', the changing modes in which painters depicted genius. Holmes is particularly good on the careers of women writers associated with them such as Mary Wollstonecraft and Mary Shelley, and with much lesser known figures - novelist Amelia Opie, poet and actress 'Perdita' Robinson, and Mary Tighe. 
Holmes began as a journalist, spending twenty years as a regular feature writer and reviewer for The Times. His freedoms with biographical style and storytelling originated in the 'Character Sketches' commissioned by successive literary editors of the newspaper during the 1970s, who encouraged him to give each piece the shape of a short story. He found his true subject matter with a lengthy article on the mid-eighteenth poet Thomas Chatterton, published in 1970 in Cornhill Magazine, where he 'first glimpsed the people and the period in history which were to become most dazzingly alive for me'. Like an investigative journalist, Holmes visited Chatterton's Bristol and the location of his squalid London lodgings, and questions whether he in fact committed suicide, suggesting instead that he overdosed on opium and arsenic (taken for venereal disease).
'Shelley's life seems more a haunting than a history', Holmes states in his first major biography, Shelley: The Pursuit. At over 800 pages, this is full of fascinating material and well-argued speculation, a somewhat 'revisionist' view, using a good deal of local research around the Shelley family estate in Sussex. It corrects previous biographers' editorial suppressions, including Mary Shelley's, depicting P. B. Shelley as 'a darker and more capable figure'; the most determinedly professional writer among the Romantics. Holmes offers fully documented reinterpretations of 'the two great biographical mysteries; of Shelley's life - an assassination attempt on him in Wales during 1813, and his supposed illegitimate child born in Italy during 1818; recognising that 'the reader must judge'. Holmes sets out the narrative of Shelley's life in great detail - his love affairs, friendships, literary development, financial wranglings with his family and his father-in-law William Godwin, and the years of exile. These are placed alongside the disturbed political upheavals of the early nineteenth century, 'which flashes up through the years towards our own'. Shelley's friendship and rivalry with Byron is also fully outlined. 
Holmes' spent the mid-1970s in Paris, writing further articles for The Times and other publications before embarking upon the fifteen years research for his greatest subject, 'poet and philosopher-in-a-mist' Samuel Taylor Coleridge. At one level, both Coleridge: Early Visions (1989) and Coleridge: Darker Reflections (1998) are traditional narrative biographies. But they are argumentative and emotionally engaging too: Holmes draws the reader into the labyrinthine complications of STC's anguished life and works with real sympathy, dividing the chapters up into short numbered scenes, and above all bringing Coleridge's own words before us. He quotes extensively from poems, letters, notebooks and the posthumous Table Talk, making great use of footnotes as a kind of 'downstage voice, reflecting on the action as it develops'. Holmes is especially acute in dealing with the vexed problem of Coleridge's habitual plagiarisms, and his originality in developing a fully Romantic theory of the imagination. As the first volume closes, Holmes intriguingly poses the question of how Coleridge's reputation would now look if he had died during a serious illness in 1804. Holmes goes on to redeem STC's later years as containing some of his best work, if also, in Darker Reflections, the anguish of opium addiction and his estrangement from beloved son Hartley.
Holmes' most purely enjoyable book for the general reader is probably Dr Johnson and Mr Savage (1993), which won the James Tait Black award. It is 'the biography of a biography', that is, Samuel Johnson's Life of the 'Grub Street' poet Richard Savage, 'which revolutionised the art of biography and virtually invented the poet as a romantic, outcast figure'. Holmes sheds a great deal of light on the young Johnson's early life in London as an aspiring professional writer, correcting Boswell's version, especially in his relations with 'bluestockings'. Holmes reconstructs the 'fragment of two lives', the mere two years of their friendship from fugitive poems, the transcript of Savage's murder trial, unpublished diaries, and even their (wholly imaginary) obituaries in The Gentleman's Magazine. It concludes that, in Johnson's hands, biography 'became a rival to the novel. It began to pose the largest imaginative questions'.
Sidetracks collects Holmes' miscellaneous writings on other Romantics and the intriguing 'Five Gothic Shadows', as well as two radio plays and a short story, 'Dr. Johnson's First Cat'. As might be expected, much the most rewarding pieces are those responding to 'the Godfather' of biography James Boswell, whose Life of Johnson he describes as 'astonishingly unorthodox' and 'a profound Romantic study of friendship'. Richard Holmes has shown his own profound engagement with his subjects, and with the possibilities of biography itself. He amply fulfils the biographer's quest to rescue his subject from the past: 'all is not lost, your time will come again, justice may yet be done'.
Dr Jules Smith, 2003
Bibliography
2013
Falling Upwards: How we Took to the Air
2002
Defoe on Sheppard and Wild
2002
Godwin on Wollstonecraft
2000
Sidetracks: Explorations of a Romantic Biographer
1998
Coleridge: Darker Reflections
1997
The Romantic Poets and their Circle
1996
Coleridge: Selected Poems
1993
Dr Johnson & Mr Savage
1989
Coleridge: Early Visions
1987
Mary Wollstonecraft: A Short Residence in Sweden, Norway and Denmark
1987
Kipling: Something of Myself
1985
Footsteps: Adventures of a Romantic Biographer
1985
Gerard de Nerval: The Chimeras
1980
Shelley on Love: An Anthology
1976
Theophile Gautier: My Fantoms
1974
Shelley: The Pursuit
1970
One for Sorrow, Two for Joy
1970
Thomas Chatterton: The Case Reopened
Awards
2009
Los Angeles Times Book Prize (History)
2009
National Book Critics' Circle Award (US)
2009
Samuel Johnson Prize
1999
Samuel Johnson Prize
1993
James Tait Black Memorial Prize (for biography)
1989
Whitbread Book of the Year
1977
Somerset Maugham Award
Author statement
'Of course I think biography aspires to be an art, just as the novel does. It is a piece of imaginative storytelling, as well as an historical investigation. It celebrates the wonderful diversity of human nature, and its aim is enlightenment. But biography is also a vocation, a calling. The dead call to us out of the past, like owls calling out of the dark. They ask to be heard, remembered, understood.'