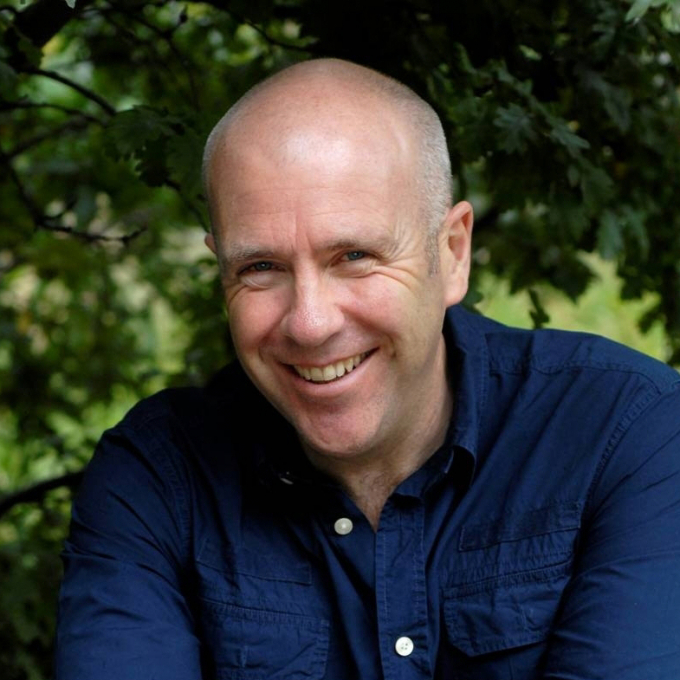 Richard Flanagan
Publishers:
Agents:
Biography
Richard Flanagan was born in 1961 in Tasmania.
He left school at 16, later winning a Rhodes scholarship to Oxford, where he took a Master of Letters degree. He later worked as a labourer and river guide.
He wrote four history books before turning to fiction writing, and has since written several novels, including: Death of a River Guide (1997), the tale of Aljaz Cosini, river guide, who lies drowning, reliving his life and the lives of his family and forebears; The Sound of One Hand Clapping (1998), which tells the story of Slovenian immigrants; Gould's Book of Fish: A Novel in Twelve Fish (2002), winner of the Commonwealth Writers Prize (Overall Winner, Best Book); The Unknown Terrorist (2006); Wanting (2008), which is set in Tasmania and England in the early nineteenth century and has won several awards, including the 2011 Tasmania Book Prize; and The Narrow Road to the Deep North (2013). This last book tells the story of Dorrigo Evans, a flawed war hero and survivor of the Death Railway in Burma, present day Myanmar. It won the 2014 Man Booker Prize. 
Richard Flanagan wrote and directed the film version of The Sound of One Hand Clapping, which was released in 1998, and world premiered at the 1998 Berlin Film Festival, where it was nominated for Golden Bear for Best film. He also co-wrote the script for the film Australia, which premiered in 2008. 
Richard Flanagan has also written many essays and works of non-fiction, a collection of which was published as And What Do You Do, Mr Gable? in 2011. 
Critical perspective
Richard Flanagan has single-handedly given voice to Tasmania, still most widely known in the popular imagination as the former Van Diemen's Land, a penal colony and one of the furthermost outposts of the British Empire.
His novels are notable for their imaginative range, their risk taking, and their insistence upon the foregrounding of love at the heart of human experience.
Writing on what the Commonwealth meant to him, (The Guardian, 19 July 2002), Flanagan described his time as a Rhodes scholar at Oxford: 'there I was routinely called by one don Convict, with that half affable, half patronising smirk so well practised in those dismal cloisters. "Oh, come on, Convict." Such cant was not the exclusive province of the right. Another don, a grandee of the left, told me, without a whit of irony, that Australia had no culture.'
Flanagan's fiction is an elegant two-fingered salute to people like the Oxford don and to those suffering from the 'melancholy of lost empires.' His work is a hymn to Tasmania, to the oral traditions of storytelling; it is a loving recreation of a lost and often wilfully ignored past, a celebration and a requiem, a rage against a multitude of silences; it is full of a deep love of the land, and, for those like me who know little about this part of Australia, an eye-opener.
Death of a River Guide (1997), Flanagan's debut novel, introduces many of his favourite themes: fluidity; memory; and the circularity of existence, especially as mediated through campfire lore, legend and family tales. It is about a man who only realises who he is, and what life means to him, once he is in the process of losing it. In its central conceit it is reminiscent of Nick Cave's And the Ass saw the Angel, a chronicle of the Southern US town of Ukulore, seen through the eyes of Euchrid Euchchrow as he sinks to his death in a swamp. Aljaz Cosini, a river guide, is drowning beneath a waterfall on the Franklin River. He is overwhelmed by visions and memories, seeing and reliving not only his own life but also that of his family going back several generations, and, as a result, the soul and history of his land. He discovers secrets and silences and the perspective he has always lacked. Supremely inventive, rich and lyrical, Death of a River Guide is a wonderful debut. As an extended metaphor in the tradition of Hemingway, Flanagan explores the essential struggle at the heart of all existence, to understand, to know, to live with grace even in the face of death. Alive with possibility and deeply imaginative, Death of a River Guide reminds us of the power of love, something too often ignored in good fiction. But the most impressive aspect of the novel is the way in which Flanagan controls its narrative; it could easily have run away from him. It was a very bold and ambitious decision to choose such a risky structure for a first novel. That it works is testament to the author's skill.  Flanagan's second novel, The Sound of One Hand Clapping (1998), examines the Tasmanian immigrant experience. One night, in the middle of a snowstorm, the Slovenian Maria Buloh walks out on her husband and three-year-old daughter. She never returns. There are 'no giants, no magic, no happy endings.' Maria's daughter, Sonja, grows up without ever knowing what happened to her mother. Now in her late thirties she returns to Tasmania to visit her father, an old drunken 'reffo wog,' (a derogatory term for an immigrant from Southern Europe.) Despite the pain caused by an honest examination of their past, Sonja and her father attempt a reconciliation of sorts. As with his debut, there is a regular shift of focus from past to present, a broken chronology which intrigues and provokes, but never unsettles the flow of the narrative; Flanagan's skill here is to be able to hold the tale together. The Sound of One Hand Clapping is many stories, of love and heartbreak, of alcoholism, the impossibility of escape from the past, the treatment of post-war immigrants in Australia. It is suffused with passion and compassion, it doesn't flinch from detailing horror, nor does it refrain from offering the possibility of hope and redemption. The Sound of One Hand Clapping is a beautiful, truly touching novel. It asks us not to ignore the existence of the soul and the spirit, not to sublimate all to a blind rationality. Flanagan also suggests that healing is not only possible but that it should be looked for. Original, poetic and compelling, this novel comes highly recommended.
It is with his third novel, Gould's Book of Fish: A Novel in Twelve Fish (2002), which won the 2002 Commonwealth Writers Prize (Overall Winner, Best Book), that Flanagan has become an international figure. Owing more than a little to Sterne, Rabelais and Melville, Gould's Book of Fish is not only a magnificent book to read but is also extraordinary to look at. It is an exquisite object: in its hardback edition each chapter is printed in different ink with reproductions of Gould's paintings. The real William Buelow Gould was a petty thief and forger. In 1825 he was condemned to serve half a century on Sarah Island, a penal colony off the coast of Van Diemen's Land. It was during his imprisonment there, that Gould made 26 beautiful watercolour paintings of different fish. These were gathered into a book which eventually made it off Sarah Island. Gould never did, but the book can still be seen today in the State Library of Tasmania. Gould's Book of Fish is part of the grand tradition of Australian literary fabrication; Peter Carey's My Life as a Fake is another recent example. Flanagan's novel is also reminiscent of Carey's reclaiming of a lost Antipodean voice in his True History of the Kelly Gang. Flanagan gives memorable voice to William Gould - eloquent, raging, wild, witty, passionate, ribald, passionate, earthy, flighty and, above all, completely untrustworthy.
The novel opens with Sid Hammet, a man with much experience of the manufacture of history for the purpose of tourist entertainment, who discovers Gould's Book of Fish one day, and is captivated by its 'mesmeric shimmer.' When it eventually disappears on a pub bar, Hammet resolves to rewrite it. From here, the novel disconnects from all reality. Full of game playing and trickery, as self-referential and self-reflexive as any work of postmodernist literature published in the last 30 years, Gould's Book of Fish examines, amongst other things, the Enlightenment, art, science, sex, death, murder, repression, the British Empire, colonialism, madness, mayhem, cruelty and anger. It is a ferocious exploration of the power of the imagination and the significance of stories. It is a proof of Flanagan's notion that 'implicit in every book is the universe.' There is an unfettered, untramelled delight in words and in storytelling. Peopled with memorable characters, such as the gold-masked Commandant, the syphilitic megalomaniac who controls Sarah Island, and Gould himself, the ever-evasive narrator, Gould's Book of Fish is voluptuous, grotesque and picaresque. It fully deserves all its generous praise and accolades. It will not be to all tastes. There will be those who will consider it indulgent, overblown even, but, for readers who look for novels willing to stretch the possibilities of language, for those who see stories as fundamental to who we are, I urge you to read it. Flanagan's novel was said to possess 'a touch of genius' by the judging panel of the Commonwealth Writer's Prize. I quite agree.
Garan Holcombe, 2005
Bibliography
2013
The Narrow Road to the Deep North
2011
And What Do You Do, Mr Gable?
2007
The Unknown Terrorist
2002
Gould's Book of Fish: A Novel in Twelve Fish
1998
The Sound of One Hand Clapping
1997
Death of a River Guide
Awards
2014
Australian Prime Minister's Literary Prize
2009
Miles Franklin Award (Australia)
2009
Queensland Premier's Literary Award for Fiction
2008
Western Australian Premier's Literary Award for Fiction
2002
Commonwealth Writers Prize (Overall Winner, Best Book)