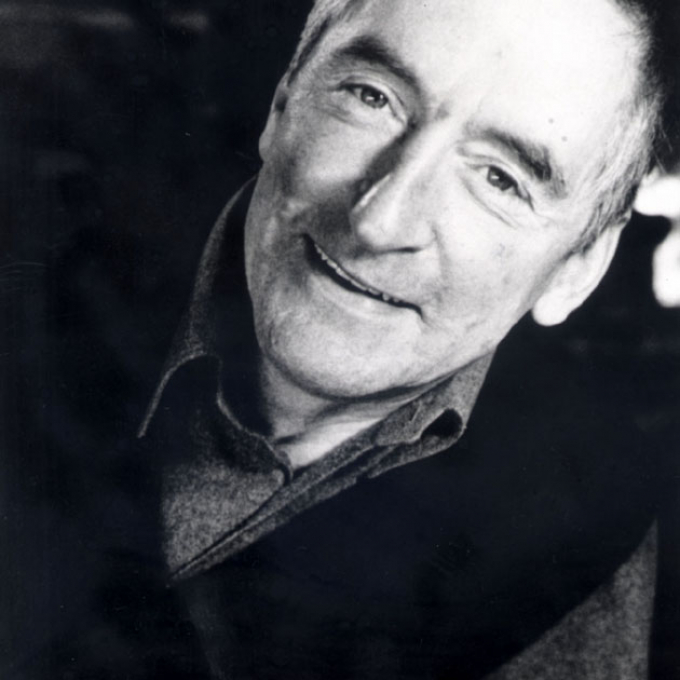 Raymond Briggs
Publishers:
Agents:
Biography
Raymond Briggs was born in London in 1934, and studied at Wimbledon School of Art and the Slade School of Art, London.
His first work was in advertising, but he soon began to win acclaim as a children's book illustrator as well as teaching illustration at Brighton College of Art. He came to public attention when he illustrated a book of nursery rhymes, The Mother Goose Treasury, in 1966, winning a Kate Greenaway medal. Since then he has become one of the most innovative and popular author-illustrators.
As well as illustrating books for authors such as Allan Ahlberg, Raymond Briggs has written and illustrated many of his own books, including the hugely successful children's strip illustration books Father Christmas (1973) and The Snowman (1978). These books have been translated into many languages and adapted into films, plays and TV cartoons. A further strip illustration book, Ethel & Ernest (1998) - a biography of his parents' lives - tells the story of how his father met his mother, a lady's maid, and how they continued to live in the same house for forty-one years.
Other books he has written and illustrated himself include Fungus the Bogeyman (1977), Unlucky Wally (1987) and The Bear (1994).
Raymond Briggs also writes books for adults:  When the Wind Blows (1982), a grim satire on nuclear war, which has also been made into a play and a film, and The Tin Pot Foreign General and The Old Iron Woman (1984), an attack on the Falklands war.
Critical perspective
Now in his 70th year, the author and illustrator Raymond Briggs has a unique status; his picture books and cartoon strip works have consistently been best-sellers, whether for adults or children.
Even more importantly, they have a tremendous emotional impact on readers, and made them think about history, politics, family life and childhood. He has also consistently sought to expand the boundaries of children's picture books – from his perennially popular The Snowman (1978) to more controversial works such as The Bear (1994) and The Man (1992). He has equally never been afraid of topical political issues, as in his irony at government preparations for nuclear war in When the Wind Blows (1982), or the savagely depicted protagonists of The Tin-Pot Foreign General and the Old Iron Woman (1984), which appeared in the aftermath of the Falklands War; black and white sketches of soldiers being shot, burned alive and buried, juxtaposed with highly sexualized Ralph Steadman-like images. The culmination of his art in many ways is the highly acclaimed Ethel & Ernest (1998), his parents' life stories being told in comic strip form against the social history of 20th century Britain through war and peace. Yet he is no humourless social realist; his other works have a cornucopia of caricature, wit, and literary parody. His great themes are the family, social justice, and the recalcitrant individual as in Gentleman Jim (1980), Unlucky Wally (1987) and The Man (1992).
Anyone requiring a detailed and lavishly illustrated account of Briggs' development as an artist and social satirist need look no further than Nicolette Jones' excellent study Blooming Books (Cape, 2003). Within it, the critic Philip Hensher describes Briggs' work as 'instantly recognizable, both in its warm look, and in its serious moral world. It is peculiarly English – his attractively fuzzy style draws … on a line of beautifully domestic and idealistic English artists, going back to the great Edward Ardizzone to Samuel Palmer'. In his foreword, Briggs himself remarks upon being influenced early on by newspaper cartoonists and Punch magazine. When he began to draw, he was interested in 'above all, what the figure was doing and thinking and feeling … the illustrator is interested in the storytelling aspect of the picture'. (In his iconic work The Snowman, of course, there is no dialogue or text: the pictures alone move the drama forward). Having partly rejected the fine art tradition, Briggs always aspired to reach people: 'I had always wanted to write for the press or draw for reproduction'. 
His early career as a children's book illustrator reached high points with The Mother Goose Treasury (1966), and Elfrida Vipont's The Elephant and the Bad Baby (1969), a morally ambiguous tale in which a bad-tempered baby rides the thieving elephant and is chased by tradesmen all the way home. Briggs' true originality as an author-illustrator began with gently debunking works such as Jim and the Beanstalk (1970), in which the giant is an avuncular figure helped by false teeth, spectacles and a wig, and his far from jolly Father Christmas (1973). In this strip cartoon we see Father Christmas as a working man, grumpily making preparations for delivering presents, cursing the weather, flying over Buckingham Palace and Westminster, and finally returning home to eat his festive meal, with only his pets for company, but counting his blessings. The Snowman has a similarly ordinary domestic setting, but it takes off into fairy tale and soaring fantasy. Rendered in soft pastel crayons, the small rectangular cartoon strip (as the boy makes the snowman, is greeted by him and then invites him into the house) gives way to much larger pictures as the two fly together in the snow-laden sky over the blue-and-green onion domes of the Brighton Pavilion. By the tiny end panel, the snowman has vanished, poignantly leaving the boy – and the readers - with only his hat and scarf.
With his hilariously angst-ridden Fungus the Bogeyman (1977), Briggs showed another side to his talent with this multi-faceted parody, a totally imagined alternative world starring a green creature with spiky hair - 'a suitable hero for an age of punk' (Nicolette Jones). 'Bogeydom' shows a child-like fascination with muck and murk, slime and smells, but centres upon an affectionate family: Fungus, wife Mildew and son Mold (whose bed is a giant sardine can). Fungus is another of Briggs' working men, grumbling about his job of scaring 'the drycleaners'; waking babies, plunging houses into darkness, and raising boils. He accepts his station in life, but asks: 'Why am I a Bogeyman? … For slime's sake WHY?' This is Briggs' most playful work, full of mock footnotes, comical reversals, asides to the reader, while 'Bogeys frequently think in … misquotations'. The cultural highlight is Fungus' visit to the 'public liberality', its shelves bulging with novels such as 'A Room with a Bogey', 'Cider with Bogey' and (my favourite) 'A La Recherché Du Bogeys Perdu': 'Oh what dross! The richness of our literary heritage!'
The length of a graphic novel, Ethel & Ernest (1998) is necessarily his most personal work, as well as his most emotional. In telling his parents' life stories – and part of his own – with a mix of comic and tragic episodes, he brought the strip cartoon to the condition of literature. It begins in 1928, with two wordless pages, as a lady's maid unwittingly waves a duster at a passing cheery cyclist, and their married life together goes on to register social changes, world events and technological progress up to the start of the 1970s. In their aspirations, stoicism, arguments and care for each other, we overhear typical British attitudes to class, sex, education and party politics. Artistically rich and detailed, the text and pictures perfectly complement each other, leading to the final harrowing pages showing their deaths. Ug: Boy Genius of the Stone Age and his Search for Soft Trousers (2001) also touches upon the family, the generation gap and the class divide, but is back in the vein of humorous footnotes, asides and inspired anachronisms. Ug is the despair of his parents, with his constant questioning of their certainties – and his quest for soft trousers. He is a prototype artist, forever trying things out, and expanding his stone age vocabulary with words such as 'nice' and 'terrific'. The final page shows an already-maturing Ug, painting animals on the cave wall, and asking 'Things WILL get better … won't they?'  
Briggs has recently returned to illustrating, with Alan Ahlberg's interactive children's books The Adventures of Bert and A Bit More Bert (2001-2), but his own latest, The Puddleman (2004) is another idiosyncratic work, about a child's appreciation of a character who puts puddles in the ground. He has now achieved a subtle and expressive form, equally able to move and entertain us. He has, says Nicolette Jones, 'elevated the standing of the art of strip illustration and added status to children's books'.
Dr Jules Smith, 2004
Bibliography
2007
The Elephant and the Bad Baby
2005
Collected Poetry for Children/Ted Hughes
2003
The Fungus Big Green Bogey Book: Snot for the Faint-Hearted
2001
Ug: Boy Genius of the Stone Age and his Search for Soft Trousers
2001
The Adventures of Bert
2001
The Snowman in Cross Stitch
2000
Fattypuffs and Thinifers
1995
Father Christmas Games Book
1995
The Snowman: The Original Storybook with Activities for Young Learners of English
1994
The Snowman: Things to Touch and Feel, See and Sniff
1993
Father Christmas Having a Wonderful Time
1992
Father Christmas: The Book of the Film
1991
The Snowman Tell-the-Time Book
1990
The Snowman Storybook
1986
The Snowman: A Pop-up Book with Music
1985
Building the Snowman
1984
The Tin-Pot Foreign General and the Old Iron Woman
1983
When the Wind Blows: A Play
1982
Fungus the Bogeyman Plop-up Book
1975
Father Christmas Goes on Holiday
1973
The Forbidden Forest and Other Stories
1972
The Fairy Tale Treasury
1970
The Tale of Three Landlubbers
Awards
2000
Nestlé Smarties Book Prize
1999
British Book Awards Illustrated Book of the Year
1992
British Book Awards Children's Book of the Year
1982
Francis Williams Award for Illustration
1979
Boston Globe-Horn Book Award (USA)
1979
Dutch Silver Pen Award (Netherlands)
1977
Francis Williams Award for Illustration
1973
Kate Greenaway Medal
1966
Kate Greenaway Medal