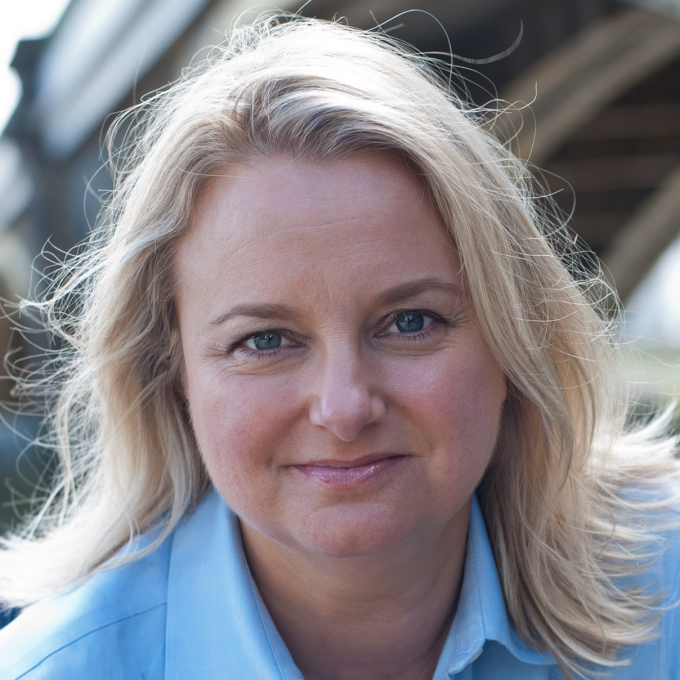 Rachel Holmes
Publishers:
Agents:
Biography
Rachel Holmes' new book, Eleanor Marx: A Life was published by Bloomsbury in 2014, described by Golden PEN Award winner Gillian Slovo as "a dazzling account of a woman and her family, an age and a movement, that grips from the first page to the last."
Holmes is also the author of The Hottentot Venus: The life and death of Saartjie Baartman (2008) and The Secret Life of Dr James Barry (2007).
Rachel co-edited, with Lisa Appignanesi and Susie Orbach, the much-discussed Fifty Shades of Feminism (2013). She was co-commissioning editor of Sixty Six Books: 21st Century Writers Speak to the King James Bible (2011) with Josie Rourke and Chris Haydon. Holmes is curator of the new Impossible Conversations talks series at the Donmar Warehouse in London.
In 2010 she received an Arts Council cultural leadership award as one of Britain's Fifty Women to Watch. Rachel Holmes has worked with and for British Council literature festivals and international programmes since 2000. Since 2012 she has been the UK chair of the Iraq Literature Festival. She was recently chosen to be one of the writers on the literary tour for the UK - Russia Year of Culture. 
Critical perspective
Rachel Holmes is a cultural historian whose work combines meticulous biographical research with an ability to bring the lives and times of her 19th-century subjects vividly to life.
Her particular interest is in medical and gender issues (no doubt stimulated by her friendship with the late Roy Porter), and she connects her subjects to current debates and points up their contemporary relevance. These 'unsung hero' figures are a pioneering Colonial doctor, in Scanty Particulars: The Life of Dr James Barry (2002), and a young black woman, Saartjie Baartman, in The Hottentot Venus (2005). Born in South Africa – a country whose troubled history features in both books – Holmes has been Director of Literature at the South Bank Centre in London and is still a frequent broadcaster and journalist. She has been involved in the HIV/AIDS Treatment Action Campaign [TAC} in South Africa, a vital public issue of continuing importance - as her concluding remarks in The Hottentot Venus makes clear.
The title, Scanty Particulars, relates to an account of Dr Barry, written in a letter to The Lancet in 1895. The task for Holmes as a researcher was to add substantially to such 'scanty particulars' and in this she succeeded, finding much new material in archives and using it to argue plausibly about the 'secret life' she uncovered. Her preface opens in July 1865 with the deathbed scene in London of Dr Barry, Inspector General of Military Hospitals. Despite his title – and his recognized achievements in implementing new standards of hygiene, sanitation, quarantine, and surgery – Barry died intestate and penniless. Explaining this, the many personal disputes and 'exotic trajectories' of Barry's career, is as much the story of the book as is Barry's gender. For Barry achieved notoriety after his death by being revealed as a woman, it was claimed in sources such as Charles Dickens' magazine All Year Round; or as a hermaphrodite, according to a medical colleague of Dr Barry's.
Holmes establishes that Barry was born and raised as a girl, called Margaret Bulkley, but argues persuasively for an 'intersexual' status. Taking the name of his/her Uncle, the famed if irascible painter James Barry, and assisted by the latter's influential friends Sir Astley Cooper and Lord Buchan, he/she was enabled to do what women were then barred from: studying medicine and entering the military. 'Barry would free himself from the constraints placed on his physical incarnation by learning all he could about the body and its potential for transformation'. He would be, as Holmes puts it, a Romantic 'artist of the flesh'. Having become a Regimental Surgeon, Barry's first, longest and most congenial posting was to the Cape Colony, South Africa, in 1816. There he was personal physician to the Governor, Lord Charles Somerset, (whose relationship with Barry was to end in a notorious trial). He set about transforming medical practices at the military hospitals and prisons – combating effectively both leprosy and sexually transmitted diseases – but in the process falling foul of officialdom.
Another of his achievements was to successfully carry out the Cape's first successful Caesarean birth in 1826, the baby being named in his honour. Holmes points out an irony of history: the name of the good liberal doctor was in due course inherited by General James Barry Munnik Hertzog, who became Prime Minister and 'a key architect of the apartheid state'. From then on Barry's career had a downward spiral, dogged by illnesses and court cases, despite his sanitation reforms having beneficial effects wherever he was posted. He briefly volunteered his services during the Crimean War, where he had a confrontation with Florence Nightingale at Scutari. 'Only James Barry', as Holmes nicely puts it, 'could be foolhardy enough to tell Florence Nightingale how to run a hospital'. Holmes commends the way that Barry lived his/ her life, 'in obdurate contravention of the conventional laws of sex and gender'. In conclusion, she argues, 'it is time to change the ground of our thinking about sex and human difference'.
South Africa plays a more fundamental part in The Hottentot Venus, the story of the short life, tragic death and controversial after-life of Saartjie Baartman, subsequently the country's most revered national icon of the Colonial past. Holmes gives a detailed account of Saartjie's Khoisan people, living on the bitterly contested eastern frontier of the Cape Colony, and of her origins. She was born in 1789 and taken to Cape Town as a young girl to work as nursery maid for the family of a British Army medical officer's manservant. Following the death of her own baby and the enforced return to England of her employers in 1810, Saartjie secretly accompanied them onboard ship. Her fate as a public exhibit then began, as a moneymaking exercise for the men who controlled her. The book's opening scene is her first appearance in London's Piccadilly, on 'a damp autumnal afternoon', the audience paying two shillings to see her clad in exotic costumes, singing, dancing and playing a native instrument, the ramkie (tin-can guitar).
Over the course of Saartjie's fame, notoriety and alcoholic decline into an early death, she represented far more than entertainment. As with Dr Barry, the body was and remains intrinsic to her continuing fascination. She embodied the African Exotic, and with her prominent buttocks, she attracted not simply prurient crowds and polite society but also artists, and scientific connoisseurs such as Sir Joseph Banks and later, in Paris, anatomist Georges Cuvier. She became the focus of legal action taken by anti-Slavery campaigners, convinced (but unable to prove) that she had been brought to England against her will. And she entered the public's imagination in the form of many satirical prints, ballads and ribald poetic tributes; as Holmes puts it, 'bottoms were big in Georgian England'.
The real horror of her fate took place after her death in Paris late in December 1815. The corpse was quickly sold to Cuvier, who dissected it in his laboratory at the Jardin des Plantes, and preserved selected body parts in brandy, the skeleton being in due course put on display. There it remained until 1976, by which time campaigners had started to demand its return to South Africa, a demand only successful in 2002. In the post-Apartheid era, Saartjie became 'a potent symbol for political and cultural restitution'. Holmes gives an account of Saartjie's state funeral in August that year, and the controversial speech given there by President Mbeki. As she concludes, 'addressing so many live issues in South Africa', Saartjie is 'a living ancestor' of today's people. In researching Saartjie's story, and James Barry's, and telling them sympathetically, Rachel Holmes too has provided us with much to ponder, far more than entertainment.
Dr Jules Smith