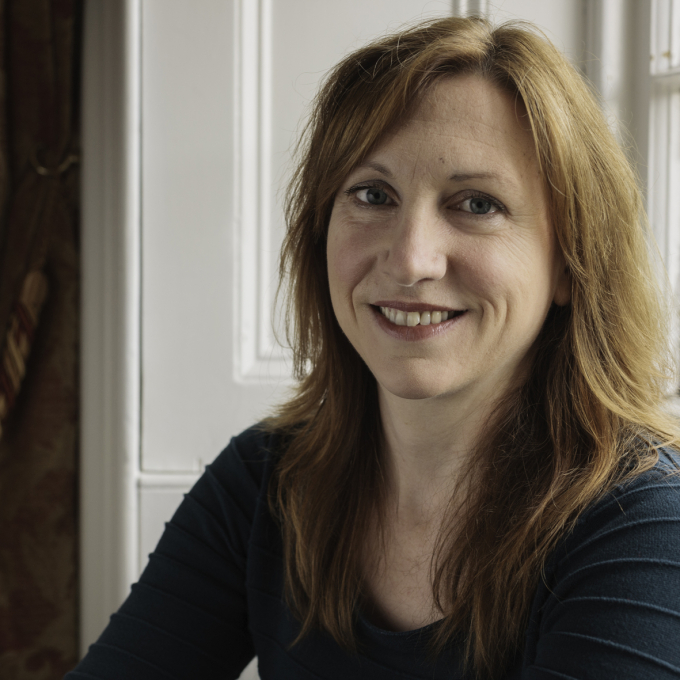 Polly Clark
Publishers:
Agents:
Biography
Polly Clark was born in Toronto, Canada in 1968 and was brought up in Cumbria, Lancashire and the Borders of Scotland.
She has pursued a number of careers including zoo-keeping at Edinburgh Zoo and teaching English in Hungary. In 1997 she won an Eric Gregory Award for her poetry, and her first collection, Kiss (2000) was a Poetry Book Society Recommendation.  Her second collection, Take Me With You (2005) was a Poetry Book Society Choice, shortlisted for the T. S. Eliot Prize. Her collection Farewell My Lovely was published in 2009. 
In 2004 she was selected as one of Mslexia magazine's 10 best poets to emerge in the last decade. For three years, she was Poet in Residence for the Southern Daily Echo in Southampton, a project which was shortlisted in the Arts and Business Awards 2002, and in 2004 she co-ordinated and presented a tour round the south east of England with the Pulitzer-winning author Richard Ford. Her interest in the poets and literature of other countries has led her to develop translation exchanges between poets in different parts of the world, most recently between China and the UK.
Polly Clark divides her time between the west coast of Scotland and the south of England. Her latest poetry collection is A Handbook for the Afterlife (2015).
Critical perspective
Polly Clark is, of course, by no means alone among contemporary poets in making frequent use of the first person singular.
Perhaps especially among  women poets, the adventures of the letter 'I' have assumed an urgent significance far beyond the simple grammatical default setting of lyric poetry. Leading figures such as Carol Ann Duffy, Kathleen Jamie, Selima Hill and Jo Shapcott have all created and explored highly recognizable and original first-person worlds, with methods ranging from novelistic realism to expressionist leaps of the imagination. Polly Clark stands at an earlier stage of development than any of these writers, but the landscape of her work is already taking on clear individual contours.
What is particularly striking about Clark's first collection, Kiss (2000), is the sense of exposure. In 'The Wall of Faith' from 'Blackpool Tower – New Attractions', Clark writes of a fear
'of walking where I was not meant to walk,
of seeing people tiny vulnerable,
without civilisation or meaning.'
The apparent simplicity of the utterance should not disguise the boldness with which Clark turns to first principles. Intimations of disquiet are all too familiar in contemporary poetry, but rather than rely on their threadbare comfort, she challenges her imagination to work without a net, in this poem when literally suspended high above the ground, in others when faced with the a-social, the pre-social or the grimly anti-social conduct of her fellow creatures. 'My Education at the Zoo' invites the reader to consider that what appears be comfortlessly the case may in fact be true, not a parody or the result of a misunderstanding:
'The real men bask at lunchtime, like lions keeping
Their violence to themselves when the sun is hot.'
Part of what makes Clark particularly interesting is that this recognition of difference is not used as an escape. The same vexed relationship between mind and body, nature and culture, is found in the self:
'… I don't know how to love you.
With my heart? I believe you know
The heart's full of unknowable blood.
It's no place for you.'
('How to Love You')
Interesting too is the fact that the founding myth of her work – which seems to be concerned with a lost or withdrawn father – does not lead her into a sentimental counter-myth of redemption. There is the possibility of love – 'Always I believed that to exist / one must be loved' ('Baby'), but that condition involves as much fear and responsibility as release and succour – with, at the same time, an unquenchable impulse towards experience: 'nothing can stop me, no mother or father.' ('My Life with Horses').
Thinking about Clark's methods calls to mind Robert Frost's description of poetry as offering 'a momentary stay against confusion'. Although their materials can be complex, Clark's poems are typically clear and measured in their expression, even when the occasion is a crisis:
'… love had left us,
and this was all we had,
the rain, our bodies, a destination.'
( 'Road to Chisholm')
The clarification sought and offered seems intended to be of an enduring kind. Part of Clark's authority arises from the way the characteristic quietness of her poems suggests by contrast the stormy, unaccommodating character of the experience from which they frequently derive.  With her second book, Take Me With You (2005), authority – the power to engage and persuade the reader – is accompanied by some impressively original work. The opening section offers work of a more seemingly objective character, such as 'The Voyage of the Rays', 'Elvis the Performing Octopus' and 'Fishing Boat', but these poems seem to be a means of regrouping in order to reaffirm the power of an eerie, prescient subjectivity.
The most striking feature of Take Me With You is a kind of poetic cubism applied to the themes of love and marriage. Person and role are at times seen to be mismatched, but rather than abandon the game, Clark investigates the possibility that the individual – who in her work has a 'history' but no historical or political context - stands in desperate need of something to conform to, while a couple must somehow shed or suppress their histories in order to be 'brand new people', even though they know the impossibility of the task undertaken. Many of the poems are complex in tone – comic, chilling, alarmed but not surprised. The air of isolation is powerful, made resonant by the accompanying senses of duty and goodwill. Above all, Clark is able to sustain irony even while aware of its power to forbid the very calm at which the poems cast such longing glances. In the series 'My Husband', 'Your Wife' and 'Women', Clark recalls – but does not imitate – the work of Hugo Williams, showing her characters and personae haunting their own lives in the continually deferred hope that they will actually be able to enter them. With her combination of longing and anomie, and the slow, submarine attentiveness of her speakers, Clark strikes chords which are also to be found in some contemporary fiction, but the style of her despair has a maturity which carries it beyond the scope of fashion or opportunism.  
Sean O'Brien, 2005
Bibliography
2015
A Handbook for the Afterlife