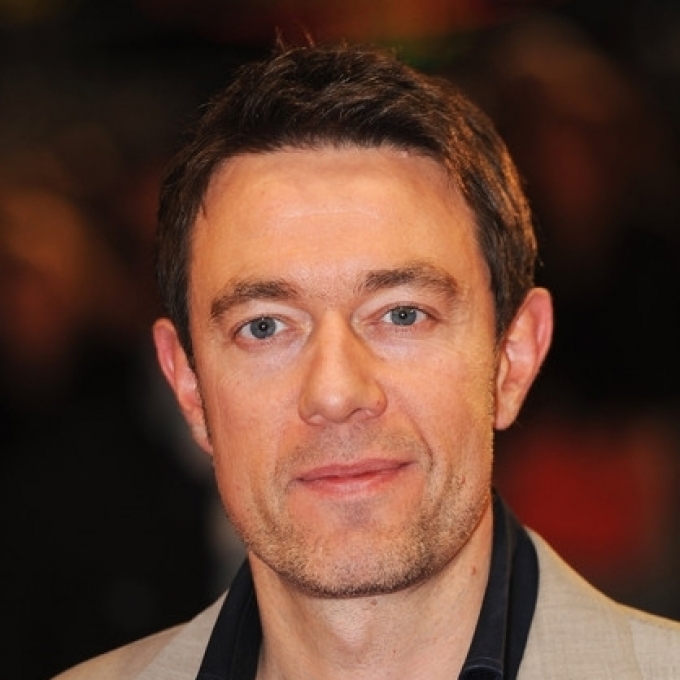 Peter Straughan
Publishers:
Agents:
Biography
Playwright and screenwriter Peter Straughan was born in 1968 and grew up in Gateshead in the north-east of England.
He worked as a professional musician and actor and studied English at Newcastle University. He won the 1997 Northern Arts Writer's Award and his play A Rhyme for Orange won the 1997 North East People's Play Award. His stage play Bones (2002) premiered in 1999 at Live Theatre in Newcastle where he became Writer in Residence. His play Noir (2002), a dark comedy of desire, dreams and coincidence, was staged at Newcastle Playhouse in a co-production between Live Theatre and Northern Stage Ensemble. News From The Seventh Floor (2003) is a site-specific theatre piece for Wils Wilson and co-written with Bridget O'Connor, which opened at Clements department store in Watford in 2003.   
His plays for radio include The Ghost of Federico Garcia Lorca Which Can Also Be Used as a Table, winner of the Alfred Bradley Award and staged as part of Northern Stage's Lorca Festival in 1998 (first broadcast on BBC Radio 3 in 2001). In 2000, BBC Radio 4 broadcast When We Were Queens, adapted from his own stage play. He also adapted Andrew Motion's book Wainewright the Poisoner for radio, starring Nigel Hawthorne.  
He is now well-known as a screenwriter. His first feature film was a black comedy entitled Three Bad Men for Contagious Films. His work for television includes the short film Waiters, first broadcast in 2001. He wrote the screenplays for Sixty Six and Mrs Ratcliffe's Revolution, with Bridget O'Connor, and adapted Toby Young's How to Lose Friends and Alienate People, released in 2008. Recent screenplays include The Debt and The Men Who Stare At Goats. He is recently working on an adaptation of Tinker, Tailor, Soldier, Spy by John Le Carre.
Critical perspective
There is something quite deliciously irreverent in Peter Straughan's early radio-play, the Alfred Bradley Award-winning The Ghost of Federico García Lorca Which Can Also Be Used as a Table (1997). Enter García Lorca, the struggling Spanish poet, who is about to end his life by raising a cut-throat to his larynx. Arriving in the nick of time, his ageing mother bursts into his room with news that the Second Spanish Republic has just been declared. 'Federico,' she says, in an undignified tone, 'this is no time to be shaving!' Confirming the praise heaped on him a year earlier – when he won the North East People's Play Award (A Rhyme for Orange), as well as a Northern Arts Writer's Award, The Ghost of Federico García Lorca Which Can Also Be Used as a Table, seemed to presage the arrival of a writer with a penchant for darkly surreal settings and uncomfortable humour. The play was later aired on BBC Radio 3 in 2001.
Straughan's following plays revolve around a simple, if efficacious conceit: small time crimes and larger-than-life consequences. His characters are dreamers; their plots are big, their executions feeble. In the manner of most comedians, Straughan obviously finds tragedy disingenuous, resorting to black humour to highlight what, as Rhoda Koening put it, is the 'real tragedy': 'angry, confused, fatherless boys who can affirm their manhood only by dealing death.' This is the premise of Bones (2002), Straughan's full stage debut. Set in the '60s, in Straughan's native Gateshead, Bones introduces us to two men who work in a run-down porn theatre which is facing financial ruin. The owner's dim-witted half-brother, Ruben, suggests they kidnap Reggie Kray (a Tyneside gangster) and demand a ransom. Faced with a defiant hostage – who won't even reveal his own phone number – the two brothers begin poring over the phone book; on discovering there are 45 'Krays' listed, one brother exclaims: 'You're going to ring them all? On my phone bill? I'm gonna be the only kidnapper in history who loses money on the deal.' Bones premièred at the Live Theatre in Newcastle in 1999 and its success led to Straughan's appointment as their writer-in-residence. The play was later revived in 2002, this time in a Live Theatre/Hampstead Theatre co-production. Straughan's follow-up, Noir (2002), is a suitably bleak murder mystery which draws on the features common to the genre made obvious by the title: the femme fatale, the private detective, the dejected husband, the thugs and the mindless violence and intrigue that binds the unlikely casts together. In what is perhaps a dig at his own background (Straughan studied theatre at the University of Newcastle), Noir even features a film studies lecturer whose student has written a screenplay, the title of which, of course, is Noir. Very much in the tradition of popular neo-noirs such as Pulp Fiction and Memento, Noir is a clever, if somewhat unwieldy piece of theatre. It nonetheless confirmed Straughan as an emerging talent as well as a perceptive observer of deluded Northern low-lives trying to survive in the post-industrial meltdown that has persistently dogged that part of the country.
Although the reviews of his work have often been mixed, Alfred Hickling singled out Straughan out for praise in a 2003 piece in The Guardian, placing him in context with other socially-minded playwrights of his generation – such as Mark Catley and Simon Stephen: writers at odds with the established norms of modern British theatre:
'What marks these writers out from previous generations of political playwrights is that they avoid ideologies. If their plays lack the journalistic quality of research and analysis found in the work of David Hare, David Edgar and Caryl Churchill, it is because these writers have chosen to document the places in which they grew up, among a generation that has little faith in the traditional political process.'
(Alfred Hickling, The Guardian, 31 March 2003)
After working in television and being commissioned to write various film scripts, Straughan began moving away from the theatre. As he put in a recent interview: 'The minute I started doing film, I felt so much more comfortable. I liked writing plays, but I wasn't a theatregoer […] There's something more workaday about film, which I like. Theatre can be too reverential at times.'
Fearlessly experimental in his cross-over attitude to mediums, Straughan has also devoted some of his time to projects outside film work. In 2000, his adaptation of Andrew Motion's Wainewright The Poisoner was a skilful portrayal of the controversial painter and writer and was 'The Friday Play' on BBC 4. Of late however, Straughan's name has become virtually synonymous with film. His Hollywood breakthrough came with his 2008 adaptation of Toby Young's memoir, How To Lose Friends and Alienate People, which starred Simon Pegg, Kirsten Dunst, Gillian Anderson and Jeff Bridges. More recently, Straughan adapted Jon Ronson's 2004 book The Men Who Stare at Goats into a screenplay. This surreal comedy weaves together fact and farce as its lead character, Bob Wilton, a failed reporter, stumbles on the bizarre activities of the New Age Army, an elite US Army unit whose psychological warfare techniques include killing hamsters and goats with intense looks. The film starred George Clooney, Jeff Bridges, Ewan McGregor and Kevin Spacey. Straughan's new-found success as a screenwriter, the discipline of which role he seems to cherish, has made him a highly sought-after writer. This, as Raymond Chandler elucidates, is no simple task: 'the challenge of screen-writing is to say much in little and then take half of that little out and still preserve an effect of leisure and natural movement.' In 2007 he was listed in Variety magazine's list of 'Screenwriters To Watch', with the further distinction of being the only British writer to appear in the coveted top ten. Among others, his upcoming projects include Tinker Tailor Soldier Spy, based on the book by John Le Carré, a version of Alexandre Dumas' The Three Musketeers and Great Work of Time, based on the novel by John Crowley.
André Naffis-Sahely, 2010