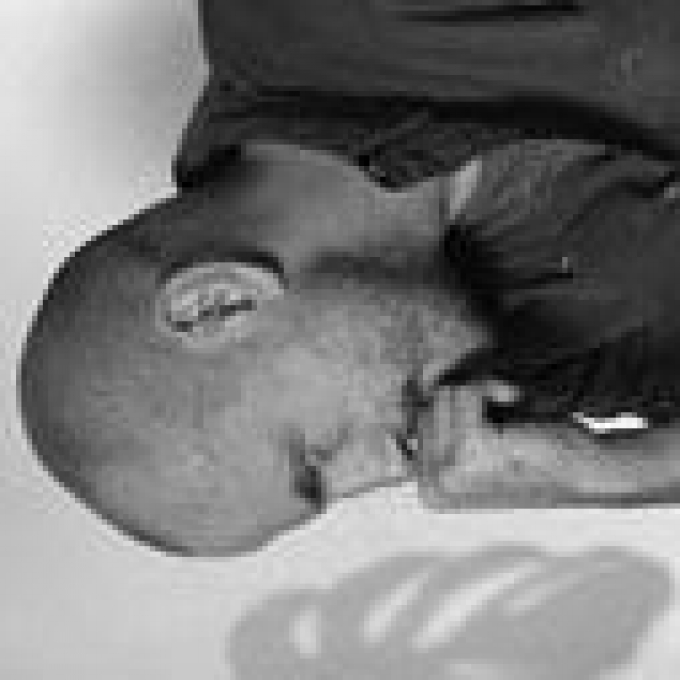 Patrick Neate
Publishers:
Agents:
Biography
Patrick Neate is a respected novelist, critic, scriptwriter and poet.
His work has been published in most major UK newspapers and magazines, widely anthologised and broadcast on radio and television.
He is the author of four novels and one book of non-fiction. His novels are: Musungu Jim and the Great Chief Tuloko (2000), winner of a Betty Trask Award; Twelve Bar Blues (2001), winner of the 2001 Whitbread Novel Award; The London Pigeon Wars (2003); and City of Tiny Lights (2005), shortlisted for a 2007 Edgar Award. His non-fiction book, an analysis of hip-hop, is Where You're At: Notes from the Frontline of a Hip-Hop Planet (2003), winner of the 2004 National Book Critics' Circle Award (USA).
Patrick Neate was born in South London, and now divides his time between London and Southern Africa.
Critical perspective
In the five years since the publication of his debut novel, Patrick Neate has been astonishingly prolific, publishing three further novels and a work of non-fiction.
With Ben Watt he also runs Book Slam, something he describes as being London's 'only' and therefore 'best' literary nightclub. Neate is a true storyteller, he concerns himself with tales and myths, with oral traditions and passed-down lore, he is, in essence, a man whose writing seems tailor made to define the word 'yarn.'
Neate's first novel, Musungu Jim and the Great Chief Tuloko (2000), is set in Zambawi, a fictional African state which bears more than a passing resemblance to modern Zimbabwe. The Jim of the title is a young English teacher in Zambawi, who via a series of scrapes, finds himself becoming involved in a military coup. Reminiscent of Louis de Bernières and William Boyd, Musungo Jim and the Great Chief Tuloko is a fine first novel. Both farce and critique of colonialism, post-colonialism and everything in between, it has narrative zest and manages to steer clear of stereotypes, even if some of the characters veer close to caricature.
When Twelve Bar Blues (2001) won the Whitbread Novel Award, it brought Neate to a much wider audience. Twelve Bar Blues features several characters from Neate's debut and also shares that novel's 'shaggy-dog' feel. Twelve Bar Blues defines the word 'sprawling'; set across three continents and 200 years, it has a huge cast of characters, a jaunty rhythm and a constant, dizzying switching between time and place. Twelve Bar Blues is a celebration of music, musicians, friendship, fate, family and above all, stories. The 'prelude' to the novel is entitled, 'because stories are forgotten'. This book is written out of a furious love of tale-telling, and will appeal to anyone who has little time for novels which ignore the need for a story all together. The novel is centred on Lick Holden, 'the greatest jazz horn player that history forgot'; a young New Orleans jazzman desperate to find his step-sister in 1920s Louisiana; and Sylvia, a retired London prostitute who, at the end of the 1990s, goes to New York to discover the secrets of her identity. As the novel progresses, their fates entwine. Energetic and inventive, with prose both lyrical and sparkling, Twelve Bar Blues is a well-plotted novel told with such gusto, with such love of tales, that it would not be at all surprising if it has prompted several readers to pick up a pen and tell some stories of their own.
If Neate's first two novels share a fairy tale quality, his third leaps off in the direction of allegory. London Pigeon Wars (2003), features talking pigeons and a cast of 'twirtysomethings', modern Londoners between the ages of 27 and 34 who are, in their own way, disappointed, purposeless, tired of life and unsure of the choices they have made. The group is shaken up with the reappearance of Murray, he of the penchant for chicken, the lack of surname, and the mysterious air of the consummate chancer. It is Murray's return which causes the characters to question themselves, their position in the world and their relationship to others. Just who Murray is becomes the heart of the book, and, at its conclusion, when there is a truly unexpected twist, we are forced into a revaluation of everything which has happened up to that point. Neate interleaves this story with that of a sudden outbreak of consciousness in the London pigeon community. They have experienced a moment of division which has led to aerial warfare. The pigeon Ravenscourt tells the story in a parallel narrative in an idiosyncratic avian language, a mixture of puns, new coinage and arch language. Whereas the Nadsat of the Droogs in Anthony Burgess' A Clockwork Orange causes delight as you begin to get to grips with it, Neate's pigeon English is perhaps a little forced, although there are plenty of amusing neologisms. As a portrait of a particular type of London and a particular type of Londoner, this markedly original novel has moments of real resonance.
Where You're At: Notes from the Frontline of a Hip-Hop Planet (2003) is a cultural history of hip-hop and will probably appeal to those who love the music and have an interest in this kind of sociological study. In researching this book, Neate travelled far and wide with his girlfriend, from Cape Town to the Harlem club in Tokyo, from New York to the favelas of Rio, the thesis of which is that 'hip-hop is one of the few cultural forms that successfully bridges (the gap between rich and poor) on a global stage'. Neate believes hip-hop can empower people, and Where You're At investigates the relationship between hip-hop and globalisation, asking whether those he meets are nothing more than consumers of yet another world-dominating US export, or if the music offers a true means of expression and protest.
 
Neate's most recent novel is City of Tiny Lights (2005). Tommy Akhtar, 'a Paki immigrant Ugandan-Indian English' private detective with an office on the Chiswick High Road and a love of cigarettes and alcohol, is hired by exoticmelody, a prostitute, to find her missing flatmate sexyrussian. Akhtar soon finds himself involved in a messy tangle involving government, the secret service and terrorists. A Chandler pastiche, a state of the nation address in novel form, a comic fable for our times, City of Tiny Lights has been accused by some of trying too hard to be too many things. Yet with the pace of Iain Banks' Complicity and the beat of The Best Thing That Can Happen to a Croissant by Pablo Tusset, Neate's fourth novel is not only great fun, but it also has the courage to tackle issues of true contemporary resonance head on. It is perhaps weighed down by a barrage of similes at the beginning, but its narrator, Akhtar, a fusion of the hard-boiled detective with the matey, street savvy wiseguy, is never less than entertaining. When events in the novel take a turn for the extremely serious, with suspected terrorists on the underground with bombs in bags, it threatens to lose itself, to move far away from the 'cartoon story' it was at the beginning. That it doesn't is a credit to its author.
The most memorable aspect of City of Tiny Lights is cricket - its central metaphor. Akhtar's father believes all life can be explained through the sport; the constant references to technique, extraordinary players and momentous occasions in the history of cricket are funny and rich, although I suppose anyone who cares little for the gentleman's game will probably find it all leaves them cold. If, like me, you are a fan, then you will linger long over these passages. 
Patrick Neate is one of the most imaginative of modern writers, an accomplished and skilful spinner of tales. In all his work he reveals that he is completely unafraid of taking gambles; and his willingness to go off into wholly unexpected directions makes a future course all but impossible to predict.
Garan Holcombe, 2005

Bibliography
2003
Where You're At: Notes from the Frontline of a Hip-Hop Planet
2000
Musungu Jim and the Great Chief Tuloko