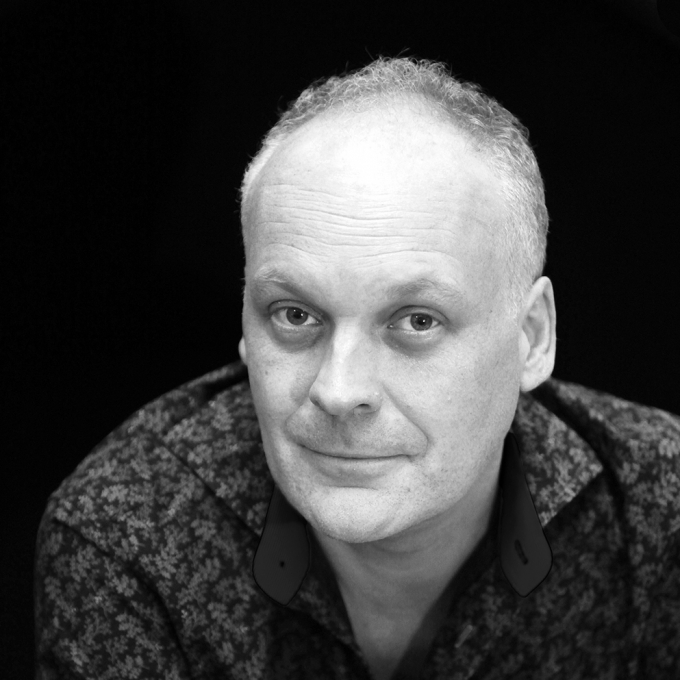 Patrick McGuinness
Publishers:
Agents:
Biography
Patrick McGuinness was born in Tunisia in 1968. 
He is a Fellow of St. Anne's College, Oxford, where he lectures in French. His poetry has been published in various newspapers and journals including The Independent, London Review of Books and the Times Literary Supplement. He is the author and editor of several academic books and a translation of Mallarmé's For Anatole's Tomb (2003), which received a Poetry Book Society Recommendation.
His first collection of poetry, The Canals of Mars (2004), was shortlisted for the Roland Mathias Prize, and translated into Italian in 2006. His pamphlet collection, winner of the Poetry Business competition, is 19th Century Blues (2007).
Patrick McGuinness lives in Cardiff. His latest book of poetry is Jilted City (2010), a Poetry Book Society Recommended book.
His novel about the last months of the Ceausescu régime in Romania, The Last Hundred Days, was published in 2011 and shortlisted for the 2011 Costa First Novel Award and the 2012 Wales Book of the Year Award. His latest book is Other People's Countries: A Journey into Memory (2014), a meditation on place, time and memory. It was shortlisted for the James Tait Black Prize and won the Pol Roger Duff Cooper Prize for non-fiction. 
Critical perspective
In the elegiac Joycean poem that opens Patrick McGuinness' first collection, The Canals of Mars (2004), the poet mourns the death of his father while celebrating the birth of his son, imagining them meeting 'like crossed letters touching in the dark; / the blank page and the turned page, / […] shadows folding / over and across me, in whom they're bound'.
By turns affecting and cerebral, the poem sets the tone for a first book of unusual philosophical depth and exacting originality. In fact, having won an Eric Gregory Award in 1998, McGuinness' first volume appeared as the culmination of many years' careful and quietly determined work: the stylistic, tonal and thematic variety of its poems testament to a no doubt lengthy process of deft filtering and editing. This is perhaps unsurprising for a poet especially wary of language's inherent instability and shifting semantics, or as McGuinness puts it in the metaphysical 'Borders', 'a word […] cross[ing] the unfenced border of its meaning'. It is also most likely the result of McGuinness' poetry developing in tandem with his longstanding work as a translator, most notably his interest in French writers such as the symbolist poet Stéphane Mallarmé, of whose For Anatole's Tomb (2003) he has published a version.
Though shortlisted for the inaugural Roland Mathias Prize for Welsh writing in English, however, The Canals of Mars attracted less plaudits than it deserved, despite critical praise in the Times Literary Supplement for its 'thoughtful, understated poems […] infused with an altitudinous grace.' This is partly to do (rather paradoxically) with the overt complexities of McGuinness' work, but also the fact that, as John Quinn stated in Metre magazine, its 'haunting, delicate and exact observations [make the book] quite unlike the work of any other British poet'. This satisfyingly uncertain confidence at work in dream-like yet real, fanciful yet hard-thinking poems is, in many ways, what makes McGuinness' poetry fundamentally postmodern, and more specifically, Derridean-deconstructive in its approach. For one, a fascination with the blurred relationship between presence and absence figures in many of his poems: in a TV programme described in 'The White Place', for example, 'a woman tunnel[s] back through life to what came after', while the fantastic 'A History of Doing Nothing' assesses how 'it moved, yes, but imperceptibly; / used Time as action did, took place along / the hours, the days, needing somewhere to unfold / like all the things it wasn't'.
There is also a marked interest in Time within The Canals of Mars, especially as something less relentlessly linear than we often suppose. Like some of the more recent work of poets Maurice Riordan and Michael Hofmann, this is a trope which, when combined with the personal and domestic, is particularly arresting, as in 'The Shuttle' and its surreal, distorted account of an illness:
'I unlocked the ceiling,
head burning, face on fire, my twelve years
the debris that fell back, the chaos
I climbed free of as I walked on air,
and woke weeks later to find myself still here.'
Aside this productive fascination with unpicking binary oppositions, The Canals of Mars also adopts a post-modern approach to language across a number of poems. The intrigues of foreign languages in particular, especially their ability to reveal and more fully define one's own lexicon and culture, appear frequently: a perhaps expected preoccupation for a writer born in Tunisia, of Irish extraction and now living in Wales, translating from French and teaching in England. In some cases, this can be a liberating experience, as in the poet's grappling with the Welsh word for coal in 'Cwlwm', resulting in 'the words tak[ing] off, / the dictionary empt[ying] page by page, / letter by letter, column by column', but in a poem like 'Belgitude', one of a sequence focused on Belgium (where 'surveys show that most [people] questioned // would have preferred to be from somewhere else') the poet also finds an unsettling satisfaction in keeping his 'mouth shut in two languages'. Despite the title poem and its suggestive exploration of 19th-century scientist Percival Lowell's hypothesis that 'Martian civilisation died in a drought', then, The Canals of Mars and its obsession with absence, confusion and otherness is perhaps best summarised in the epigrammatic 'Another Language':
'Writing was to build on paper;
To speak was to make things out of air;
To see was to take light and shape it
Into something that was never there.'
McGuinness's second publication of poems, 19th Century Blues, appeared in 2007. A winner in the Poetry Business competition, it trades on the persistent themes of earlier work, bookended as it is by the short poem 'Déjà-Vu', in which 'two tenses grapple with one instant, one perception'. Once again, absence and nothingness crop up repeatedly, from 'matter worrying away / at trying not to be, and being all the while' in 'The Shape of Nothing Happening', to 'the bright blue emptiness / [which] is emptiness only' in 'Noon at the Doubletree Hotel'. For all its metaphysical focus, however, 19th Century Blues does successfully venture into more varied poetic terrain, including the sparsely rich images of 'Daytime Drinking', where the 'first sip' becomes 'supple as a rope bridge in the air', and the Larkinesque 'Black Box', a meditation on the 'wreckage' of a relationship 'where, preserved in anger, / the voices that it holds replay their lifetime of last moments'. The pamphlet also includes a curious sequence of 'dispoetry' based on the work of Belgian poet Christian Dotremont ('The Thaw'), and an affectingly candid elegy of unusual, cumulative power ('Lists'). As 'a poet who likes to think, to think around and about things discursively', then (as Lyndon Davies put it in Poetry Wales), McGuinness' deliberative, unusually philosophical, and often quirkily revivifying poetic sensibility suggests that his second full collection will be worth waiting for.
Ben Wilkinson, 2009
Bibliography
2014
Other People's Countries: A Journey into Memory
2011
The Last Hundred Days
2005
Lynette Roberts: Collected Poems
2003
Marcel Schwob, Oeuvres
2003
J-K Huysmans/Against Nature
2003
Mallarmé/For Anatole's Tomb
2001
Anthologie de la Poésie Symboliste et Décadente
2000
Symbolism, Decadence and the 'Fin de Siècle': French and European Perspectives
1999
Maurice Maeterlinck and the Making of Modern Theatre
1998
T E Hulme: Selected Writings