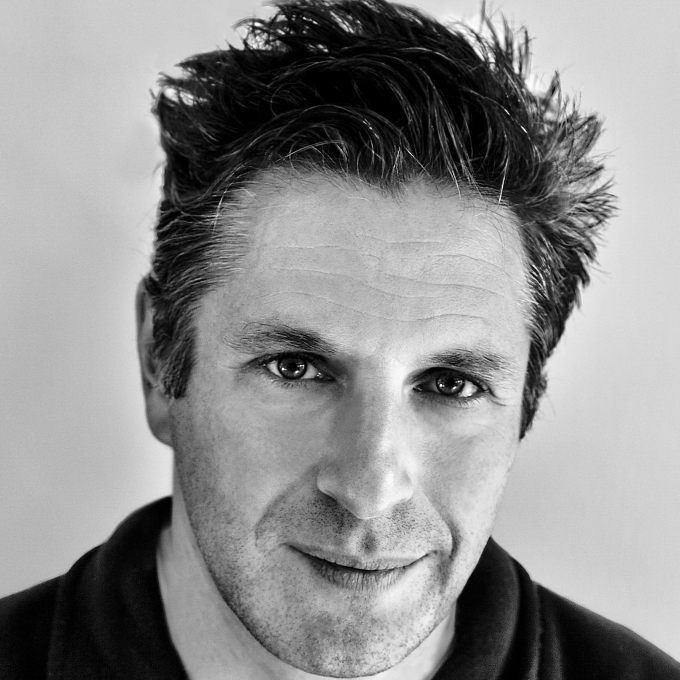 Patrick Marber
Publishers:
Agents:
Judy Daish Associates Ltd
Biography
Writer (and occasional director and actor) Patrick Marber was born in London in 1964.
He was educated at Wadham College, Oxford.

He worked as a stand-up comedian for a number of years and then co-wrote and appeared in the comedy programmes 'On The Hour' (Radio 4), 'The Day Today' (BBC2), 'Knowing Me, Knowing You' (Radio 4 and BBC2), and 'Paul and Pauline Calf's Video Diaries' (BBC2).

His first play, Dealer's Choice, was first performed at the Royal National Theatre in February 1995, transferring to the West End later that year. Among numerous productions across the world the play has been produced in New York, Los Angeles, Chicago, Melbourne, Berlin, Vienna and Zurich.

Marber's second play, Closer (1997), premiered at the Royal National Theatre in May 1997, transferring to the West End in March 1998. The play became an international hit and has been produced in more than a hundred cities in over thirty different languages across the world. His play, Howard Katz, opened at the Royal National Theatre in June 2001. After Miss Julie, his free version of Strindberg's Miss Julie, was broadcast on BBC Television as part of the 'Performance' series in November 1995. A collected edition of his work, Plays One, was published in 2003.

In addition to directing his own plays, Marber has directed Craig Raine's 1953 (Almeida), Dennis Potter's Blue Remembered Hills (Royal National Theatre, Lyttleton), David Mamet's The Old Neighbourhood (Royal Court) and Harold Pinter's The Caretaker (Comedy Theatre). In 2000 he acted in the West End revival of David Mamet's Speed-the-Plow, directed by Peter Gill.
In 2004 he adapted his play Closer for the screen. It won and was shortlisted for several awards. He has since adapted Patrick McGrath's Asylum and Zoe Heller's Notes on a Scandal for the screen. He has also written screenplays for the films The Tourist, and Alan Partridge: The Movie.
In June 2015, his play, The Red Lion, opened at the National Theatre.

Patrick Marber lives in London.
Critical perspective
'My gravitational pull was towards solitude,' Patrick Marber has said of his early career in stand-up comedy, that most solitary of performing arts. And yet, his real breakthrough was in those least solitary of forms, radio and television writing, where he collaborated in teams with the likes of Chris Morris and Steve Coogan in the mid-1990s, on award-winning programmes such as Knowing Me, Knowing You, The Day Today, and Paul and Pauline Calf's Video Diaries. These highly self-referential shows fiercely parodied televisual genres (broadcast news, talkshows, video diaries) in some of the most scabrous comedy of recent years. However, the gravitational pull of solitude was too great and Marber abandoned the rich rewards of television for playwriting, finding a powerful patron in Richard Eyre, director of the National Theatre, and an ideal space to experiment - the intimate Cottesloe auditorium at the National. He has also been able to direct all his stage plays, giving him a degree of artistic control unheard of in television, without losing what he calls 'the pleasure of collaboration in rehearsal.'

Even though Marber has left behind (for now) television comedy and stand-up, this experience continues to inform his work. While the subject matter of his plays is far from traditionally comic, the sometimes cold eye he casts over his distraught characters renders them so. And precisely because they often find themselves in agonizing situations, these characters lash out with ferocious and hilarious one-liners worthy of the finest stand-up. In other words, Marber's is not a comedy of situation, but of wit and bleak irony. This is not to say that he does not write straight comic situations, as the Internet chatroom scene in Closer attests. This theatrically ingenious virtual encounter between Larry and Dan (posing as a woman) masterfully deploys traditional comic techniques of misrecognition and disguise, and never fails to bring the house down.

Dealer's Choice (1995) was Marber's first staged play and the first in his loose trilogy of plays in and about contemporary London. The first two acts of this tightly structured play alternate between the kitchen and dining area of an Italian restaurant, while the final act removes to the basement for a late night poker match. The cast is all male and the play perceptively observes the bonds between men: the way that banter, insults, and most of all game-playing, substitute for direct acknowledgment of the emotional stakes between co-workers, between father and son, between boss and workers. Although money is endlessly discussed in the play, it has a largely symbolic value to all the poker-players, with the possible exception of the professional player, who eventually walks off with most of it. To the other players, poker is a displacement activity. For Stephen, the restaurant owner, it is a means to see his son Carl, who gambles compulsively in order to avoid his other failings; Frankie and Mugsy construct elaborate fantasies of escape around potential winnings, while Sweeney vents his recklessness and self-destructiveness at the table.

In the same year as Dealer's Choice, After Miss Julie, Marber's free adaptation of Strindberg's Miss Julie was screened on BBC2. Marber transposes the events of Strindberg's play to a country house in England in 1945 during the celebrations of victory in WWII. If it is possible, Marber actually ratchets up the class and sexual tensions of the original, and in the performances given by Phil Daniels (as the manservant) and Geraldine Somerville (Julie) the sudden shifts from tenderness to venomous exchanges are striking. He also noticeably toughens up the character of Julie. By adapting Strindberg, Marber claims affinities with the European avant-garde tradition and also anticipates the concerns of his next play, Closer (1997), which, like Miss Julie, meditates on the inherent reversibility of desire.

Midway through Closer, Larry shouts in despair, 'WHAT D'YOU HAVE TO DO TO GET A BIT OF INTIMACY AROUND HERE?' The restless hunt for intimacy and the constant failure to find it takes up most of the action of Closer. Intimacy, as it turns out, is never where you expect it. Larry makes his impossible demand in a strip club, a place of anonymous sexual gratification, and he shouts at a 'two-way mirror' where the unseen 'security' occupy the place of the audience, who ensure that no-one on stage is ever alone. And yet, at this moment in the play, Alice, who never fully gives herself to anyone, actually admits her true name, Jane Jones. Although there are four characters in Closer, in the series of vignettes which make up the play, there are rarely more than two actors on stage at any given time. It is a play of couples which, like Miss Julie, does not hesitate to show the ugliness of sexual relations. Although it is loosely plotted, like Dealer's Choice, it is structurally immaculate: as Marber explains, 'The idea was to create something that has a formal beauty into which you could shove all this anger and fury. I hoped the dramatic power of the play would rest on that tension between elegant structure - the underlying plan is that you see the first and last meeting of every couple in the play - and inelegant emotion'.

Marber's fondness for self-destructive characters finds full expression in his third stage play, Howard Katz (2001). It has been his least commercially successful play, possibly because he was willing to risk making his central character, who never leaves the stage, a less than sympathetic figure. Howard Katz is a show business agent who at the age of fifty begins to find irreconcilable the differences between his work life and family life. He cannot square the deeper values of his Jewish parents with the superficial and temporary world of television which provides the money to sustain and maintain his father's barbershop and his own home. The play begins with Howard derelict in a park and then goes back a year and a half to gradually trace how he arrived in this condition. Scenes assemble and disassemble around him as he goes through what is a reckoning of his life. On more than one occasion it is suggested that he has 'sold his soul' to show business, and it was perhaps the play's unfashionable interest in judgement and redemption which made Howard Katz difficult for contemporary London audiences to digest.

Peter Buse, 2003
Bibliography
2015
Three Days in the Country
2006
Notes on a Scandal/Heller
2003
Alan Partridge: Every Ruddy Word
1997
75 Years of the BBC: A Celebration of BBC Radio
1996
After Miss Julie: A Version of Strindberg's 'Miss Julie'
Awards
2006
BAFTA (Alexander Korda Award for the Outstanding British Film of the Year)
2006
BAFTA (Best Adapted Screenplay)
2005
Golden Globe Award (Best Screenplay)
2004
BAFTA (Best Adapted Screenplay)
2004
British Academy Award (Best Adapted Screenplay)
2000
Manchester Evening News Theatre Award for Best Fringe Production
1999
New York Drama Critics' Circle Award for Best Foreign Play
1997
Critics' Circle Award for Best New Play
1997
Evening Standard Award for Best Comedy of the Year
1997
Laurence Olivier/BBC Award for Best New Play
1997
Time Out Award for Best West End Play
1995
Evening Standard Award for Best Comedy of the Year
1995
Writers' Guild Award (Best West End Play)
1994
British Comedy Award for Best New TV Series
1994
Broadcasting Press Guild Award (Best TV Comedy Series)
1993
British Comedy Award for Best Radio Series
1993
Sony Radio Award for Best Comedy