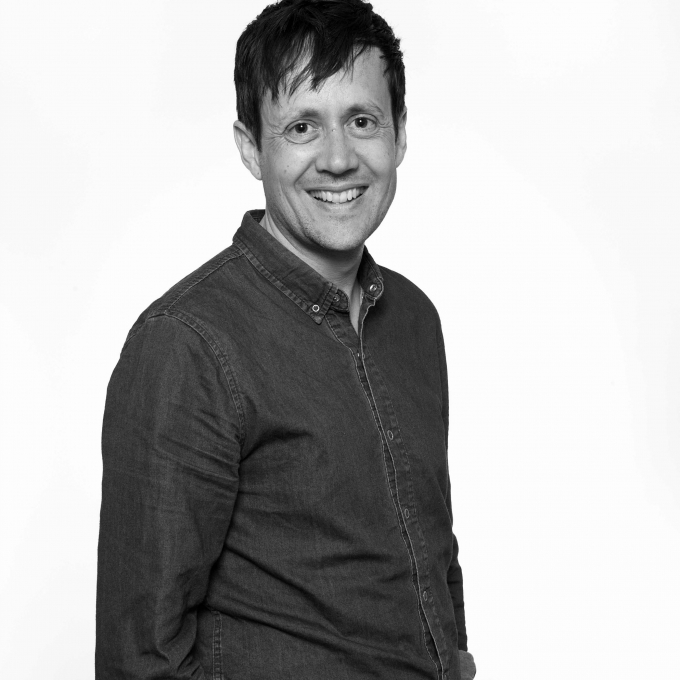 Patrick Barkham
Publishers:
Agents:
Biography
Patrick Barkham was born in 1975 in Norfolk and  educated at Cambridge University. He is a national history writer for the Guardian where he has worked for the last 10 years, reporting on everything from the Iraq War to climate change.
His first book, The Butterfly Isles, was shortlisted for the 2011 Royal Society of Literature Ondaatje prize. His next book Badgerlands, was hailed by Chris Packham as "a must read for all Britain's naturalists" and was shortlisted for both the 2014 RSL Ondaatje Prize and the inaugural Wainwright Prize for Nature and Travel Writing.
His book Coastlines was published by Granta Books in April 2015, to coincide with the 50th anniversary of the National Trust's campaign to save the British coast.
Critical perspective
Patrick Barkham is both a prolific journalist and one of a generation of British authors who have injected popular vitality and literary respectability into the genre loosely known as nature writing.
Over the course of two books on the creatures of British wildlife, he has turned thousands of readers on to the mysteries of the countryside. Having had a love of nature instilled in him by family in boyhood, Barkham sees his duty to pass this all too rare gift on through his writings.
As the Sunday Times wrote in 2013, "It is hardly heresy to say that some of the best literary writing in Britain at the moment is coming, not from novelists, but from nature writers." In doing so, he finds himself in good company in the contemporary British book world, alongside other key figures in this revival such as Philip Hoare, Robert Macfarlane and Dave Goulson.
This field is not without its controversies, of course. As sceptical observers such as Steven Poole have argued, "the increasing modern appetite of metropolitan readers for books about walking around and discovering yourself in nature is the literary equivalent of the rise of the north London 'farmers' market'." In his much-discussed survey of the field for the Guardian in 2013, he noted that "much of the pastoral literary genre has long been a solidly bourgeois form of escapism. But nature is today also the arena for an oddly sublimated politics, and recent nature writing reflects some peculiarly modern concerns."
Barkham's writing is particularly keenly aware of these tensions, and he has fashioned a form of nature exploration that is as much sociopolitical reportage as straight information or memoir. Moreover, like others in the new nature writing, he has injected the genre with a probing emotional focus. Barkham has quoted the wisdom of French naturalist Marcel Roland: "Butterflies give us solace for the pain of living." We can rightly see his books as making a similar argument about the soul enriching powers of nature.
His first book was The Butterfly Isles, which centred on a quest he set himself to see all 59 British breeds in the space of one summer. As he explained in the opening chapter,  "fifty-nine seems an attractively accessible figure."
Britain is not particularly blessed with butterflies. There are about 18,000 species of butterfly in the world, including 7,000 in South America and more than 500 in Europe. Because Britain is a northerly country, and because it was cut off from the Continent by rising seas 8,000 years ago, most of these sun-loving insects never made it to our shores. The ones that did tended to be small and hardy, better able to cope with our mendacious summers than the huge, flapping tropical butterflies we can see in the humid greenhouses of butterfly farms
Embarking on such a mission "a bit like an ultra-marathon," the book followed Barkham as he set out to find each of them amidst diverse terrain and scenes from Scottish wilderness to railway embankments and London parks. The exuberance of their very names - Adonis Blue, Dingy Skipper, Painted Ladies – gives us an insight into the eccentricity at the heart of the butterfly story. And Barkham duly crosses paths with many  colourful characters whose obsession with butterflies approaches his own.
Crucially, this book was also a race against time, since he wanted "to see all fifty-nine before it was too late". Butterflies are deeply ephemeral phenomena. Since the shrinking countryside has confined species to isolated sections of land, it will not be long before Britain's number plummets even further, and Barkham's journey takes on an elegiac tone, reflecting on how many of our butterflies will struggle to survive on an overcrowded and overheating island. "A journey in search of every species of butterfly," he argues, "is about our need to celebrate and capture fleeting moments of wonder as they fly through our lives."
The result was widely acclaimed by critics. In the Sunday Telegraph, Jonathan Keates praised a "hugely engaging blend of autobiography, travelogue and lepidopterist's handbook." The Times thought "Barkham has the gift of conveying excitement in easy, unpretentious prose, and his book is an enjoyable read." Selecting it as one of her books of the year in the Times, Ali Smith said: "I've read book after book about butterflies, but never one as charming as The Butterfly Isles … Every hedgerow and every bit of grass in every supermarket car park comes alive with possibility in this book. It reveals a wisdom of tenacity in those who monitor the 59 British species of butterfly, and it has taught me more than I've ever before been able to hold in my head." The book was shortlisted for the Royal Society of Literature's Ondaatje Prize.
For its follow-up, Barkham broadened his sights to take in another mysterious but even more "enigmatic animal". Badgerlands (2013) starts from the premise that Britain is the "home of the badger":
"Our country has not merely been named after badgers; it has been shaped by them. Badgers' spectacular earthworks have changed the lines of hedgerows, turned pasture into woodland, and forced farmers to abandon or at least reconsider the way they farm their land. A higher density of badgers lives in Britain than anywhere else in the world… over the centuries we have driven more formidable species – bears, wolves, lynx – to extinction, but the badger has endured. Perhaps it is because we are so oblivious to these sylvan animals living quietly all around us."
Rather than adapting to 21st-century urban life like peregrines and foxes, badgers have remained stolidly, completely, themselves. The book aimed to explore how these quintessentially British animals have come to seem so exotic and so fascinatingly invisible. Pursuing these nocturnal creatures meant a series of moonlit excursions, meeting feeders, farmers and scientists who know their way around the land of the Badger: the mysterious world in which these distinctively striped creatures snuffle, dig and live out their complex social lives. The book explains how he was "completely unprepared for the passion of the people who set up home in this dusky underworld, bearing both ancient enmities and a more contemporary sentimentality towards badgers."
Inevitably, given the furore over the threat of badger culls, Barkham's book was also topical and urgent. As the debate over the cull continues, Barkham weighs the evidence on both sides of the argument, and delves into the rich history of the badger - from their prehistoric arrival in Britain through centuries of persecution to their cuddly re-invention in Wind in the Willows. Although he clearly comes down on the side of badger plenitude, he allows the reader to develop their own view towards the alternatives that this enigmatic beast presents: "stupid or intelligent? Predator or prey? Tame pet or wild thing? Fearsome or fearful? Good or evil?"
Badgerlands was even more well received than Barkham's debut. The Independent praised a "timely and virtuous book… informative, lyrical and very personal", which "imaginatively demystifies badgers, the subject already, as this study shows, of far too much mystification. It restores them to the ranks of eating, breathing, sensate mammals, with regular habits, social customs, daily needs." For the Times, it was Barkham's "weird, Louis Theroux-like sympathy for everybody involved" that made the book "as warmly human as it is meline… a terrific piece of work, one that increases everybody's understanding of the most difficult and controversy-ridden species of British fauna."
The Telegraph saw in the book some of the great strengths of contemporary nature writing at its richly resonant best. "At the end, you're left with that self-conscious feeling familiar from a lot of modern nature writing," the reviewer argued. "You might have discovered something about badgers or whales or weeds or whatever, and you've almost certainly been offered some fine and well-crafted writing, but all you've really learnt is a bit more about people: their hopes, their prejudices, their love and greed, their fear of the dark, their need for demons. As Barkham points out, all we ever see in badgers is a mirror." The book became Barkham's second appearance on the shortlist for the Ondaatje Prize, also made the shortlist for the Wainwright Prize, and won the best non-fiction book prize at the East Anglian Book Awards.
Barkham's third book was released in spring 2015, entitled Coastlines, to coincide with the 50th anniversary of the National Trust's campaign to save the British coast. For this project, he explains, he undertook his most strenuous fieldwork to date:
"For the last year, I've been lucky enough to visit as much of the 742 miles of coastline protected by the National Trust as I can to research a book which will help celebrate the fiftieth birthday of the Trust's brilliant Neptune Coastline Campaign next year. I may have to retrace my steps because so many of the special places I've seen have been transformed by the storms!"
Part descriptive travelogue, part reflection on the campaign to protect our shoreline from tidal erosion, the book promises, he says, "to tell a more profound story about our island nation and the way we are shaped by our shores." And it confirms his place as one of the most admired writers working to document the changing place of the natural world in the British literary imagination.