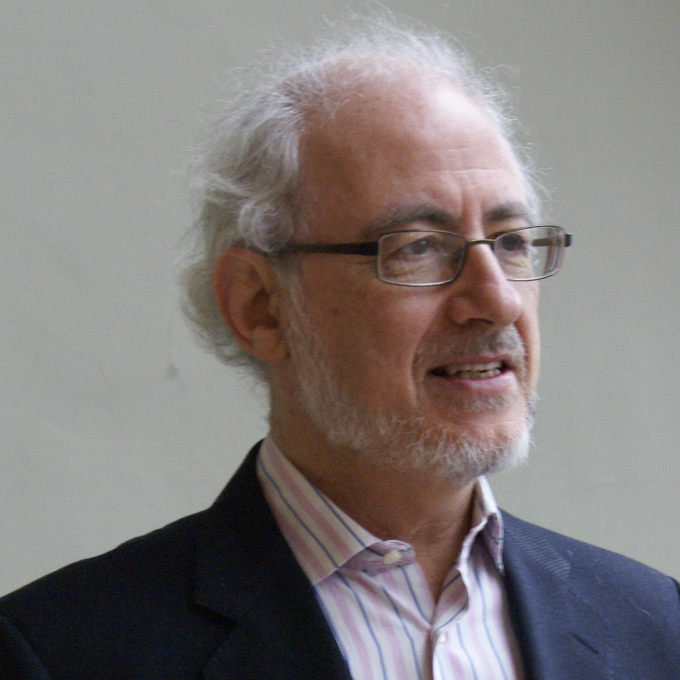 ©
Geoff Barton, The Strad
Norman Lebrecht
Publishers:
Agents:
Biography
Norman Lebrecht writes on music and cultural affairs. He is currently Assistant Editor and columnist for the Evening Standard, after a decade as music columnist for the Daily Telegraph. He presents BBC Radio 3's lebrecht.live, and is a frequent TV broadcaster.
He is the author of several books on music which have been translated into fourteen languages. These include Mahler Remembered (1987), a key text on the composer; The Maestro Myth: The Great Conductor in Pursuit of Power (1991), which explores the mysterious world of conducting; When the Music Stops: Managers, Maestros and the Corporate Murder of Classical Music (1996); and Covent Garden: The Untold Story: Dispatches from the English Culture War, 1945-2000 (2000), a controversial history of Britain's post-war cultural revival.
He was born in 1948, and worked as a television news producer, covering wars and revolutions, before becoming a full-time writer. In 2002 his first novel, The Song of Names (2002), won the Whitbread First Novel Award. It tells the story of two boys, a genius violinist and a bespectacled swot, growing up during World War II.
Norman Lebrecht lives in London. His latest works are Maestros, Masterpieces and Madness: The Secret Life and Shameful Death of the Classical Record Industry (2007); The Game of Opposites (2010), his second novel; and Why Mahler?: How One Man and Ten Symphonies Changed Our World (2010). 
Critical perspective
'The great conductor is a mythical hero … artificially created for a non-musical purpose and sustained by commercial necessity'.
'What makes a star in classical music remains an enigma. The one in a lifetime who outshines all peers – Heifetz, Horowitz, Caruso, Callas – is divinely fingered. The rest are essentially self-made'. By turns provocative and thoughtful, these asides by Norman Lebrecht appear respectively in his large-scale studies The Maestro Myth: The Great Conductor in Pursuit of Power (1991) and When the Music Stops: Managers, Maestros and the Corporate Murder of Classical Music (1996). The latter's polemical subtitle is indicative of Lebrecht's concern with de-mystifying the music business and exposing its underside: 'who paid for the music, who profited, who organized it, and why'. His books are waspishly entertaining; full of inside information, opinionated views, financial statistics, and the puncturing of sacred cows such as 'The Three Tenors' phenomenon. He gives us, as it were, a front-row seat to watch the careers and foibles of top performers, conductors, agents, record company executives – and their connections with politicians and the Rich. Harshly critical of institutions and the inflation of stars' fees, he remains an enthusiast, typically recounting 'the thrill of being there when [Otto] Klemperer conducted Mahler and taking away a memory to save for future grandchildren'.
Currently writing for the London Evening Standard, Lebrecht manages to be an influential commentator not just on music but wider cultural issues. He writes for a general rather than a specialized audience, as is also evident in his editing of The Complete Companion to 20th-Century Music (2000). His style is inquisitorial yet the seriousness is leavened by witty asides and frequent sprinkling puns ('Bernstein of the Vanities'). He is particularly adept at explaining the convolutions of the political background, funding crises, and personality clashes that bedevil cultural projects, having usually interviewed all of the major participants, as when writing his study, Covent Garden: the Untold Story: Dispatches from the English Culture War, 1945-2000 (2000). Lebrecht is also concerned with issues around Jewish culture and musicians, particularly their sufferings in the Nazi era. The Holocaust forms the backdrop to his novel, The Song of Names (2002), which portrays a violin prodigy and refugee from wartime Poland, and his disappearance on the eve of his London debut.
Gustav Mahler's ambivalence about his Jewishness is a theme that recurs in Mahler Remembered (1987), which presents 'a basic guide' to the great composer/ conductor's personality, assembling a variety of sources to enable him to be perceived 'directly through the eyes of his contemporaries'. Particularly illuminating is the way that Lebrecht exposes the contradictions in Alma Mahler's 1940 memoir, her 'anxiety to Christianize his image', and gives us his own 1985 interview with Mahler's daughter Anna. As a noted conductor of the Vienna Opera as well as in Europe and the USA, Mahler's career is also discussed in The Maestro Myth. Its subtitle, 'Great Conductors in Pursuit of Power', accurately sums up its argument, tracing the role of the conductor from the 19th century to the present day. In doing so, Lebrecht delves 'beneath the mechanics of conducting' into 'the social, psychological, political and economic dynamics'. We have a guided tour to the lives, careers, politics, sexual and financial peccadilloes of a vast range of conductors, including von Bulow, Nikisch, Toscanini, controversial post-war maestros von Karajan and Bernstein, to the present day luminaries. In the most fascinating chapters, he shows how conductors resolved in differing ways the dilemmas of 'Facing the Dictators', especially Furtwangler (a 'victim of sophisticated psychological attrition') and the 'supremely opportunistic' von Karajan. And in 'Left Outside', Lebrecht details the ways that female and black conductors have been 'barred' from most of the world's top orchestras, with conductors who are gay being obliged to disguise their lifestyle.
Covent Garden: The Untold Story is arguably his best book, because it deals with an artistic and political milieu with which Lebrecht is intimately familiar. He again drew upon private papers and interviews with many of the players in this tragi-comedy, setting the story of the opera house against Britain's history, 'from gleaming post-war ideals to complacent millennial posterity'. What he reveals is a catalogue of conflicts between management, directors and performers, the Royal Opera House board and their political masters, with all the gory details of perennial funding crises. These are nicely balanced with anecdotes, and glimpses of great performers such as the Wagnerian soprano Kirsten Flagstad in a 1948 Tristan und Isolde, 'knitting and sipping stout in her dressing room until the stage-call came to go out and die'. Bringing the story up to the recent hugely expensive Covent Garden rebuilding, Lebrecht shows how intensive effort went into 'marshalling the upper crust to support the redevelopment', with the ROH Board being 'packed with City suits'. Writing in his Daily Telegraph column at the time, Lebrecht followed how close the project came to bankruptcy. His own preferred solution to the problems of Covent Garden - privatization - has not happened, so far.
The Song of Names won the Whitbread First Novel Award, and Lebrecht has commented that 'you could call it a psychological mystery, but what it really describes is the relationship – the transaction – between artists and non-artists …. Basically, it's a love story, with lots of painful twists'. Its narrator is a music businessman, looking back to wartime London, when Dovidl ('my Heaven-sent house-brother') entered his household and they shared the heady excitements of adolescence and The Blitz. They also shared a passion for music, as the violin prodigy Dovidl prepares for his debut – and then learned of the fate of his Jewish family in Poland. The narrative moves back to the present, as Martin tracks down Dovidl to a strict Judaic community. Intending to oblige him to become a performer once again, he thinks that 'by restoring Dovidl to his true self, I can reclaim mine'. Jewish religious and musical traditions are very well observed. Alongside the plot-twists, there's a good deal of sarcastic humour, some critic-speak ('Rubato is one way that soloists individualise a piece of music') and some unusually vibrant middle-aged sexual encounters. In a closing scene, Martin decides to tell his story to - Norman Lebrecht, 'a newspaper columnist notorious for his acerbic exposures of musical skulduggery'. Lebrecht has proved to be something of a virtuoso performer himself.
Dr Jules Smith, 2006
Bibliography
2010
Why Mahler?: How One Man and Ten Symphonies Changed Our World
2010
The Game of Opposites
2007
Maestros, Masterpieces and Madness: The Secret Life and Shameful Death of the Classical Record Industry
2000
The Complete Companion to 20th-Century Music
2000
Covent Garden: The Untold Story: Dispatches from the English Culture War, 1945-2000
1996
When the Music Stops: Managers, Maestros and the Corporate Murder of Classical Music
1992
Music in London: A History and a Handbook
1992
The Companion to 20th-Century Music
1991
The Maestro Myth: The Great Conductor in Pursuit of Power
1987
A Musical Book of Days
1985
Hush! Handel's in a Passion: Tales of Bach, Handel and Their Contemporaries
1985
The Book of Musical Anecdotes
1982
Discord: Conflict and the Making of Music