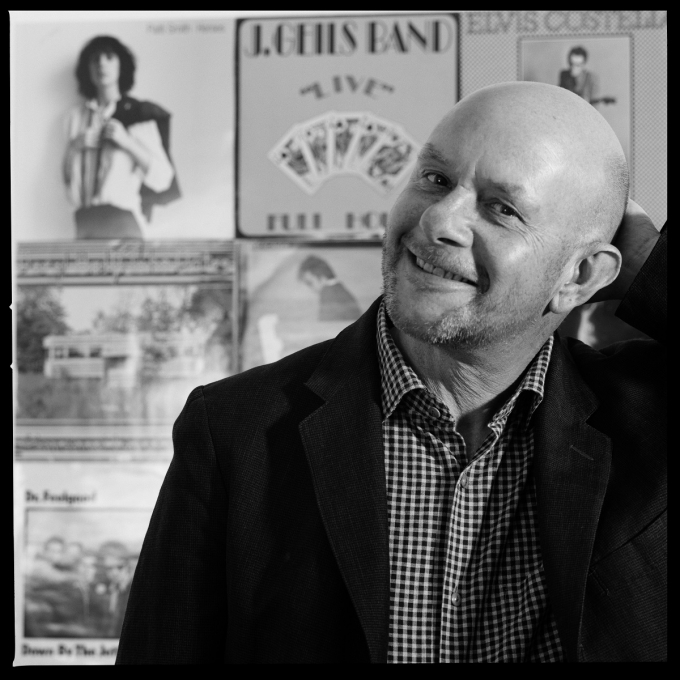 Nick Hornby
Publishers:
Agents:
Biography
Nick Hornby was born in Redhill, Surrey, England, in 1957.
He graduated from Cambridge University and taught English to foreign students while reviewing for magazines including Time Out and the Literary Review. His first book, a series of critical essays on American novelists, was published in 1992. Fever Pitch, his memoir of a life devoted to Arsenal football club, was published in 1992. It won the William Hill Sports Book of the Year Award and was adapted as both a play and a film, the latter starring Colin Firth. In 2012, it was recognised for its Outstanding Contribution to Sports Writing at the British Sports Book Awards.
His fiction continues to explore male obsessions, crises and weaknesses. His first novel, High Fidelity (1995), is the story of an obsessive record collector and list-maker, and was adapted as a film in 2000 starring John Cusack. His second novel, About a Boy (1998), focuses on the growing relationship between 30-something Will Freeman and Marcus, a 12-year-old boy. A film version, starring Hugh Grant, premiered in 2002. His novel, How to Be Good (2001), explores contemporary morals, marriage and parenthood. It won the WH Smith Award for Fiction in 2002.  31 Songs (2003), celebrates 31 songs of great significance to the author, and A Long Way Down (2005), was shortlisted for the 2005 Whitbread Novel Award and for a 2006 Commonwealth Writers Prize.
His latest novels are Slam (2007), Juliet, Naked (2009) and Funny Girl (2014). 
In 1999 Nick Hornby was awarded the E. M. Forster Award by the American Academy of Arts and Letters. His book The Complete Polysyllabic Spree (2006) is an account of his reading and a collection of columns from Believer magazine. 

Critical perspective
Since the publication of Fever Pitch in 1992, Nick Hornby's work has attained both critical acclaim and great popularity with the reading public, captivating both male and female readers.
In his early work in particular, his 30-something male characters, struggling with emotional maturity and wandering aimlessly in their careers and love lives, invite male readers to wryly recognise themselves and their own hapless lives, while female readers are offered an opportunity to understand the sometimes incomprehensible emotions and behaviours of their male counterparts. These portraits of British males hovering uncertainly between youth and middle age are offered without judgement or condemnation: on the contrary, Hornby presents his characters, who are often semi-autobiographical, with wry amusement and a gentle, affectionate chiding. Later novels give more emphasis to female characters, while continuing to explore the need (and often failure) to attain emotional connection and fulfilment.
Throughout all his work, Hornby's style is deceptively simple and cheerful: poignant and often heart-rending emotional issues, including the inability to form relationships, single parenthood, strange obsessions and even suicide, are depicted with colloquial, down-to-earth language, dry understated humour and a light upbeat tone that enables Hornby to combine emotional seriousness and insight with a highly entertaining and comical read.
After publishing a collection of essays, Contemporary American Fiction (1992), Hornby first made an impact with Fever Pitch (1992), a non-fiction work which recounts a lifetime's devotion to Arsenal Football Club. For Hornby, an obsessive fan, memories of adolescence and early adulthood are inextricably linked with football: 'I have measured out my life in Arsenal Fixtures, and any event of any significance has a footballing shadow. When did my first real love affair end? The day after a disappointing 2-2 draw at home to Coventry.' The success of Fever Pitch among both football fans and those who have never been near a pitch attests to the fact that it is far more than a book about sport, indicating the creative flair and capacity for self-awareness, psychological insight and humour that Hornby went on to utilise in his novels. Fever Pitch also introduces the themes that we would later see in his fiction: the nature of obsession and the search for emotional maturity and a sense of identity, with a particular emphasis on exploring male identity in the late twentieth and early twenty-first centuries.
Along with football, Hornby's second passion is music, which forms the basis of his first novel, the highly successful High Fidelity (1995). Again, just as Fever Pitch is not really a book about football, High Fidelity uses the protagonist's obsession with music as a 'peg' on which to hang the issues it explores. Rob, a pop addict who runs a London record shop, is forced to re-think his approach to life when yet another relationship comes to an end. High Fidelity, like some of the novels that follow, not only explores the contemporary male psyche and its tendency to develop obsessions, it also examines the blurred boundaries between fantasy and reality: just as Hornby's own life, recounted in Fever Pitch, is entangled with football worship, Rob sees everything through the lens of his favourite music and endless 'Top 5 Lists'. In order to function more effectively in the 'real' world and experience a healthier emotional life, he must learn to reduce his obsessions, for they endanger his ability to form meaningful relationships.
Hornby's later novels continue to address similar issues, with the same wry humour, but there is a noticeable increase in emotional complexity and more focus on serious social issues. About a Boy (1998) is a hilarious yet extremely poignant story of the relationship between Will (another 30-something male who has difficulty with relationships) and Marcus, the 12-year-old son of a depressed and suicidal single mother. Unlike Rob in High Fidelity, Will, who lives off the royalties of a song written by his father, has no driving passion and no interest in anything. His adolescent immaturity is in direct contrast to the adult-like maturity of Marcus, a complex and endearing character who is overburdened with worry. The comedy and the poignancy of the story come from the unlikely friendship that forms between the two characters, and the way in which Will helps Marcus to enjoy life and allow himself to be a child, while Marcus in turn helps Will with his long overdue growing-up.
How to be Good (2001) features Hornby's first female protagonist, doctor Katie Carr. The novel, while still as funny as its predecessors, is morally and philosophically complex, exploring not only modern marriage and parenthood, but also concepts of 'goodness': Katie prides herself on being a 'good' person, so when she finds herself having an affair she is forced to do some serious soul-searching about the nature of responsibility to oneself, one's family and society. A Long Way Down (2005) also demonstrates Hornby's remarkable ability to address the most serious of issues while still creating a humorous and entertaining read. In this case the issue is suicide: four people (two male, two female) encounter each other on New Year's Eve at a well-known suicide spot. After sharing a pizza and a long talk, each makes the decision not to end it all, and the novel is therefore less about suicide and more about the determination to go on with life.
Slam (2007) features Hornby's youngest male protagonist: 16-year-old Sam, who is facing unplanned parenthood, displays both the inadequacies and the endearing qualities that are typical of Hornby's older male characters. Juliet, Naked (2009) is the story of a 30-something couple, Annie and Duncan, whose relationship is reaching its sell-by date. Duncan is obsessed with ageing rock star, Tucker Crowe, an obsession that takes up most of his time and causes him to neglect Annie. The novel therefore addresses similar issues to High Fidelity: an obsessive passion for music and a male character's emotional stuntedness and inability to connect with his girlfriend. However, Juliet, Naked has a different tone, for this time it is Annie who is the focal point and the more sympathetic character. While Duncan remains stuck in his self-centred obsession, it is Annie who develops throughout the novel: her act of self-assertion in writing an honest, negative review of Crowe's album, Juliet, Naked, triggers an interesting correspondence with Crowe himself and marks the beginnings of a new sense of self-identity. Juliet, Naked therefore demonstrates both the continuities and the developments in Hornby's fiction: his perennial theme of bumbling men consumed by obsessive passions is ever-present, yet he manages not to bore his readers with repetitiveness, for each novel has its own freshness and originality, and his later work as a whole displays an increasing emotional depth and a willingness to address more serious issues.
Elizabeth O'Reilly, 2012.
Bibliography
2013
Ten Years in the Tub
2012
More Baths Less Talking
2008
Shakespeare Wrote for Money
2006
The Complete Polysyllabic Spree
2003
McSweeney's Mammoth Treasury of Thrilling Tales
2000
Speaking with the Angel
1996
The Picador Book of Sportswriting
1993
My Favourite Year: A Collection of New Football Writing
1992
Contemporary American Fiction