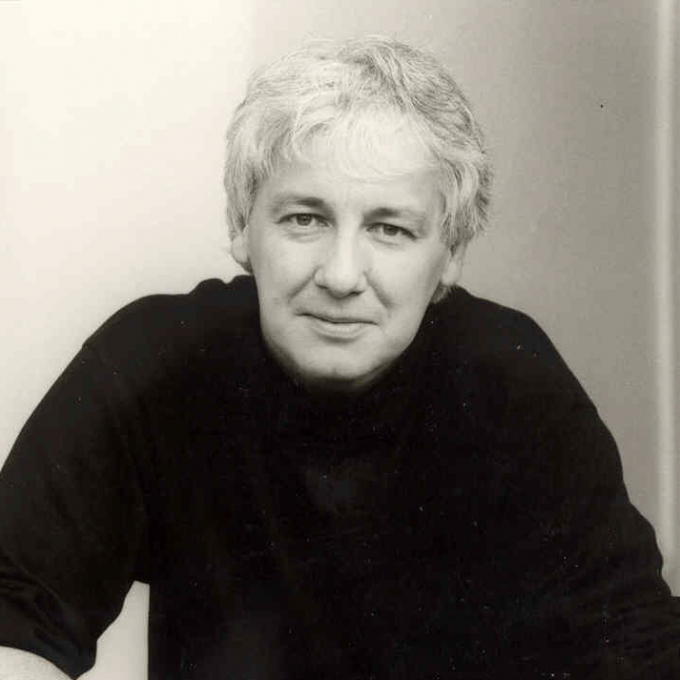 Nicholas Shakespeare
Publishers:
Agents:
Biography
Novelist and biographer Nicholas Shakespeare was born in Worcester, England, in 1957.
He spent his childhood in the Far East and in South America where his father worked as a diplomat. After graduating from Cambridge University he worked as a journalist and was literary editor of both the Daily and Sunday Telegraph newspapers between 1988 and 1991. He wrote and narrated a television programme about the writer and actor Dirk Bogarde, televised by the BBC as part of its 'Arena' series in 2001.He is the author of the novels: The Vision of Elena Silves (1989), which won both the Somerset Maugham Award and a Betty Trask Award; The High Flyer (1993), the story of a diplomat and his relationship with a young woman; The Dancer Upstairs (1995), a political thriller set in Peru and made into a film directed by John Malkovich; and Snowleg (2004), exploring issues of love and identity against the bleak, snowy backdrop of East Germany.Nicholas Shakespeare was named as one of Granta magazine's twenty 'Best of Young British Novelists' in 1993. His acclaimed biography of the writer Bruce Chatwin was published in 1999, and his novel, Secrets of the Sea, set in Tasmania, in 2007. It was shortlisted for the 2008 Commonwealth Writers Prize (Eurasia Region, Best Book).
His most recent novel is Inheritance (2010).
Critical perspective
In his fiction, Nicholas Shakespeare has often grafted sentimental plots onto political thrillers, often exploring parts of the world such as Latin America, Africa and Tasmania, that British readers still consider quite remote and exotic.
This taste for exoticism and adventure is surely the main quality that the author shares with the travel writer and novelist Bruce Chatwin, whose biography Shakespeare wrote in 1999 after research that lasted for almost a decade. The book garnered commercial and critical success and definitely established Shakespare's literary fame. The author further acquired credentials as biographer with his 2001 TV documentary on British actor Dirk Bogarde, which won a BAFTA and an RTS Award, which led to other features on Mario Vargas Llosa and Evelyn Vaugh.
Yet, it is unfair to trace Shakespeare's literary reputation solely to the publication of the Chatwin biography. His novels, where ordinary characters often have to counter larger and more powerful forces of history such as guerrilla movement or the Cold War, have been favourably compared to the works of Joseph Conrad, Graham Greene and John Le Carré for the exotic landscapes where the protagonists carry out their investigation. Shakespeare's style has also been related to the magic realism of Latin American writers such as Gabriel Garcia Marquez, a literary quality that critics also detect in Bruce Chatwin's novels.
Shakespeare is the son of a British diplomat and, because of his father's job, his childhood was mostly spent in Latin America. He initially took up a career in journalism and eventually became literary editor for the Telegraph group. It was as a journalist in 1987 that Shakespeare went to Peru to research for a novel with a background in the then burgeoning Marxist revolutionary movement, Shining Path, led by President Gonzalo (Abimael Guzmàn). While carrying out his research, Shakespeare developed what he himself terms 'a curious sensation to be obsessed by somebody one has never met, nor has any likelihood of meeting.' To the author, this sensation constitutes 'the ordinary state of the novelist' and Guzmàn looms large on Shakespeare's first two novels.
The Vision of Elena Silves (1989), describes the two protagonists, Elena and Gabriel, as prevented from fulfilling their lives because of institutionalised religion and dogmatic politics. While they are about to make love one evening, Elena has a religious vision and withdraws to a convent. Gabriel then retreats into the revolution, helping to build a Marxist guerrilla movement that closely resembles Shining Path. To create the character of the leader of the guerrilla in the novel, Shakespeare had to add his imagination to the scarce information on Guzmàn. For example, Shakespeare learnt that Guzmàn was ill, but details of his illness were not known. 'So,' writes Shakespeare, 'I gave him psoriasis ... At any rate, I had read that Lenin suffered from an ugly skin complaint and this had led to thoughts about Guzmán and how, whatever lies he was telling us or telling himself, his body was insisting on telling the truth.' After Guzmàn's arrest, it turned out that the terrorist did suffer from psoriasis which Shakespeare describes as 'a vindication of the fictional process': 'if the available facts are absorbed,' the author continues, 'perhaps anything you anticipate is likely to be close to the truth.' The novel found itself feeding political controversy in 2012 as the French Presidential candidate (and ultimate winner of the race), François Hollande, had quoted a sentence from The Vision of Elena Silves attributing it to William Shakespeare, rather than Nicholas Shakespeare. Although the author confirmed that the sentence ("They failed because they did not start from a dream") came from his novel, he later had to concede that it was not actually there.
The capture of the revolutionary leader in September 1992 further encouraged Shakespeare's obsession with Guzmàn. The author felt compelled to return to Peru and find out more factual information about him. Yet, he discovered that several details that he had imagined actually corresponded to the reality. Shakespeare's second novel, The Dancer Upstairs (1995), focuses on the police manhunt against the revolutionary leader Ezequiel, closely modelled after Guzmàn. A political thriller, The Dancer Upstairs is narrated by Colonel Rejas, the policeman who captured Ezequiel. In turn, Rejas's narrative is framed as an interview given to the British journalist John Dyer. The suspenseful pursuit for the terrorist is combined with a love triangle which includes the chaser, the chased and a ballet teacher. Shakespeare adapted the novel into a film directed by John Malkovich. Some critics have found Shakespeare's political observations to be too superficial as the condemnation of terrorism and its violence does not, at the same time, push forward an agenda for social justice. The grim world in which Shakespeare's narratives unfold runs the risk of being perceived as simply exotic and 'other' by Western readers. Yet, in 2009, Shakespeare took part to the Oxfam project Ox-Tales donating his short-story "The Death of Marat". The project included four collections of short stories, loosely arranged thematically around the four elements (Earth, Air, Fire and Water) and given to the fair-trade organization by 38 acclaimed British authors to fund Oxfam's projects around the world. Shakespeare's story was published in the first collection, Earth, and parallels the connection of the people to the land in post-colonial Africa and in revolutionary France. The violent historical episode of Marat's assassination is juxtaposed to the trial of a white farmer's widow in an African country which closely resembles Mugabe's Zimbabwe.
Rather than in a political agenda, Shakespeare is more interested in showing how politics and history can lead to the exploration of his characters' innermost feelings. This investigation of how the personal becomes political continues in The High Flyer (1993), which chronicles the downfall of a British diplomat in North Africa, and Snowleg (2004), a tale of love and betrayal in the German Democratic Republic on the historical backdrop of the Cold War. Secrets of the Sea (2007) departs from the formula of the characters finding themselves entangled on the larger historical stage to focus on Alex and Merridy's failing marriage in the remote island of Tasmania, a region to which Shakespeare also devoted the travelogue In Tasmania (2004), which won the inaugural Tasmania Book Prize. Inheritance (2010) initially ignores the larger historical stage, starting off as a comedy of manners where Andy Larkham, the chaotic editor of self-help books, finds himself dumped by his fiancée but apparently blessed by Fortune as he mistakenly attends the funeral of an Armenian refugee rather than that of his favourite schoolteacher. Unwittingly, he fulfils the terms to inherit the deceased estate which is worth million of pounds. The episode once more leads Shakespeare's narrative interests to be played out on the historical arena and the characters back in time to the Armenian genocide and the massacres of 1915. Andy starts to investigate the refugee's past, which just like Guzmàn and Chatwin's lives for Shakespeare, proves difficult and elusive to reconstruct. In spite of this difficulty, Andy increasingly finds the man relevant to his own life. What starts off as a comedy of manners suddenly becomes a tragic historical journey discovering a past and a present of solitude and family estrangement.
What the Chatwin biography shares with Shakespeare's fictional works is precisely the pervading sense of loneliness and melancholy that emerge through the exploration of Chatwin's most personal dimension, including his closeted homosexuality and his fight not to reveal his HIV-positive condition. As for Guzmàn, what fascinated Shakespeare while writing Bruce Chatwin (1999), was his protagonist's elusiveness: 'I had a suspicion,' Shakespeare recalls, 'that Chatwin was as mysterious as anything he ever wrote.' Shakespeare's biography portrays Chatwin as 'the promotable ideal of the urban adventurer', 'an archetype for the urbane traveller and a voice for Generation X'. Although authorized by the Chatwin Estate, the biography does not passively subscribe to the creation of a Chatwin mystique, but seeks to render problematic Chatwin's own accounts of his life. Shakespeare exposes Chatwin's insistence on transposing his life in literary terms and thus on re-inventing it. For example, Chatwin depicts his relationship with Stuart Piggott, one of his professors while he was a student at Edinburgh University, as an oppressive obsession of an older man for a younger student. Yet, Shakespeare is not afraid of giving credence to Piggott's point of view, reconstructed through his diaries, where the professor emerges as more concerned for, rather than attracted to, Chatwin. We hear the same concern in Shakespeare's words when he confronts the mythical aura surrounding Chatwin's life, defining it as the most interesting of his stories, but also the saddest.
Luca Prono, 2013
Bibliography
2010
Under the Sun: The Letters of Bruce Chatwin
1989
The Vision of Elena Silves
1984
The Men Who Would Be King: A Look at Royalty in Exile