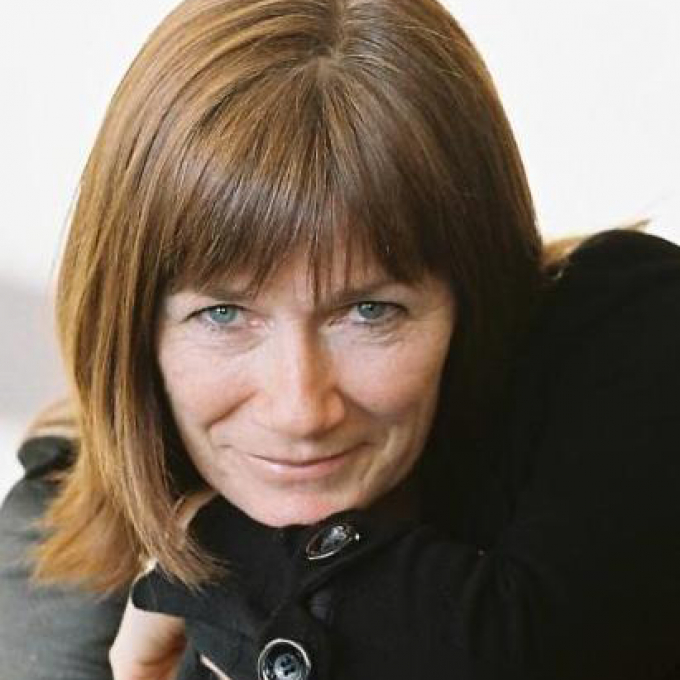 Nell Leyshon
Publishers:
Agents:
Biography
Nell Leyshon is a novelist and playwright.
Her first stage play, The Farm (2002), was runner-up for the 2003 Meyer-Whitworth Award, and her second, Comfort Me With Apples (2005), won the 2005 Evening Standard Award for Most Promising Playwright and was shortlisted for the 2006 Susan Smith Blackburn Prize. Further plays are an adaptation of Daphne du Maurier's Don't Look Now (2007), produced at Sheffeld Lyceum and at the Lyric, Hammersmith; Glass Eels (2007); and a one-act play, Winter, which was performed in Canada then toured the UK. Bedlam (2010), set in the 18th-century lunatic asylum of the same name, was the first play by a female playwright ever to be performed at Shakespeare's Globe Theatre. Her most recent plays are The Beauty Manifesto (2011) and Winter (2011). 
She also writes for radio and in 2003, her radio play, Milk, co-written with Stephen McAnena was joint winner of the 2003 Richard Imison Memorial Award.
Nell Leyshon is also the author of four novels: Black Dirt (2004), shortlisted for the Commonwealth Writers Prize (Eurasia Region, Best First Book) and longlisted for the Orange Prize for Fiction; Devotion (2008); The Colour of Milk (2012), which won the Libro del Ano prize in Spain, the Prix de l'Union Intéralliée in France and was runner up for the Prix Femina; and Memoirs of a Dipper (2015). The Voice (2008) brings together two short stories, 'The Voice' and 'F Sharp'.
She was born in Glastonbury and brought up in Somerset, and now lives in Dorset.
Critical perspective
Equally at home writing for the stage and the radio as she is at writing fiction, Nell Leyshon has become one of Britain's most distinctive chroniclers of the dark sides of rural life. Described by the Times Literary Supplement as 'a Faulkner or Lorca for the Somerset Levels,' much of her most powerful work has been devoted to bringing the English West Country of her youth to life on the page and stage. This focus on rural themes is uncommon in contemporary British literary fiction. Leyshon has managed to carve out a niche with subjects and characters 'rarely depicted in literary fiction' (Guardian, 2012). 'Almost uniquely among today's writers' Charles Spencer wrote in the Telegraph in 2007, 'Nell Leyshon cares about country life… ploughing a highly original furrow in a new writing landscape entirely dominated by urban drama.'
Yet hers is not an idyllic rural world, but one filled with darkness and pain. 'I've always been fascinated by the dark side,' Leyshon has stated, and 'in the extremes of human nature, where people will go.' (Dancing Ledge interview).  And filled as they are with tough subjects, damaged characters and fractured relationships, her writings certainly offer what the Times Literary Supplement has called 'a dark poetical negative to all the cheery cider-quaffing propaganda spread about by the tourist boards of the West Country.'
If there is one strand that unifies her work it is her willingness to give expression to what she called 'unheard voices.' As she told Fiction Uncovered in 2013 'I think that there are different kinds of voices in society; those that are heard and people who are entitled to speak; and voices that are unheard, and are not entitled to speak.' 
Leyshon has articulated these stifled voices across different media. Since taking up writing late in life, after a career in advertising and film, Leyshon has managed to flourish across multiple forms, winning awards for each and often working between genres simultaneously. 'I've got a window open for a play; a window open for a short story that I've just finished; a novel that I'm halfway through… and I'll flip between them depending on how I feel. Today I've worked on three things. It's weird, isn't it, I know.'
It was the theatre that Leyshon's talents first began to be noticed. When she was struggling with writing prose, she attempted a radio play and it got her a commission from BBC Radio 4. Milk (2003) went on to win the Richard Imison Award for best first radio play, and her first work for the stage, The Farm (2004) was runner up for the Meyer Whitworth Award, and toured her native West Country.
The big theatrical breakthrough was her play Comfort Me With Apples, which opened at the Hampstead Theatre in 2005, where she was playwright in residence. The play, set in autumn on an orchard farm in Somerset when the head of the house has just died, captures the moment when the neglected orchard starts to slip beyond repair, the farm is on the brink of being lost to developers due to debt, and family tensions erupt into the open. It was a quiet critical success. The Independent praised the 'distinctive lyrical quality,' and the Guardian celebrated its 'dark poetic intensity' and puncturing of 'pastoral myths'.  Comfort Me With Apples won the Evening Standard's Most Prominent Newcomer Award in 2005.
Glass Eels followed in 2007, which met with a more mixed response, and by Bedlam (2010) which became the first play by a female playwright to be staged at the Globe Theatre.
Meanwhile, Leyshon had already been making her name as a writer of fiction. Her first novel, Black Dirt (2004) entered the world of Frank, an old man on his deathbed on the Somerset levels, haunted by guilt and memories of childhood tragedy. In an enigmatic, fragmentary narrative, Leyshon weaves his recollections of his sister Iris's crimes with spirited recountings of the tales and local legends handed down by Frank's father. Critics praised the novel and immediately noted the connections to her previous radio drama practice. The Times reviewer found 'much of the concentrated, tightly focused nature of a one-acter about it.'  The Independent thought that this 'slow, strange and sinister' novel betrayed Leyshon's mastery of dramatic and descriptive language, but also felt like 'a playwright finally set free; the close-up details and loving descriptions read as if the author is treating herself after a lifetime of restrictions.' Black Dirt was long-listed for the Orange Prize and runner up for the Commonwealth Prize.
Her next novel Devotion (2008) chronicled the disintegration of a marriage, and the impact upon two children of their parents' attempts to embark upon new lives. The novel borrows from dramatic form in adopting a series of alternating viewpoints, with each character narrating their own perspective on the family's collapse. Critics praised the ambition and emotional clarity of the work, but also found aspects of the execution lacking. The Guardian admired Leyshon's 'talent for dialogue' and found each narrator's world 'distinct and convincing,' whereas the Times Literary Supplement thought that 'more overlapping and more individuality in the narrators' voices might have suited the theme of disunity better'.
Leyshon followed this up with the critical triumph of The Colour of Milk (2012), a historical first-person novella set in the 1830s narrated in the voice of a farm maid called Mary. The novel is told in the halting, semi-grammatical prose of someone grasping their way towards literacy, and derives much of its power from its primitive beauty and simplicity. This representative paragraph gives a sense of the austere beauty of Mary finding her own voice and recording her own being:
'this is my book and I am writing it by my own hand.
       in this year of lord eighteen hundred and thirty one i am still sitting by my window.   the wind comes through the cracks in the frame
      i am tired from doing this and my wrist aches from doing this.
but I promised myself I would write the truth and the things that happened. i will do that.
   and my hair is the colour of milk.'
In entering this nineteenth century world Leyshon opted, she has said, to 'make it up' rather than immerse herself in research into the period. The imaginative world she creates is both convincing and powerful, earning her comparison not only to the Brontës but also to Margaret Atwood's Alias Grace. The novel was acclaimed internationally upon its release and serialised on BBC Radio 4. The San Francisco Chronicle thought Leyshon had created 'an unforgettable character' and 'a truly wonderful read - a slender, beautiful novel with as much heart as a book twice its size.' The Atlantic hailed it as 'Chaucerian in its bright earthiness'.
Leyshon's fourth novel, Memoirs of a Dipper (2015) shifted from one unheard voice to another. The book centres on Gary, a career criminal who tells the reader of his development from pick pocket (or 'dipper') in a strikingly forceful foul-mouthed style, telling readers in no uncertain terms that the book is 'a memoir. It ain't a youmoir.' The tone of the novel veers from aggression to pathos and Leyshon succeeds in taking the reader with her. As the Guardian's review put it, Gary 'grabs us by the collar and drags us through his tale of a life, from childhood to middle-age, on the underbelly of society. Leyshon brilliantly renders his voice, which is forcible, baldly honest, intimate and often blackly funny.' The Financial Times thought that 'her vivid descriptions and brilliant recreation of his voice drag the reader headlong into a neglected childhood, robbery, jail, homelessness and drug and alcohol abuse… Leyshon has not painted a pretty picture, but it's hard to look away.'
As her career has developed and her success grown, Leyshon has increased the range of unheard voices she has managed to inhabit. As she puts it, 'I am absolutely riveted by people and families, the way they live together and how their individual voices can be so different but my really big obsession with people is what's going on on the inside'. On the page and in the theatre, Leyshon continues to win admirers for the honesty, compassion and skill with which she brings these 'inside' voices to life.
 Tom Wright, 2017
Bibliography
2011
The Beauty Manifesto
2005
Comfort Me With Apples