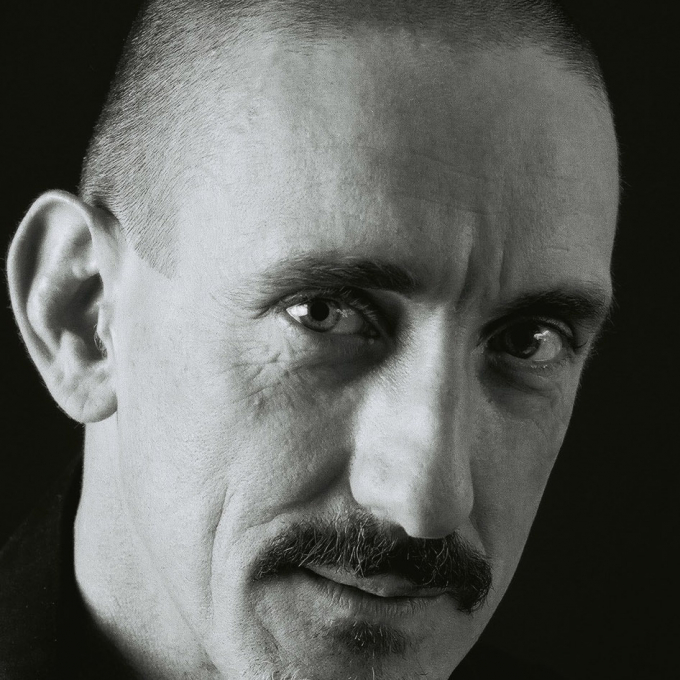 Neil Bartlett
Publishers:
Agents:
Biography
Neil Bartlett was born in 1958 in Hertfordshire, and is a writer, playwright, translator, performer and director.
He is the author of novels Mr. Clive and Mr. Page (1996), shortlisted for the Whitbread Novel Award, and published in the US under the title The House on Brooke Street; Ready To Catch Him Should He Fall (1990); and Who Was That Man? A Present for Mr. Oscar Wilde (1988), a ground-breaking study which places Oscar Wilde in a wider gay historical and cultural context. This book won the Capital Gay Book of the Year Award. His most recent novels are Skin Lane (2007), shortlisted for the 2007 Costa Novel Award, and The Disappearance Boy (2014). He has also written several short stories.
His published adaptations and translations for the theatre include Molière's The Misanthrope (1990), staged at the Goodman, Chicago; The School for Wives (1990), produced at Derby Playhouse; Racine's Bérénice (1990), staged at the National Theatre; Marivaux's The Game of Love and Chance (1992), staged at the National Theatre; Genet's Splendid's (1995); Marivaux's The Dispute (1999); Labiche's The Threesome (2000); Dickens's A Christmas Carol (2003); Sophie Faucher's La Casa Azul (2002); Kleist's The Prince of Homburg (2002); Marivaux's The Island of Slaves (2002); Dumas's Camille (2003);  Dickens's Oliver Twist (2004); and Molière's Don Juan (2004).
His published original plays include A Vision of Love Revealed in Sleep (Part Three) (1990); Night After Night (1993); The Seven Sacraments of Nicolas Poussin (1997); In Extremis: A Love Letter (2000), commissioned by the National Theatre for the 100th anniversary of the death of Oscar Wilde; the anthology of monologues, Solo Voices (2005); Everybody Loves A Winner (2009); Or You Could Kiss Me (2010) and Stella (2016).
Neil Bartlett formed the Gloria Theatre company in 1987, with which he created 13 original works of performance and music-theatre, including the chamber opera Sarrasine, and in 1994 became Artistic Director of the Lyric Theatre, Hammersmith for ten years. His 2003 production of Pericles was nominated for a Laurence Olivier Award for Outstanding Achievement. In 2000, he was awarded an OBE for services to theatre. He is an Honorary Associate of the National Review of Live Art.
Critical perspective
In his diverse cultural output, Neil Bartlett has explored different literary genres and, as Artistic Director of the Lyric Hammersmith from 1994 to 2004, he has also produced critically-acclaimed shows.
He has made a crucial contribution in saving the Lyric from closing down and in reviving the London theatre scene in general with a range of productions that went from classic texts to less canonical works. Bartlett has written novels, original works of performance and music-theatre (including important collaborations with composer Nicholas Bloomfield), short stories, newspaper and magazine articles, dramatic monologues and plays, as well as translations and adaptations of classics. The overarching concern of this varied production is the recuperation of a gay past and of the common elements that have characterised gay subculture from the end of the nineteenth century to the present day. Bartlett's work is decidedly militant, and committed to civil rights and to a proud recovery of gay culture. His novels pay homage in different ways to gay icons such as Oscar Wilde (Who Was That Man?: A Present for Mr. Oscar Wilde, 1988) and recreate the urban gay subculture of early and mid twentieth-century London (Mr. Clive and Mr. Page, 1996; Skin Lane, 2007).  Significantly, in the 1980s and the 1990s, Bartlett was active in the battle to counter the infamous effects of Clause 28, which prohibited local authorities from "promoting" homosexuality, and in rallies and events to increase awareness on AIDS.
Yet, Bartlett's work is not always overtly polemical about the topics it chooses to treat and, because of that, it has sometimes had to negotiate with that very gay community that the author intends so wholeheartedly to support. The quest for a personal voice and the backing of a clear political agenda seem, at times, to be in a precarious balance. For example, Bartlett's literary response to the AIDS crisis was the translation and production of Racine's most baroque tragedy, Bérénice. Bartlett's literary choice thus seems to retreat from the urgency of present action which other texts of the period, such as Tony Kushner's Angels in America or Larry Kramer's polemical pieces, campaigned for. As Bartlett recalls, people were constantly telling him "You have to write a play about AIDS". His translation and adaptation of Bérénice was a personal way to respond to those expectations as, to Bartlett, Racine's tragedy is "the most accurate description of how loss operates, what it means to say goodbye to someone over an extended period of time". The writer admits that his choice can appear "an incredibly perverse way of addressing the situation", but contends that this was the only way he could talk about the topic without losing his voice.
In the same way, even when Bartlett bowed to gay icons, he always did so with highly personal narratives. Who Was That Man?, for example, is explicitly subtitled A Present for Mr. Oscar Wilde. Yet, Bartlett's homage to the nineteenth-century writer is a pastiche of forms that combine autobiography, fiction and historical research to reconstruct Wilde's story. Bartlett is not only interested in giving monumental stature to a gay character but also in showing the existence of a distinct gay sensibility. Explicitly identifying the narrator as a detective, Bartlett does not limit his enquiry to Wilde's texts. He investigates a wide range of documents from Victorian society such as police reports, medical documents and newspapers to re-enact the lives of gay people within that society, and to point out the similarities between their conditions and Bartlett's own. The author's performances, such as A Vision of Love Revealed in Sleep (1989) and Sarrasine (1990) also pay homage to gay personalities, the former to Pre-Raphaelite artist Simeon Solomon, and the latter to Roland Barthes and his multiple reading of Balzac's story. In addition, the performances reveal the social construction of gender and sexual desire, and invite the audience to question what their own society considers standards of behaviour. A Vision celebrates Solomon's endurance and his challenge against the predominant values of his society. The show documents the artist's journey from fear to self-affirmation led by allegorical and archetypal figures, while Sarrasine deconstructs the stability of gender, which is clearly revealed as an illusion. According to Bartlett, his own performances always entail a dialogue and a negotiation with his audiences about the issue of what is acceptable and what is shameful. The performer is perfectly aware of the moments when the audience's boundaries of what is considered shameful or respectful are going to be challenged, and, in some ways, the audience expects the performer to subvert them.
Like some of his performances, Bartlett's novels Ready to Catch Him Should He Fall (1990), Mr. Clive and Mr. Page and Skin Lane make use of archetypal figures. The characters are identified as Boy, Father, O (Older Man), Madame, and there is a story set in The Bar in Ready to Catch Him Should He Fall, while, in Skin Lane, the anonymous Mr. F recasts his existence in terms of the characters in the fairy-tale Beauty and the Beast. Mr. Clive and Mr. Page uses instead the doppelganger motif, showing that the two title characters are mirror images of each other except for their class difference, which becomes an important source for Mr. Page's desire. Ghosts and dreams play important parts in all three narratives. Yet, the novels also clearly anchor their plots in the urban landscape of London throughout the twentieth century, with a particular focus on the repressive 1950s and the more progressive 1960s. Skin Lane, for example, makes explicit reference to the 1957 Wolfenden Committee which recommended the decriminalisation of homosexual acts between consenting adults in private. While Bartlett's novels insist on their generic borrowings from fairy-tales, they challenge the ritualised behaviours that society elects to the norm, thus oppressing and marginalising different identities. Yet, gay history is not merely rewritten as a perpetual story of victimisation as Bartlett also shows the ways in which gay people transformed misery into affirmation. Thus, to Bartlett, the past oppression and discrimination are not a burden for contemporary gay life, but a meaningful context of stories which enrich the present. 
Luca Prono, 2010
Bibliography
2017
The Plague/Albert Camus
2014
Owen Wingrave/Benjamin Britten
2014
The Disappearance Boy
2013
Great Expectations/Charles Dickens
2013
The Canticles/Benjamin Britten
2012
The Picture of Dorian Gray/Oscar Wilde
2011
The Girl I Left Behind
2010
Or You Could Kiss Me (with Handspring Theatre Puppet Company)
2009
Everybody Loves A Winner
2009
The Turn of the Screw/Benjamin Britten
2008
An Ideal Husband/Oscar Wilde
2005
Solo Voices: Monologues 1987-2004
2004
Oliver Twist/Charles Dickens
2003
Camille: after La Dame Aux Camelias/Alexandre Dumas fils
2002
The Prince of Homburg/Heinrich Von Kleist
2002
La Casa Azul/Sophie Faucher
2002
The Island of Slaves/Marivaux
2000
In Extremis: A Love Letter
2000
The Threesome/Eugène Labiche
1999
The Dispute/Marivaux
1997
The Mammoth Book of Gay Short Stories
1997
The Seven Sacraments of Nicolas Poussin
1996
Mr. Clive and Mr. Page
1995
Splendid's/Jean Genet
1994
The Penguin Book of Gay Short Stories
1992
The Ten Commandments
1992
The Game of Love and Chance/Marivaux
1990
Ready To Catch Him Should He Fall
1990
Bérénice/Racine; Le Misanthrope/Molière; The School for Wives/Molière
1988
Who Was That Man? A Present for Mr. Oscar Wilde
Awards
2014
Best New British Musical for The Girl I Left Behind Me
2014
Broadway World Album Award for The Girl I Left Behind Me
2014
Stonewall Author of the Year (nominated)
2012
Honorary Doctorate University of Brighton
2008
Honorary Doctorate Oxford Brookes University
2007
Manchester Evening News Award, Best Special Entertainment of the Year
2004
Laurence Olivier Award for Outstanding Achievement
2000
OBE for Services to the Theatre
1996
Whitbread Novel Award
1991
Writers Guild of Great Britain
1990
Dance Umbrella; Outstanding Creative Achievement
1988
Capital Gay Book of the Year Award