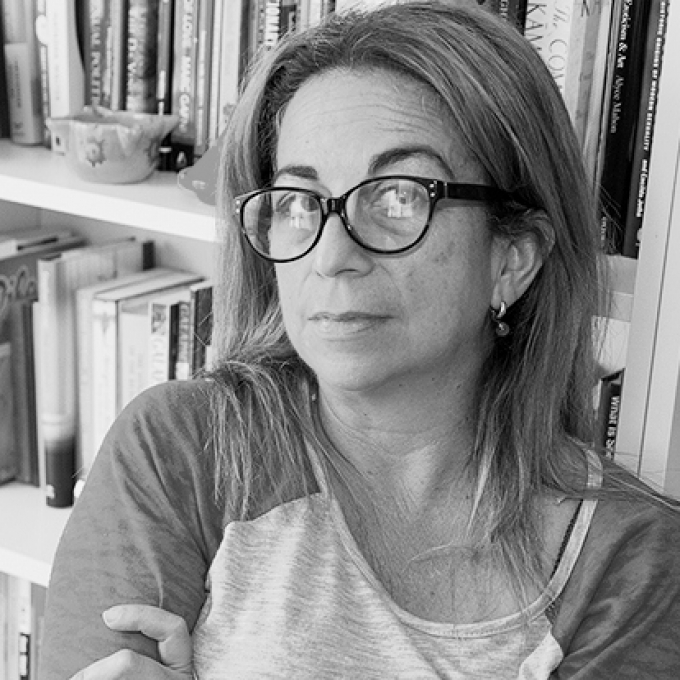 Biography
Monique Roffey is an award winning Trinidadian-born British writer. She has written four novels and a memoir. Three of her novels are set in the Caribbean and form a loose trilogy which engages with political and environmental issues in the region. The most recent of these Caribbean novels is House of Ashes, published in July 2014. Set on the fictional Caribbean island of Sans Amen, it tells the story of three characters, a gunman, a hostage and a boy soldier caught up in a botched coup d'état.
Archipelago, published in 2012, is both an epic sea voyage and an examination of climate change from the point of view of a man from the southern Caribbean. It won the OCM BOCAS Prize for Caribbean Literature in 2013. The judges commended it for its "exploration of the greater Caribbean space in which is embedded a real-life story of trauma and loss and ultimately redemption that is both contemporary and compelling".
The White Woman on the Green Bicycle, a story that maps the creolisation of a colonial couple during the early Independence years in Trinidad, received widespread critical acclaim and was shortlisted for the Orange Prize 2010 and the Encore prize 2011. Commonwealth Prize Winner, Olive Senior said of it: "It breaks entirely new ground. It is a major contribution to the New Wave of Caribbean writing: energetic, uncompromising, bold in the choice of narrative devices and a great read."
Her erotic memoir, With the Kisses of his Mouth was published in 2011 to much praise and controversy and was reviewed in The Guardian as "a subversive work that transcends the author's personal story: it stands alone in the chasm that has opened between feminist literature and the belles du jour brigade." An erotic novel, The Tryst, was published in 2017.
Roffey has a PhD in Creative Writing and teaches regularly for The Arvon Foundation and the Writer's Lab in Skyros. She is a member of the action group Carib-Lit and teaches and runs workshops regularly in Trinidad too. She divides her time equally between London and Port of Spain.
Bibliography
2011
With the Kisses of His Mouth
2009
The White Woman on the Green Bicycle
2009
The Global Village, Tell Tales