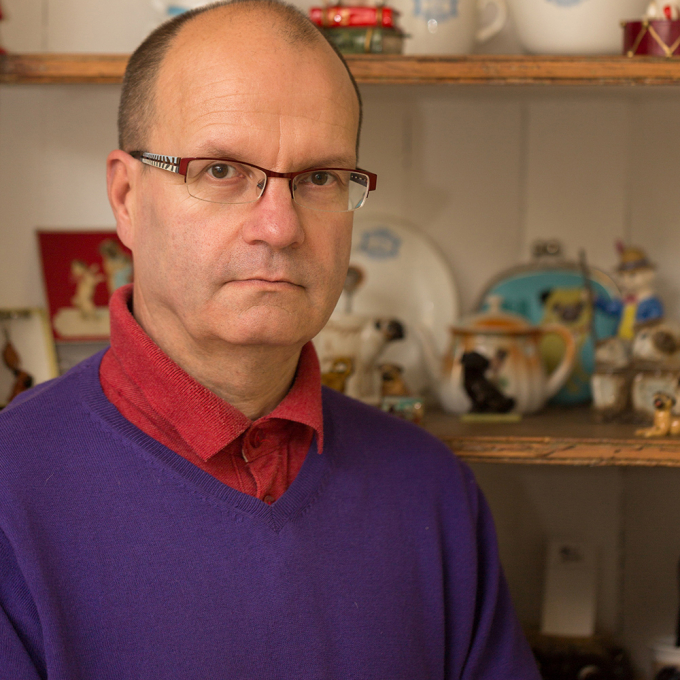 Mihangel Morgan
Publishers:
Biography
Mihangel Morgan was born in 1955 in Aberdare, South Wales and lectures in 20th-century Welsh literature at the University of Wales, Aberystwyth.
His poetry collections include Beth Yw Rhif Ffôn Duw? (1991); and Digon O Fwydod (2005). His short story collections include Saith Pechod Marwol (1993), stories about the seven deadly sins; Tair Ochr Y Geiniog (1996); and Cathod A Chwn (2000).
His first novel was Dirgel Ddyn (1993), set in a small Welsh village in the Victorian era. Its sequel, Y Ddynes Ddirgel was published in 2001. His second novel, Melog (1997) was translated into English by Christopher Meredith in 2005.  Other novels include Dan Gadarn Goncrit (1999), a mystery novel; Croniclau Pentre Simon (2003); and Pan Oeddwn Fachgen (2002), the story of a young boy's turbulent childhood in South East Wales. 
His latest book is Cestyll Yn Y Cymylau (2007).
Mihangel Morgan lives near Aberystwyth.
Bibliography
2007
Cestyll Yn Y Cymylau
2003
Croniclau Pentre Simon
1992
Hen Iwybr A Storiau Eraill
1991
Beth Yw Rhif Ffôn Duw?