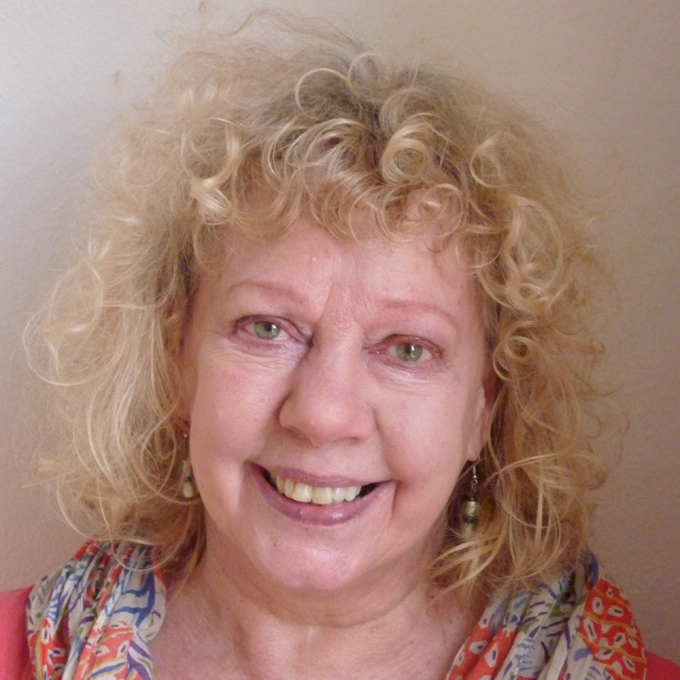 Michèle Roberts
Publishers:
Agents:
Biography
Novelist and poet Michèle Roberts was born in Hertfordshire, England, on 20 May 1949 to a French Catholic mother and an English Protestant father.
She was educated at a convent school before studying at Somerville College, Oxford, and University College, London.She worked as a librarian for the British Council in Bangkok (1973-4) and was Poetry Editor for Spare Rib (1974) and City Limits magazine (1981-3). She was Visiting Fellow in Creative Writing at the University of East Anglia in 1992, where she is currently Professor of Creative Writing, and Research Fellow in Writing (1995-6) at Nottingham Trent University (now Visiting Professor). She is Chair of the British Council literature advisory panel and is a regular book reviewer and broadcaster.She is the author of many novels, including the acclaimed Daughters of the House (1992), the story of Thérèse and Léonie, French and English cousins of the same age, growing up together in an old Normandy house after the Second World War. It was awarded the WH Smith Literary Award and was shortlisted for the Booker Prize for Fiction. Her other novels include the semi-autobiographical A Piece of the Night (1978) and The Visitation (1983); The Wild Girl (1984) and The Book of Mrs Noah (1987), which both re-work biblical stories; In the Red Kitchen (1990), a tale of Victorian spirituality; Flesh & Blood (1994); Impossible Saints (1997); Fair Exchange (1999), fictional episodes from the lives of Mary Wollstonecraft and William Wordsworth set at the time of the French revolution; and The Looking Glass (2000), inspired by the life of the French poet Mallarmé. Her most recent novel is Delusion (2008).
Her poetry is collected in All the Selves I Was: New and Selected Poems (1995). She is the author of a book of essays, Food, Sex and God: On Inspiration and Writing (1998) and has published three collections of short stories: During Mother's Absence (1993); Playing Sardines (2001); and Mud: Stories of Sex and Love (2010). Her play, The Journeyman, was first performed in 1988.
Michèle Roberts was elected a Fellow of the Royal Society of Literature in 1999. She lives in London and in Mayenne, France and was awarded the Chevalier de l'Ordre des Arts et des Lettres (France) in 2000. A memoir, Paper Houses, was published in 2007.
Critical perspective
Michèle Roberts' recent memoir, Paper Houses (2007), is not only an entertainingly frank account of her bohemian life in London during the 1970s and beyond but also gives us a good deal of insight into her writing.
Drawing on her diaries of the period, she brings back a more political, though also hedonistic era of radical feminism, communes and demonstrations. And the friendships she made and has kept ever since, notably with fellow feminist writers such as Sara Maitland, Micheline Wandor and Alison Fell. Roberts also self-analyzes the effects of her Anglo-French family's Catholicism ('the nun in my head, that monstrous Mother Superior'), which have remained a fertile source, even as she reacted against its overt doctrines. Her exploration of London, the various areas and houses that she lived in, went alongside her development as a writer. For her, writing 'meant voyaging into the unknown and having adventures' though also 'bearing witness to other people's stories as well as my own'.
As she describes, Roberts' early writing was encouraged by her participation in feminist theatre and writing groups. Her journalism started to appear in associated magazines of the early-mid 1970s, notably Spare Rib (of which she became poetry editor), Red Rag and later on, City Limits; her stories were included in the collective publication Tales I Tell My Mother: A Collection of Feminist Stories (1978). That same year she published her first novel, A Piece of the Night, which – as most of her subsequent books do – moves between France and England, between the past and present. Its heroine Julie looks back to her convent schooling by nuns, and at her current life in a London commune with her lesbian lover. In depression she thinks of herself as 'a fragment of dark' but finds the strength to leave the commune, 'no longer corpses in the church and mouths of men'. The 'secret gospel' story of another errant woman in the eyes of the church, Mary Magdalene, is the basis of The Wild Girl (1984), which puts together religious feeling, women's lives and sensuality in a more sophisticated fictional form. Spiritual and bodily concerns of a differing sort inform the playful narrative of In the Red Kitchen (1990), based on a celebrated charlatan 19th-century medium, using multiple female voices to tell the tale. Interspersed with Flora Milk's travails is the narrative of a modern woman decorating a Victorian era house – and seeing a vision of Flora's ghost in the basement.
Roberts' best-known novel is Daughters of the House (1992), which was short-listed for the Booker Prize for Fiction and won the W.H. Smith Literary Award (the money, as her memoir explains, 'changed my life', enabling her long-desired purchase of a house in France). The return of nun Therese to the family home in France after 20 years, a house now occupied by her English cousin Leonie, provokes a shift back in time to their childhood intimacy, when being 'proper jeune filles' meant 'having secrets'. Alongside their emerging sexuality, the girls' religious visions attract the attentions of the church hierarchy. The village's grim wartime secrets start to be uncovered, and Leonie finds that the house itself contains disturbing ghosts. Roberts' conjuring up of the sensuality of religious feeling, and her trademark exploration of women's desires, is perhaps at its peak in this book.
Alongside her novels, Roberts has consistently written poetry, much of it exploring similar themes of sex, food, God and women's lives. The best of a number of volumes is selected in All the Selves I Was (1995), with a characteristic tribute to the 'women who cradled me, and made me rise, / I am bread, you were yeast and salt in me' ('Lament for my grandmother'). The subject of mothers and daughters is given a classical form in a series about Persephone's departure from Demeter to enter the underworld: 'I shall be crying loudly / for the mother and women lovers I leave behind'. Family relations are also reflected in poems about her dying father ('Lacrimae rerum'), and repairing relations with a sister: 'what has divided us/ comes down …. / and we chew over / the babies you've got / the baby I dreamed I'd steal' ('The day the wall came down').
Roberts' recent novels have been written alongside her commitment to teaching Creative Writing (most recently at the University of East Anglia). She has always been interested in the forms that fiction can take. As she explains in her memoir, 'all my novels enact problem-solving, pose questions of content and form then try to answer them'. While she still deals with women's explorations - of houses, religion, and desire - Roberts' fictional manner has become ever more assured. In The Looking Glass (2000), she speculates that 'Perhaps Eve's punishment, thrust forth from paradise, was to become a storyteller'. Again set in France, through its multiple voices we observe Genevieve, a young girl taken from an orphanage run by nuns. She works for bar owner Madame Patin, whose meanings she perceives 'were sealed under a skin of silence, as you seal pate under fat' (one of Roberts' typical culinary metaphors). The girl's domestic life of cooking and cleaning is disturbed by the growing interest in her by the men she encounters through the bar. But her loyalty remains to the past, 'my country and my prison and my home'.
By contrast, Reader, I Married Him (2005) is a delightful comic novel, something of an exercise in storytelling arts, and a playful dance through her favourite subjects – food, religion and sex. It remains light-hearted even as its narrator Aurora tells us about the tragic deaths of her three husbands, and awkward relations with her blunt-speaking stepmother Maude, who tells her: 'Every woman owes it to herself to get married once … but you don't have to make a habit of it'. To get away from it all, Aurora flies to Italy to visit her old friend Leonora, now a nun at a somewhat eccentric convent. In Italy, Aurora re-discovers her appetite for delicious food, and delicious sexual encounters – even fantasizing about handsome priest Michael, who is, however, not what he appears to be. The action is full of witty dialogue and observations, comical reversals of fortune. A central scene is set in a restaurant full of pompous male Catholic priests and alluring 'postulant waitresses flying to and fro with charged trays', done with a nice sense of farce. Pistol-wielding nun Leonora is arrested: 'I haven't spent a night in jail since the seventies, she remarked'. Aurora's past deeds threaten to catch up with her, but she remains jaunty up to the final revealing sentence. With this book, and in her entertaining memoir, Michele Roberts shows that she remains a libertarian feminist – and a subversively witty one.
Dr Jules Smith, 2008
Bibliography
2010
Mud: Stories of Sex and Love
2007
The Secret Gospel of Mary Magdalene
2005
Reader, I Married Him
1998
Food, Sex and God: On Inspiration and Writing
1996
Mind Readings: Writer's Journeys Through Mental States
1995
All the Selves I Was: New and Selected Poems
1993
During Mother's Absence
1992
Daughters of the House
1991
Psyche and the Hurricane
1990
The Seven Cardinal Virtues
1987
The Book of Mrs Noah
1987
The Seven Deadly Sins
1987
More Tales I Tell My Mother: Feminist Short Stories
1986
The Mirror of the Mother: Selected Poems 1975-1985
1978
A Piece of the Night
1978
Tales I Tell My Mother: A Collection of Feminist Short Stories
1977
Cutlasses and Earrings