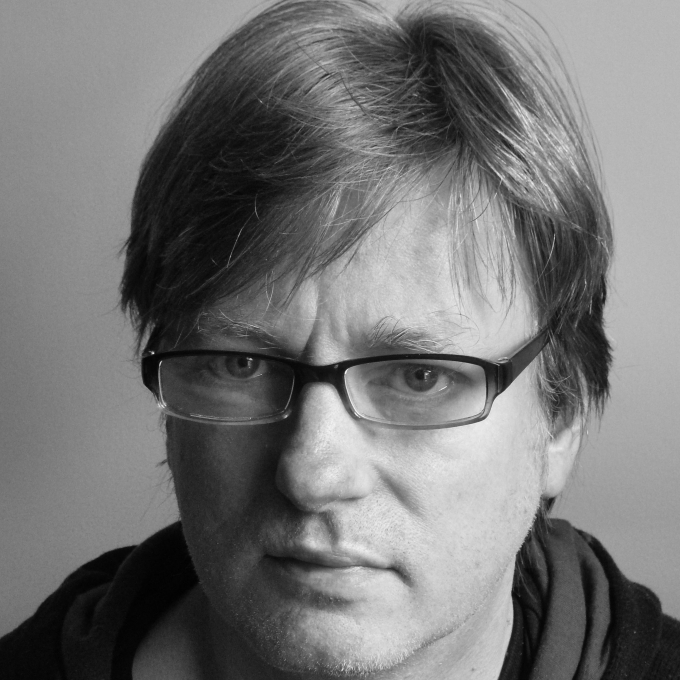 Biography
Novelist and short-story writer Michel Faber was born in Holland.
He moved with his family to Australia in 1967 and has lived in Scotland since 1992. His short story 'Fish' won the Macallan/Scotland on Sunday Short Story Competition in 1996 and is included in his first collection of short stories, Some Rain Must Fall and Other Stories (1998), winner of the Saltire Society Scottish First Book of the Year Award.
His first novel, Under the Skin (2000), was shortlisted for the Whitbread First Novel Award and he has also won the Neil Gunn Prize and an Ian St James Award.
Other fiction includes The Hundred and Ninety-Nine Steps (1999), a novella, and The Courage Consort (2002), the story of an a cappella singing group. The Crimson Petal and the White (2002), is set in Victorian England and tells the story of Sugar, a 19-year-old prostitute. His collection of stories, The Apple (2006) continues the tale of some of the characters from The Crimson Petal and the White.
His most recent books are Vanilla Bright Like Eminem (2007), a further short story collection, and the two novels The Fire Gospel (2008) and The Book of Strange New Things (2014), which he says will be his last novel. 
Critical perspective
Michel Faber has been hailed as 'a master of the spine tingling page turner', a writer whose imagination 'visits the strangest of places and makes them real' (The Scotsman).
Among the places he conjures up are the Scottish Highlands, an isolated chateau in Belgium, an archaeological dig at Yorkshire's Whitby Abbey and - in his recent best-selling novel The Crimson Petal and the White (2002) – the low brothels and elegant squares of Victorian London. His books are difficult to classify; they vary from novella length to magnum opus, and can be read as unusual hybrid thrillers, gothic tales with touches of romance and horror, the ghost story, and even science fiction. They are commercially successful and have latterly been heavily marketed, but by no means can they be typecast as 'comfort fiction'. On the contrary, they are full of odd perspectives and disturbing scenarios, as in his brilliantly chilling debut Under the Skin (2000), short-listed for the Whitbread First Novel award, in which we gradually come to realize that aliens are at large in the Highlands. As Faber has argued (in a recent letter to the Times Literary Supplement), he disputes traditional distinctions between 'popular' and 'literary' fiction. He is himself a writer transplanted from his native Holland to Scotland via a childhood in Australia, which may be why his preoccupations seem different from those of Scots novelists such as Irvine Welsh, James Kelman, A.L. Kennedy, and Ian Rankin.  
Faber is an undeniably clever and manipulative writer, continually seeking to direct (and unsettle) the reader with a hint here and an odd phrase there. He is also skilled in creating a cast of characters and orchestrating them, unfolding plots to gradually reveal clues and details. His books grab the attention, and seldom let go. The Courage Consort (2002), for instance, opens with the unhappy Catherine contemplating suicide, perched on a windowsill, while in the next room her husband is using his PC and calling out for lunch. There are gothic elements, and a mixing of the psychological and supernatural, and horrors lurking to catch the unwary – as in the nightmares of a disembodied hand and knife affecting the archaeologist heroine of The Hundred and Ninety-Nine Steps (2001). They plunge 'her terrified soul into pitch darkness', as she uncovers mediaeval bones at Whitby Abbey and (with a nod towards Edgar Allan Poe) finds an old bottle containing an 18th century murderer's apparent confession. In his fiction, male sexual attitudes are unpleasant, the females alluring and predatory. It is full of deliberately menacing metaphors (e.g. 'He grinned so broadly it was like an incision slicing his head in two'), and scenes involving decomposition, blood, vomit, excrement, urine and 'pale semen'.
Faber's skills were honed on the short story form, and his first collection Some Rain Must Fall: and Other Stories (1998), is both sardonic and disturbing, often concerning the aftermaths of violence, sex and psychological trauma. In them, a hand takes on a life of its own, fish can swim through the air; and we hear the thoughts of a newly murdered woman as she pursues her killer home into his marital bed ('The Red Cement Truck'). In 'Toy Story', perhaps the most striking of them, God is a lonely child who finds the world in a garbage can, suspends it from his bedroom ceiling and becomes fascinated by the pleading voices coming from it. In 'Miss Fatt and Miss Thinne', an actress eats herself into obesity while her lesbian partner contracts anorexia, before they are hungrily reunited in hospital. Such bodily concerns looked forward to the unfolding horrors of Under the Skin, as the reader registers the sexual satire at work. Isserley, viewed by one victim as 'half Baywatch babe, half little old lady' drives her battered red Toyota on the Highland roads, continually on the lookout for well-muscled male hitch-hikers on their own, whom she attracts with her large artificial breasts and low-cut tops. She drugs and transports them back to an isolated farm. Words such as 'icpathua', 'vodsels', and the much-prized delicacy 'braised voddissin', start intruding. We hear of Isserley's diurnal metabolism, her continual pain from radical surgery, and her hopeless love for the handsome visiting son of the company boss. They are human meat-eating aliens (reader, you knew where this story was going, didn't you?). What is superbly done, however, is the way that Faber conjures up the aliens' characters and viewpoint, and even makes them sympathetic. He also imparts a Swiftian irony to the tale as the aliens are revealed to be horse-like creatures, recalling A Modest Proposal and the Houyhnhynms of Gulliver's Travels.
'Come away with me now, away from the filthy city streets', the narrator of The Crimson Petal and the White cajoles us, adding 'Your time in the streets and in houses of ill repute has made you cynical'. Faber spent more than a decade researching the background for his lavishly detailed 838-page 'Victorian' novel, highly praised by many critics, though John Sutherland, writing in the London Review of Books, soberly regarded it as part of a trend: 'the neo-Victorian low-life, high filth novel', which was 'doing well'. Its heroine Sugar is a young prostitute with odd looks and nervously flaking skin, renowned for her willingness to perform any sexual service ('ain't nuffink Sugar won't do, sir'). She becomes the mistress of perfume manufacturer William Rackham, and then moves into his household as governess to his only child Sophie. The novel's large cast operates against the backdrop of 1870s London, with its theatres, taverns and brothels. The Victorian ethos of religion and social reform represented by Rackham's sexually repressed brother Henry, and Mrs Fox, involved with prostitutes via the Rescue Society. 
The book is an ingenious inversion of the Victorian novel, rather than a pastiche; the depiction of social hypocrisy around sexuality invokes John Fowles' The French Lieutenant's Woman (whose London scenes it may be indebted to) though it does not have its literary quality. But once again Faber succeeds most in unsettling us. Firstly, the novel is conducted entirely in the present tense, and its narrator's mentality is 21st century. This makes it into a kind of time travel, addressing the reader as 'a foreigner like you', an alien from the future. The author/narrator acting as our guide in this world, appeals to our voyeurism, while pointing out what awaits the characters. The increasingly bizarre behaviour of Rackham's 'mad' wife Agnes, for instance, we are told, is being caused by a brain tumour, which cannot be diagnosed until the invention of x-rays in twenty years' time. Sugar, who has been writing a brutal novel of revenge upon men, takes her leave of Rackham in a highly calculated way. Just as the narrator abruptly parts from us: 'I hope I satisfied all your desires, or at least showed you a good time'. Michel Faber's fiction certainly does that, in ways that are genuinely disturbing.
Dr Jules Smith, 2004
Bibliography
2014
The Book of Strange New Things
2007
Vanilla Bright Like Eminem
2005
The Fahrenheit Twins and other stories
2002
The Crimson Petal and the White
2001
The Hundred and Ninety-Nine Steps
2001
Shorts 4: The Macallan/Scotland on Sunday Short Story Collection
2001
Crimewave 5: Dark Before Dawn
1999
Snap Shots: Ten Years of the Ian St James Awards
1998
Some Rain Must Fall and Other Stories