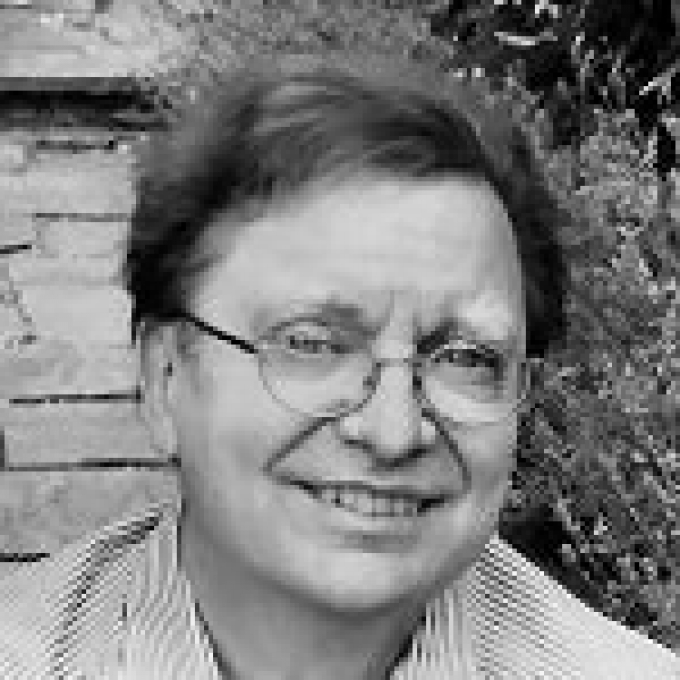 Michael Hulse
Publishers:
Biography
Michael Hulse is a poet, translator and critic.
Born in 1955, he was brought up in Stoke-on-Trent and studied German at the University of St Andrews. From 1977 he taught in Germany at the universities of Erlangen, Eichstätt and Cologne, and from 1986 until 2002 he worked on documentary and current affairs programmes for Deutsche Welle television in Cologne. In the same period he also worked in publishing, as translator and consultant for Taschen and as editor of two series for Könemann, before returning to England in 2002.
His poetry collections include Eating Strawberries in the Necropolis (1991); Empires and Holy Lands: Poems 1976-2000 (2002); and most recently, The Secret History (2009). Since 1985 he has frequently given readings in the US and Canada, Australia, New Zealand, India, Mexico and several European countries, sometimes for the British Council, and for four years ran a translation project in Ethiopia for the Goethe Institute. He is a permanent judge of the Günter Grass Foundation's biennial literature award, and in 2010 co-founded the Hippocrates Prize for poetry on a medical subject.
He has translated many works from the German, including titles by Goethe and Rilke, and three by W. G. Sebald: The Emigrants (1996), The Rings of Saturn (1998) and Vertigo (1999). He has also translated two books by Nobel Laureate, Elfriede Jelinek - Lust (1992) and Wonderful, Wonderful Times (1990) - and one by Nobel Laureate, Herta Müller -The Appointment (2001). His translations have been shortlisted for every major translation award, including the PEN Translation Prize (US), the Aristeion Translation Prize and the Schlegel-Tieck Prize (Translators' Association).
Michael Hulse was international poetry editor for Arc from 1993 to 1999 and general editor of a literature classics and a travel classics series for Könemann from 1994 to 2001. He co-edited the best-selling Bloodaxe poetry anthology, The New Poetry (1993), ran Leviathan poetry press, and has edited the literary magazines Stand, Leviathan Quarterly and The Warwick Review. He received a Cholmondeley Award in 1991. In 2011, he co-edited The Twentieth Century in Poetry.
He teaches creative writing and comparative literature at the University of Warwick and lives in Stafford.
Bibliography
2011
The Twentieth Century in Poetry
2009
The Notebooks of Malte Laurids Brigge/Rainer Maria Rilke
2004
The Devil's Blind Spot/Alexander Kluge
2004
The Cherries of Freedom/Alfred Andersch
2002
Empires and Holy Lands: Poems 1976-2000
2002
Russian Disco/Wladimir Kaminer
2001
The Appointment/Herta Müller
2001
Where are you, Susie Petschek?/Cevat Capan
1999
Vertigo/W. G. Sebald
1998
The Rings of Saturn/W. G. Sebald
1996
The Emigrants/W. G. Sebald
1992
Caspar Hauser/Jakob Wassermann
1992
Lust/Elfriede Jelinek
1991
Eating Strawberries in the Necropolis
1990
Wonderful, Wonderful Times/Elfriede Jelinek
1989
The Sorrows of Young Werther/Johann Wolfgang von Goethe
1987
Prison Journal/Luise Rinser
1984
Tumult/Botho Strauss
1981
Knowing and Forgetting
Awards
1993
Bridport Poetry Prize
1988
Bridport Poetry Prize
1978
National Poetry Competition
Author statement
My Anglo-German roots, my Catholic upbringing, the moral sense of historical, social and political justice that I absorbed from my parents, and a deep wish to engage with as much of the world as I can, have all found their way into my poetry. A poet, I believe, is always stronger for having a genuine love of language, literatures, the visual arts, music, history, the natural world, and a wish to pursue substance rather than surface effect, and these requirements fire my own writing. There is no such thing as knowledge, or experience, that does not benefit a poem, but nine-tenths is best left invisible below the surface. Words, and the meanings of words, however contingent and evasive, are what we communicate with, as creatures of language, and I believe in using them with an informed scruple. The extremes of poetry ‒ dumbed-down populism, or hermetic sophistry ‒ do not appeal to me. Poetry has achieved greatness of very different kinds over a very long history, and I'd hope that anyone who wants to be thought a poet would have the humility to learn the art and craft thoroughly ‒ no pianist expects to please expert listeners to Beethoven sonatas unless he's spent many hours, and years, in patient practice. I enjoy writing in syllabics, in free forms, or in metre, and find the experience of listening hard to the first words on the page, when a first draft is coming into being and the poem begins to makes its nature and direction known, exhilarating beyond description. The one rule is to write only the poems that take true soundings.