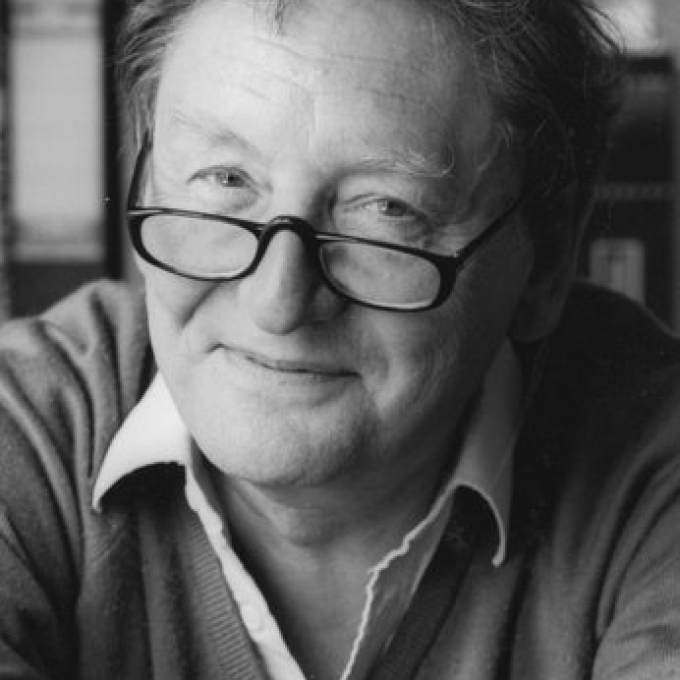 Michael Holroyd
Publishers:
Agents:
Biography
Biographer Michael Holroyd was born in 1935 and was educated at Eton College.
His first book was a biography of the writer Hugh Kingsmill, published in 1964. The publication in 1967 and 1968 of his biography of Lytton Strachey was hailed as a landmark in contemporary biography and, six years later, his biography of the painter Augustus John confirmed his place as one of the most influential modern biographers. His biography of Strachey was used as a basis for Christopher Hampton's film Carrington (1994). The four volumes of Holroyd's life of Bernard Shaw appeared between 1988 and 1992 to critical acclaim.
A prominent campaigner for the promotion of literature, Michael Holroyd is a former Chairman of The Society of Authors (1973-4) and the National Book League (1976-8, now Booktrust) and a past President of English PEN (1985-8). He was Chairman of the Strachey Trust between 1990 and 1995, and Chairman of the Literature Panel of the Arts Council of England until 1995. He was also, until recently, Chairman of the Royal Society of Literature and of the Public Lending Right Advisory Committee. He has written for radio and television and lectures for the British Council.
Michael Holroyd is a Fellow of the Royal Society of Literature and holds honorary degrees from the universities of Ulster, Sheffield, Warwick, East Anglia and the London School of Economics. In 1989 he was awarded the CBE for services to literature. He is married to the novelist Margaret Drabble and lives in London and Somerset.
Basil Street Blues, a volume of memoir, was published in 1999. In 2001 he was awarded the Heywood Hill Literary Prize. Works on Paper: The Craft of Biography and Autobiography (2002) is a collection of essays and articles about biography and literature. Mosaic (2004), written partly in response to the reactions and discoveries of readers of Basil Street Blues, combines elements of a love story and a detective story and further explores some family secrets which the first book left unresolved.
Michael Holroyd was awarded the 2005 David Cohen British Literature Prize. His latest books are: A Strange Eventful History (2008), which tells the story of two theatrical dynasties - those of Ellen Terry and Henry Irving; A Book of Secrets: Illegitimate Daughters, Absent Fathers (2010); and On Wheels (2013).
Critical perspective
Michael Holroyd is one of Britain's foremost literary biographers.
In Works on Paper: The Craft of Biography & Autobiography (2002), a selection from his lectures, essays and reviews, he reflects on his subjects as well as the history and nature of the art-form itself. He begins his reflections by facetiously playing Devil's Advocate in 'The Case Against Biography': 'Between history and the novel stands biography, their unwanted offspring, which has brought a great embarrassment to them both'. He moves on to more serious matters concerning the ethics of writing biographies – noting the deliberate burning of personal papers by authors such as Dickens and Hardy - arriving at an elegant justification: 'I believe that the literary biographer can stretch out a hand to his subject and invite him, invite her, to write one more work posthumously and in collaboration'.
Holroyd is best known for his four-volume life of George Bernard Shaw, published between 1988 and 1992, the fruit of massively detailed research. In The Search for Love (1988), he chronicles Shaw's early personal and political development, the bicycling Fabian Socialist and drama critic co-existing with the lover of actresses such as Florence Farr. The Pursuit of Power (1989) deals (alongside much else) with Shaw's maturity as a controversial popular playwright, in works such as Mrs Warren's Profession and Pygmalion. By The Lure of Fantasy (1991) Shaw is seen as an experienced controversialist, seer and world traveller; his benign image, however, compromised by political errors of judgment, notably in endorsing Stalin's Russia. In his essay 'The Making of Bernard Shaw', published in 2001, Holroyd looks back on his labours, commissioned by the Shaw Estate and undertaken over a period of more than 15 years. He also comments ruefully on the disputes he became embroiled in with a rival Shaw scholar, and the uneasy relations that followed as a consequence.
His essays also reflect on the origins of his writing career, in particular his chief mentors in the biographical trade, Hesketh Pearson and Hugh Kingsmill. The latter – now a neglected figure chiefly known for a revealing book on Frank Harris – gave him an example of anti-Puritanism, as well as providing the subject for Holroyd's own debut in 1964. Pearson was a model for popular biography (among his numerous books are witty studies of Conan Doyle and actor-manager Herbert Beerbohm Tree), a profusion of funny anecdotes, and an essentially liberal view of his subjects' personal flaws. These examples fed into Holroyd's first major biography, of Lytton Strachey, in two volumes published between 1967-68: The Unknown Years (1967) and The Years of Achievement (1968). Strachey, iconoclastic author of Eminent Victorians, is seen as the languid spider at the heart of the tangled web of Bloomsbury relationships and rivalries. The significance of this book is that it was the first biography post-Wolfenden Report (which de-criminalised homosexuality), thus allowing more open discussion of what Holroyd calls 'the labyrinthine pattern' of Strachey's emotional life. It is also perhaps Holroyd's most amusing, full of asides on Strachey's infatuations, scheming, and psychosomatic illnesses – the latter, he indicates, a reaction to a smothering family background. In the longer view, the book can be seen as having encouraged a continuing revival of interest in the Bloomsbury Set.
Holroyd's next 'bearded demon', the painter Augustus John, also posed the challenge of setting artistic achievements against the backdrop of a chaotic and controversial sex life. The book (first published between 1974-75 but revised in 1996 in the light of much new material) was written with the support of John's widow and some of his children, but is unsparing in its account of John's habitual assaults on his female sitters, his deeply flawed attitudes to being a father, and bohemian 'dream of the nomadic life'. Holroyd's account of John as an artist of potentially great talent (who, he elsewhere observed, has now largely been 'thrown overboard by art critics') makes a telling connection with his unconventional family life. Having produced children with various women, inspiring the somewhat angelic child figures that feature in his early works, John was financially obliged to accept portrait commissions from rich patrons in order to support them.
In Basil Street Blues (1999), Holroyd turns his biographer's skills on to his own family and younger self, producing a sympathetic and amusing memoir. In it, we learn a good deal about the personal origins of his desire to immerse himself in other people's lives, what he calls 'an intimacy among strangers'. Having survived his schooldays at Eton, he found 'the maverick teachers I never had' in Hugh Kingsmill and Hesketh Pearson, who encouraged his early efforts and development in the world of London literary journalism. His aim in learning the craft of 'non-fiction storytelling', he realized, should be to 'fuse an imaginatively kindled recreation of the inner life of my characters … with rigorous documentation'. He concludes his memoir in typically witty vein, pointing out the biographer's duty to give 'an opportunity to the dead to contribute to the living world … by keeping them in employment'.
One of his most recent book is A Strange and Eventful History (2008), a joint biography of the actors Henry Irving and Ellen Terry. (Holroyd's biographies tend to inter-connect through certain people – Terry was, of course, a long theatrical infatuation of George Bernard Shaw's). Their personal and professional relationship, mainly in Shakespeare productions at London's Lyceum Theatre over the course of many years, is the mainspring of the book. She, an actress acclaimed for her charm and beauty, is described as having, even well into middle age, 'childish high spirits'. By contrast, Irving – who had overcome a stammer to become the most acclaimed actor of the age – had a bullying dictatorial management style. There are fine accounts of Ellen Terry as Ophelia to Irving's Hamlet, and her best-known role as Lady Macbeth. Amongst many literary suggestions, perhaps the most intriguing is that the brooding Irving's role as 'Mephistopheles' may have formed a basis for 'Dracula' in the novel by Bram Stoker – who was at one time Irving's theatre business manager. Above all, Holroyd succeeds in bringing these dead greats to life again for us. This is his great achievement as a biographer: recreating the inner lives of his subjects and the social milieu they lived in, with a great deal of detail and a wry understanding of human foibles.
Dr Jules Smith, 2008
Bibliography
2010
A Book of Secrets: Illegitimate Daughters, Absent Fathers
2008
A Strange Eventful History: The Dramatic Lives of Ellen Terry, Henry Irving and their Remarkable Families
2003
Swedish Reflections: From Beowulf to Bergman
2002
Works on Paper: The Craft of Biography and Autobiography
2000
The Whispering Gallery: Leaves from a Diplomat's Diary by Hesketh Pearson
1996
Augustus John: The New Biography
1994
Lytton Strachey: The New Biography
1992
Bernard Shaw Volume 4: 1950-1991 The Last Laugh
1991
Bernard Shaw Volume 3: 1918-1950 The Lure of Fantasy
1989
Bernard Shaw Volume 2: 1898-1918 The Pursuit of Power
1988
Bernard Shaw Volume 1: 1856-1898 The Search for Love
1985
Peterley Harvest: The Private Diary of David Peterley
1982
Essays by Divers Hands
1981
William Gerhardie - God's Fifth Column: A Biography of the Age 1890-1940
1980
The Shorter Strachey
1979
The Genius of Shaw: A Symposium
1975
Augustus John: A Biography Volume 2: The Years of Experience
1974
Augustus John: A Biography Volume 1: The Years of Innocence
1974
The Art of Augustus John
1971
Lytton Strachey by Himself: A Self-Portrait
1970
The Best of Hugh Kingsmill: Selections from his Writings
1968
Lytton Strachey: A Critical Biography - Volume 2: The Years of Achievement (1910-1932)
1967
Lytton Strachey: A Critical Biography - Volume 1: The Unknown Years (1880-1910)
1964
Hugh Kingsmill: A Critical Biography
Awards
2009
James Tait Black Memorial Prize
2007
Knighted batchelor (Kt)
2005
David Cohen British Literature Prize
2001
Heywood Hill Literary Prize
1995
Prix du Meilleur Livre Etranger (France)
1988
Irish Life Arts Award
1968
Yorkshire Post Book Award (Book of the Year)
Author statement
'I have always been a person to whom things have not happened - sometimes in a most spectacular way. This may have come about because I was largely brought up by grandparents. To compensate for a remarkably inactive life, I filled my head with book-adventures as many solitary children do. Then I went one stage further, stepping from my own life into other people's, where there was a good deal more going on. What I have been trying to do is to develop a non-fiction narrative that can produce parallel stories to those of my subjects. For me, one of the virtues of biography is the humanizing effect it can bring to history. In choosing a member of the Bloomsbury Group, a radical Fabian playwright, and a flagrant Bohemian artist to write about, I have had a chance to plot three overlapping and contending cultures in our recent history with a variety of biographical techniques. As a prequel to these books, I wrote an autobiography, Basil Street Blues, which took the form of a family memoir. I was attempting to fill the gap left by my parents' deaths and show how I had distanced myself from my own family - to become, as it were, adopted by the friends and families of my biographical subjects.'