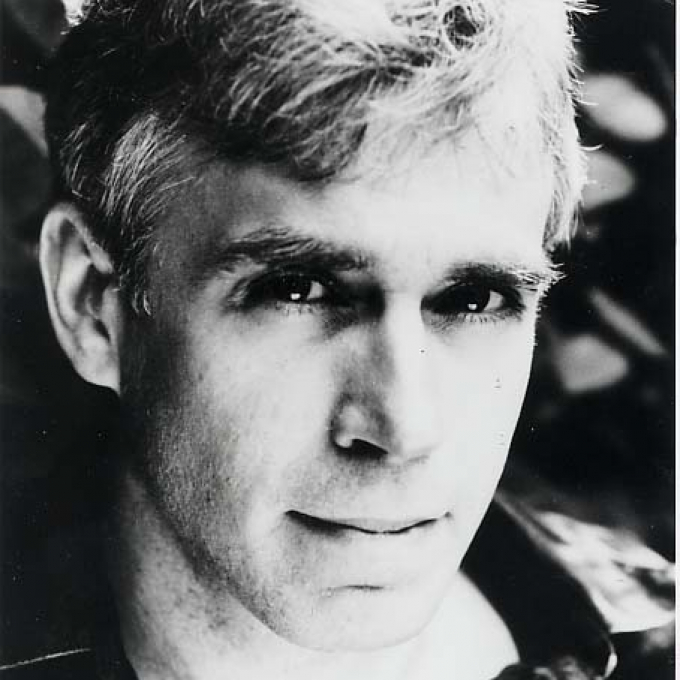 Michael Donaghy
Publishers:
Biography
Michael Donaghy was born on 24 May 1954 in the Bronx, New York.
He was educated at Fordham University (BA, 1976) and gained an MA from the University of Chicago. He moved to Britain in 1985.

He taught writing at the Arvon Foundation, City University and the Poetry Society, and also worked as a musician. From 1979-85 he was poetry editor of the Chicago Review, and his first poetry collection, Slivers, was published in 1985, followed by a pamphlet, Machines, in 1986. His next collection, Shibboleth, which followed in 1988, won the Geoffrey Faber Memorial Prize and the Whitbread Poetry Award, and Errata (1993) was selected for the 'New Generation Poets' promotion. His post as Reader in Residence for the Poetry Society resulted in Wallflowers: A Lecture on Poetry (1999), a witty investigation into the meaning of poetry. His last collection, Conjure (2000), won the Forward Poetry Prize (Best Poetry Collection of the Year) and was shortlisted for both the Whitbread Poetry Award and the T. S. Eliot Prize. Dances Learned Last Night, a retrospective collection of poems from 1975-1995, was also published in 2000, and Michael Donaghy's work was also collected in the Penguin Modern Poets series (in an edition alongside the work of Andrew Motion and Hugo Williams).

Michael Donaghy appeared many times on BBC Radio and Television, and was a regular contributor of poems and articles to the New Yorker, the Times Literary Supplement and Poetry. He was a Fellow of the Royal Society of Literature and lived in London.
Michael Donaghy died in September 2004.
Critical perspective
Michael Donaghy was the most consistently formal poet of his generation.
He generally wrote in metre and stanza and his models were the American old-formalists: Anthony Hecht, Richard Wilbur, James Merrill (he had little time for the New Formalist movement) with Louis MacNeice in there somewhere. His work aimed at lyrical perfection and got stronger with each book, a trend happily recognised by the success of his third collection, Conjure (2000), which won the Forward Prize and picked up several Books-of-the-Year recommendations.

Donaghy was born in America, grew up there and published a first collection, Slivers (1985), before moving to England in the mid-1980s. 'Machines', the first poem of his first English collection, Shibboleth (1988) displays his characteristic mode. His poetry is one of balance, finding intricate parallels: in the case of 'Machines' it is the harpsichord pavane by Purcell and 'the racer's twelve speed bike'. There are more parallels in 'More Machines' 'Compare / The pebble, the pearl, and the water drop'. In this he is reminiscent of the metaphysical poets and his concern with time echoes theirs.

His second book Errata (1993), is even more allusive and elaborate than the first. 'The Discovery and Loss of Perspective' is characteristic. The notes at the end of the book identify this poem as being about Uccello but to appreciate its subtlety fully you probably have to know the story already before you read the poem. Uccello was one of the pioneers of perspective and he is reputed to have shunned the marital bed to spend nights exploring the delights of the new technique of depiction:

'Her personal vanishing point,
She said, came when she leant
Against his study door
All warm and wet and whispered
"Paolo. Bed".

He only muttered,
Gazing down his grid, 'Oh,
What a lovely thing perspective is!'
She went to live
With cousins in Madrid.'

Donaghy sometimes used a Browningesque monologue style and he was often fictively inventive, as in 'The Palm', from Conjure, a mystery fantasy concocted around the idea that Django Reinhardt and Paul de Man were in the same Cannes hotel in 1942. 'Quease', also from that book, is a tour de force of blurred identity and could do for self-consciousness what Les Murray did for 'The Quality of Sprawl' 'Quease builds a portaloo about itself, / a lift that takes one passenger, then drops'.


Peter Forbes, 2002


Bibliography
2001
The May Anthologies: Poetry 2001
2000
Dances Learned Last Night: Poems 1975-1995
1999
Wallflowers: A Lecture on Poetry
1997
Penguin Modern Poets 11