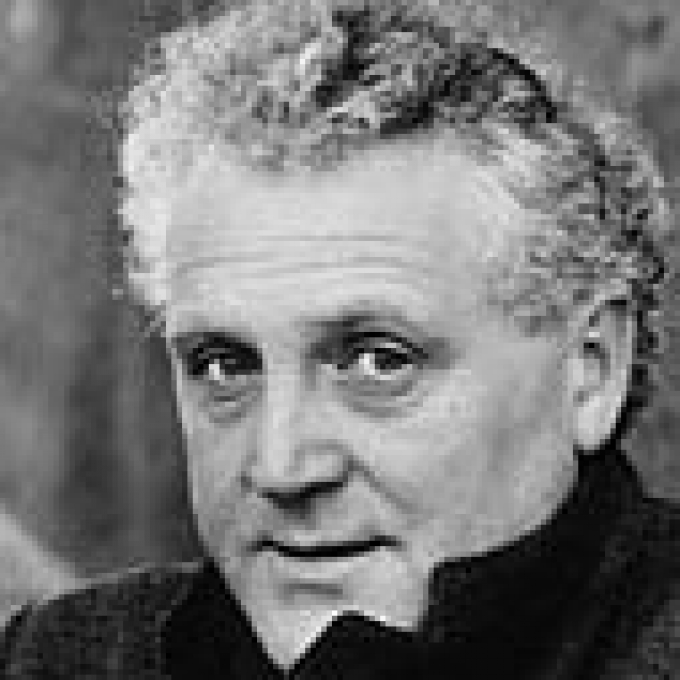 Michael Dibdin
Publishers:
Agents:
Biography
Crime novelist Michael Dibdin was born in Wolverhampton in the West Midlands on 21 March 1947 and was educated at schools in Scotland and Ireland. He read English at Sussex University and studied for an MA at the University of Alberta in Canada.
His first novel, The Last Sherlock Holmes Story, was published in 1978. Dibdin then spent four years in Italy teaching at the University of Perugia. Italy provided the social and political backdrop for his series of crime novels featuring Venetian policeman Aurelio Zen, the first of which, Ratking, was published in 1988. Other books in this series include Cabal (1992), Dead Lagoon (1994), Cosi Fan Tutte (1996), A Long Finish (1998) and Blood Rain (1999), in which Zen faces death at the hands of the Sicilian Mafia. And Then You Die (2002), the eighth book in the series, finds a contemplative Zen recuperating on the Tuscan coast waiting to travel to America to testify in an anti-Mafia trial. Medusa (2003), explores the murky history of post-war Italy. The last in the series, End Games, was published posthumously in 2007.
Dibdin's other novels include Dirty Tricks (1991), a story of greed and betrayal set in Thatcherite Britain; The Dying of the Light (1993), a parody of the traditional 'whodunit' set in a country hotel; Dark Spectre (1995), set in an American town gripped by a series of seemingly random murders; and Thanksgiving (2000), the story of a journalist's obsession with his recently dead American wife.
Having lived for a number of years in Oxford, England, Michael Dibdin moved to Seattle with his wife. He was a regular reviewer for various newspapers and journals including the Independent on Sunday. He was awarded a Crime Writers' Association Macallan Gold Dagger for Fiction in 1988 and the French Grand Prix de Littérature Policière in 1994. He edited The Picador Book of Crime Writing in 1993 and the Vintage Book of Classic Crime in 1997.
Michael Dibdin died in April 2007.
Critical perspective
In his article on Crime Writing in the Good Fiction Guide (2001), Michael Dibdin suggests that the genre can be thought of as 'a mixture consisting, in varying proportions, of … the Sensational, the Psychological, and the Cerebral'.
He singles out Poe, Wilkie Collins, and Conan Doyle, as originators of the atmospheric detective story, and Agatha Christie for the traditional 'whodunit, where the struggle between detective and criminal gives way to a clue-dropping contest between author and reader. Dibdin is not only a fine reviewer of current crime fiction, but also a skilled pasticheur of its classic forms: though an expatriate, he is himself undoubtedly Britain's most stylishly 'literary' crime writer. He has developed the genre to include an unusually rich mixture of psychological, cultural, and social-political sidelights, especially within his ongoing series of novels featuring the Italian police Inspector Aurelio Zen. Another aspect of Dibdin's quality is a conspicuous literary allusiveness, and the ingenious deployment of English poets within his own plots. Thus Robert Browning turns detective in A Rich Full Death (1986), and the prophetic books of William Blake lie behind a number of apparently random murders in his  America-based thriller, Dark Spectre (1995). 
Among Dibdin's confections are two highly enjoyable works of homage to past masters: The Dying of the Light (1993) parodies the Agatha Christie country hotel murder, and The Last Sherlock Holmes Story, his first book, published in 1978. The latter takes the form of a confessional manuscript written by Dr. Watson; Dibdin opens the locked trunk for us, fifty years after Watson's death, and the parodic action is pursued with great panache and affection. Sherlock Holmes has been called in to assist with the 'Jack the Ripper' investigation in 1888 after a series of grisly murders of prostitutes. There are many plot twists and surprises, before a splendidly perverse re-run of the climactic scene in which Holmes makes his exit at the Reichenbach Falls in Switzerland. Dibdin began to develop his darker side in contemporary psychological thrillers such as The Tryst (1989), set during Mrs. Thatcher's government, a gothic narrative involving mental illness, a mystery-within-a-mystery, and the violent activities of a gang of glue-sniffing squatters. A 'ghostly resemblance' to an old lover gets a woman psychiatrist obsessed by the case of a disturbed young man who has witnessed a murder. In parallel, we also have a mysterious tale told by an elderly recluse who had befriended the young man. The structure works well in conjuring up a genuinely unsettling vision of Britain, in random urban violence, social estrangement and weird hallucinations.
In Blood Rain (1999), Dibdin's world-weary detective Inspector Zen is on the trail of the Mafia, but diverts himself during a train journey with crime thrillers 'offering the prospect of a tightly organized guided tour through a theme park of reassuringly foreign unpleasantness'. Zen's own adventures offer us many of the same pleasures, though a great deal more literary refinement. Dibdin's years of teaching in Italy no doubt gave him the detailed cultural background for the series, which started with Ratking in 1988 and whose latest volume is Medusa (2003). In the books Zen encounters civic and police corruption and rivalries, bureaucracy, terrorism, political cover-ups, Mafia murders and kidnappings. These crimes all have their reasons, 'messages' attached to them, and are seen as stemming from unfinished political business in Italy in the post-war period, and especially since the 1970s. Zen is a civilized cynic, somewhat old-fashioned in his methods and attitudes, a loner who can take a detached view of Italian society. Thus he touches upon its traditional machismo and the changing roles of women, and current problems of illegal immigration and racism. Zen's investigations take him all over the country, and are often specifically themed for the armchair tourist. A Long Finish (1998), for example, is set within the wine-growing region of Piedmont.
Among the latter books in the series, Blood Rain is highly entertaining but with considerable emotional depth. In it, Zen has been posted to Sicily, after a decomposed body is found in a sealed railway carriage, believed to be that of the son of a local mob boss. He has to deal not only the Mafia's internal family feuding, and departmental machinations within the local police force, but also with some sinister government operatives. A subplot involves Carla, a computer expert who claims to be Zen's daughter, and her involvement with a prominent woman judge. There are excellent set piece scenes including a shoot-out in a museum; and a comical episode when Zen's own arrest is prevented by a crowd of drunken English football fans on a ferry. Zen's fatalism and endurance is tested to the limit when he has to seek out Mafia families, but he comes to understand their codes of honour and revenge. Medusa again opens with the discovery of a corpse, though one from thirty years ago, eventually identified as a young soldier who had belonged to a clandestine fascist organization codenamed Operation Medusa. Zen's investigations into the case threaten the interests of surviving former fascists, some now in high places. Departmental wrangling between the Defence and Interior ministries also complicates matters for Zen. We hear the revealing interior monologue of a secret serviceman disgusted by official hypocrisy and social decadence. Alongside all this plotting goes Dibdin's brilliant central metaphor within the title, involving as it does sexual revelations and a woman's 'unfakeable, petrifying look'.
Dibdin's USA-based thrillers play on our darkest fears, with a fine eye for American popular culture and police homicide procedures, as in the sinister Dark Spectre (1995). Seattle detective Kristine Kjarstad has to piece together links between a series of nationwide shotgun murders. The plot switches between the investigation and the past lives of ex-hippies who have formed a survivalist sect on a remote island. Thanksgiving (2000) is a short but harrowing tale with suggestions of the supernatural. Anthony, a British journalist, is grieving for his dead American wife, and driven to find out about more about her. In a brilliantly menacing opening scene, he visits her first husband who runs an isolated gas station in the Nevada desert. A grim contest of wills develops between them, and Anthony produces a gun. The narrative involves as much mental processes as crime-related tension, while he finds out what really happened and undergoes a healing process. Its format is unconventional but demonstrates again Dibdin's mastery of those essential crime ingredients: the sensational, the psychological, and the cerebral.
Dr Jules Smith, 2003
Bibliography
1997
The Vintage Book of Classic Crime
1993
The Picador Book of Crime Writing
1993
The Dying of the Light
1978
The Last Sherlock Holmes Story