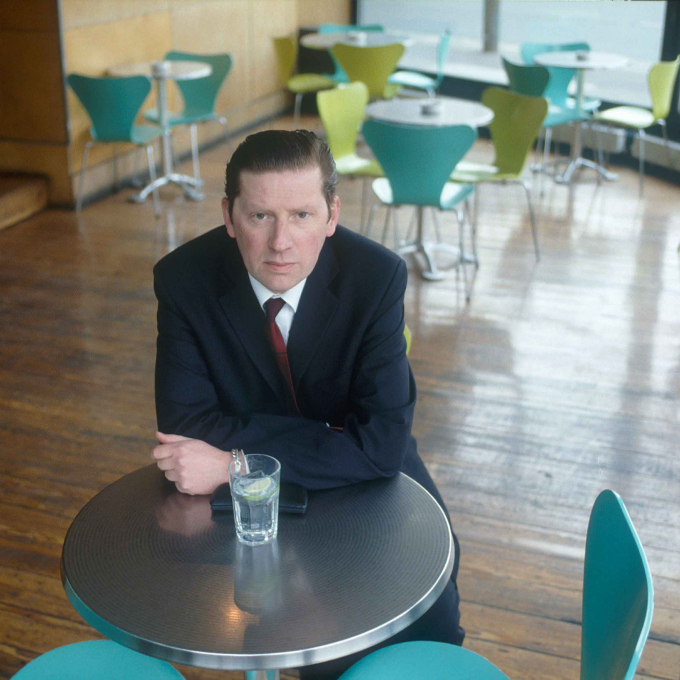 Michael Bracewell
Publishers:
Agents:
Biography
Writer, novelist and cultural commentator Michael Bracewell was born in London in 1958. Educated at the University of Nottingham, he has worked for the British Council in London.
His first novel, The Crypto-Amnesia Club, was published in 1988. It was followed by Divine Concepts of Physical Beauty (1989), The Conclave (1992) and Saint Rachel (1995). His most recent novel, Perfect Tense (2001), explores the minutiae of office life. His non-fiction includes a cultural history of England, England Is Mine: Pop Life in Albion From Wilde to Goldie (1997) and his writing is included in The Faber Book of Pop (1995) and The Penguin Book of Twentieth-Century Fashion Writing (1999). He writes about contemporary art for Frieze and has also written exhibition catalogues for contemporary artists including Sam Taylor-Wood, Ian Davenport and Gilbert & George. He has written and presented two documentaries for BBC television, a profile of Oscar Wilde and a film about architectural historian Nikolaus Pevsner's guide to Surrey. Michael Bracewell has written a non-fiction portrait of the last decade of the 20th century, entitled The Nineties: When Surface was Depth in 2002, and several books about Roxy Music, the latest being Roxy: The Band That Invented an Era (2008).
Critical perspective
Critic, novelist and cultural voyeur, Michael Bracewell is a sort of non-celebrity Will Self.
He shares with his more famous contemporary a vision of the world and a great breadth of reference, fuelled by an arresting, multi-faceted intelligence. He is impassioned, yet cold to the touch; deeply mocking, yet incredibly serious. His fiction takes metropolitan alienation as its theme. His characters are forced to examine themselves and the lives they lead, or else they face the prospect of falling under the oncoming wheels, their spirit-sustaining pills scattered to the wind.
Bracewell's self-absorbed characters display a listless, restless, melancholic dissatisfaction with contemporary life. The unnamed narrator of Perfect Tense (2001) escapes the tired, grey inanities of his office and reinvents himself for a day of wandering as an urban anthropologist; in The Conclave (1992) Martin Knight is, in essence, absolutely ordinary, yet he desires nothing more than to be extraordinary; John White in Saint Rachel (1995) becomes reliant on a cocktail of medications and the sympathy of those around him, after suffering a breakdown following the failure of his marriage. But whilst this canvas, the neuroses of middle-class England, is one which is particularly popular for contemporary novelists, what marks Bracewell's fiction out is the ever present sense of the strange; he paints with the oddest of brushes, with unexpected dabs of unusual colour which move him far from the conventional concerns of Islington and Hampstead. To an extent, Bracewell is to Middle England what David Lynch is to Middle America - his is a noticeably eloquent voice disguised by a surreal touch and a poetic sensibility. In Bracewell there is always an attempt to locate some kind of spiritual purpose, not so easy in a world that has lost God and found 24-hour rolling news, that lauds fame whilst ignoring talent.
Bracewell's first work, a novella, The Crypto-Amnesia Club, was published in 1988. If Satre's Nausea were to mate with Jay McInnery's Bright Lights Big City, they would probably create just such a book. The tale of Merril, a lost soul who manages a fashionable club yet seems to feel nothing but boredom or loathing for everything it represents and everyone in it, is more concerned with his own ailing self and the failure of love: 'There are some men who go way over the agreed limit that fortune has somehow imposed upon their account. I am such a man …I have become one of London's overdrawn'. There are moments in The Crypto-Amnesia Club when literal sense is subordinate to the feel of the language, when the wash of the words makes its own meanings. At one point when Meril's ex-lover comes to see him he says, 'I knew that somewhere in the blue darkness of the office the flowers had shuddered'. At its best, The Crypto-Amnesiac Club captures the bleak, crumbling rush of the meandering Metropolitan mind. Bracewell's concern is with the man outside of his time, unable or unwilling to join in.
In Missing Margate (1988), another novella, Max de Winter, the most famous architect in the country, is hounded by Designate, a new style magazine that wants to do a feature on him. (By the way, Max's wife is called Rebecca. They have a country estate called New Manderlay. The names reveal the kind of arch humour that defines Bracewell.) Max is such a success that he is now either desperate not to be, or incapable of knowing what to do with it, depending on how we wish to read it. It is only by reclaiming his creations, the offices and towers with which he has resculpted the London skyline, that Max will be at peace. So he makes the decision to destroy his work, becoming in the process a very peculiar kind of urban terrorist.
Bracewell's first novel, Divine Concepts of Physical Beauty (1989), is the most beguiling piece of work he has yet produced. Its exquisite, lyrically knowing and often very funny narration is reminiscent of that of John Hurt in Lars Von Trier's masterpiece, Dogville. It also shares with that picture a fable-like quality. Miles Harrier is wealthy, handsome, of good, upper class stock and loved by three women. We follow him and those who love him, from adolescence to the small triumphs and pressing doubts of adulthood. The novel is about the failure of youthful dreams; it explores our ties to one another, how real they are, how vital, how self-serving. Bracewell examines desire and attacks the obsessive regard for the superficial, and he takes great pleasure in doing so. The chief delight of Divine Concepts of Physical Beauty is to be found not in character or plot, but in the very manner in which it is told - in its wicked asides and judgements. Bracewell also has a considerable reputation as a critic, his cultural studies having been very well-received. England Is Mine: Pop Life in Albion from Wilde to Goldie (1997), is a collection of inspired essays on pop. Whatever we may wish that word to denote - pop art, popular culture, pop music, the popular - Bracewell seems to include all of these meanings. His thesis is that nostalgia is the very fulcrum of the English national and cultural psyche: nostalgia for some kind of lost 'idealised past' - an Arcadian wonderworld. He then sets about finding examples of this wistful pastoral backward gazing anywhere and everywhere, from Oscar Wilde to Enid Blyton. Anyone with even so much as a passing interest in the social and historical analyses of music will find his musings on everything from The Mods to The Cure particularly gripping. Picking up the paperback edition of The Nineties: When Surface was Depth (2002), the reader will be struck by the praise its writer has received: 'The poet laureate of late capitalism' suggests Jonathan Coe; '[his prose] shimmers with metaphysical warmth', Stephen Fry informs us. Morrissey, for whom Bracewell has written sleeve notes, goes much further, describing the author as 'the most adroitly gifted writer of his generation'. Even if we allow for critical bluster, it would be churlish to deny Bracewell's immense talent. His tale of how 'slippery' The Nineties is, is an exuberant display of cultural awareness and reveals Bracewell's natural gift for analysis. This book is a collection of Bracewell's writings from the period, linked together by a series of odd, elliptical, almost hallucinatory, bridging sections. It is worth reading for the passionate authority Bracewell brings to the things he loves. The Nineties works best when Bracewell has music or the avant-garde in art as his subject; it is then that the book truly begins to breathe.
Garan Holcombe, 2006
Bibliography
2015
Michael Craig-Martin at Chatsworth House
2012
The Space Between, Selected Writings on Art
2012
Richard Hamilton: The Late Works
2008
Roxy: The Band That Invented an Era
2008
It is Not Only Rock'n Roll Baby!
2007
The Secret Public: Last Days of The British Underground 1978 -1988
2005
Roxy Music: Bryan Ferry, Brian Eno, Art, Ideas and Fashion
2002
The Nineties: When Surface was Depth
1999
The Penguin Book of Twentieth-Century Fashion Writing
1997
England Is Mine: Pop Life in Albion from Wilde to Goldie
1995
The Faber Book of Pop
1989
Divine Concepts of Physical Beauty
1988
The Crypto-Amnesia Club