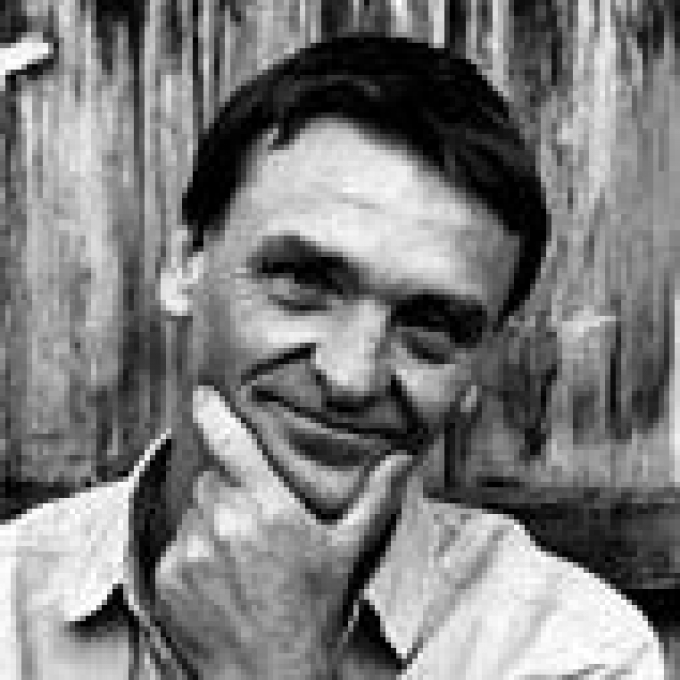 Melvin Burgess
Publishers:
Biography
Writer of acclaimed and often controversial children's fiction, Melvin Burgess was born on 25 April 1954 in Twickenham, Middlesex.
He grew up in Ilfield, near Crawley in Sussex, and moved to Reading, Berkshire at the age of twelve. After leaving school with two A-Levels in Biology and English, he enrolled on a six-month journalism course. He moved to Bristol at the age of 21, and began writing, between periods of work and unemployment. He continued writing after he moved to London in 1983, experimenting with short stories, radio plays and children's fiction. His first published book, The Cry of the Wolf (1990), was shortlisted for the Carnegie Medal.It was for his controversial teenage novel, Junk (1996) that he gained wider recognition. Winner of the Carnegie Medal and the Guardian Children's Fiction Prize, it is an honest and disturbing account of teenage homelessness and heroin addiction on the streets of Bristol, and has been adapted for television. In 2007, it was shortlisted for the Carnegie of Carnegies. Bloodtide (1999) was joint winner of the Lancashire County Library Children's Book of the Year Award. His comedy Lady: My Life as a Bitch (2001), also received a great deal of publicity for its frank exploration of the sexual behaviour of a teenage girl. Also in 2001, his novelisation of the film Billy Elliot was published, based on Lee Hall's screenplay.
His controversial teenage novel, Doing It, was published in 2003 and won the LA Times Book Prize for Young Adult Literature in 2004, and Sara's Face in 2006. His latest books are Kill All Enemies (2011), The Hit (2013), e-book Krispy Whispers (2013) and Hunger (2014).
Melvin Burgess lives in Yorkshire..
Critical perspective
Melvin Burgess is one of today's most controversial writers for young people.
Often described as the 'godfather' of Young Adult fiction in Britain, Burgess has won various prestigious awards, including the Carnegie medal for Junk (1996), but many of his books have been met with as much outrage as success. He has written about a diverse range of subjects, including heroin addiction, teenage sex, Alzheimer's and cosmetic surgery, and occasionally his work veers into fantasy. He also wrote the novelisation of the film Billy Elliot (2001).
One of Burgess' strongest qualities is his ability to avoid patronising his teenage readers - as he makes clear in his article in The Guardian; 'Then, thank God, we grew up' (27 May 2006). He vividly remembers his own adolescence and therefore identifies with teenagers, but also appreciates how unpleasant most of us are during this stage of our lives: 'Looking back at myself, I'd have to say I was a pain. I was rude …. I had a rampaging ego …. What about you? You were a teenager once. Can you remember what it was like? .... Admit it. You were a twat, too.' Burgess' article appeals to adults to draw on their own memories in order to understand what teenagers are experiencing, and to 'cut a bit of slack to people who are on a steep learning curve'. As a father himself, he is by no means naïve about the challenges teenagers present, but reminds us that 'Teenage qualities are really rather splendid'.
This empathy with teenagers pervades all Burgess' novels, creating multi-layered characters. His first novel, The Cry of the Wolf, was published in 1990, but it was the publication of Junk in 1996 that brought Burgess both critical acclaim and extensive controversy. Junk tells the story of Gemma and her boyfriend, Tar, who run away from home and find themselves absorbed into a world of heroin and prostitution. Critics were outraged, but Burgess' skill is to understand without condoning, and this applies to adolescent experience in general - Junk is about far more than drug-taking. The novel, like Burgess' work as a whole, demonstrates the way in which he shows acute sensitivity towards teenage feelings and experiences without fully endorsing or indulging the adolescent point of view.
In Junk, this balance is achieved through the narrative technique: each chapter is told from the point of view of a different character, moving back and forth between Gemma, Tar and the various people who become part of their lives. Burgess moves smoothly from one viewpoint to another without any disruption to the story; the result is an enriched and complex narrative which gives increased depth and insight into each character, particularly Gemma and Tar. In particular, this technique prevents over-identification with any one character or viewpoint; instead, the reader must continually step back and consider that there is always more than one way of looking at a situation, and that no single perspective is more valid than any other. This contrasts strongly with Gemma's self-absorbed view. As a result, Burgess subtly, but clearly, emphasises adolescent egotism while remaining sympathetic and entirely unpatronising towards his central character and allowing her to mature and develop in a very convincing way. Indeed, the strong-minded qualities which make Gemma a 'difficult' teenager are the same qualities that save her in the end.
Burgess has also written two (now notorious) novels which focus explicitly on teenage sex. Lady: My Life As A Bitch (2001) is about Sandra, who has had 10 sexual partners by the age of 17, and then finds herself transformed into a dog and able to experience complete sexual freedom; while Doing It (2003) tells the tale, in crude detail, of the sexual exploits of three teenage boys, focusing particularly on the lewd conversations the boys have with each other. Both these novels sparked intense debates regarding the nature of young adult fiction, and there have been calls for 'Parental Guidance' labels. Burgess' critics often feel that he is exploiting taboo subjects gratuitously but, as with Junk, he is exploring rather than condoning his characters' behaviour (though he doesn't condemn either, which is what causes controversy).
Burgess' harshest critic has been fellow writer Anne Fine, who launched a stinging attack on Doing It (during her time as Children's Laureate): 'Filth, whichever way you look at it' (The Guardian, 29 March 2003). Fine's criticism is not centred on the book's sexually explicit content per se, but rather at the way in which the three main characters express a continually derogatory view of girls, in a manner which 'demeans both young women and young men'. Fine cites sections of the book, such as ' "tits and minge are actually very important things to me in a girlfriend" ', and she feels that young girls 'will be begging their parents to send them to single-sex schools. Reading this will put many off dating for years'.
The book was nevertheless a success, and many critics and readers defended it and felt that Fine took certain sections out of context. However, even those who generally hold Burgess in high regard have sometimes expressed the view that Doing It went too far, such as Amanda Craig: 'Capable of wild originality in novels such as Lady: My Life As A Bitch, [Burgess] also makes gross errors of taste, such as Doing It …' (The Times, 9 June 2006).
Burgess' 2006 novel, Sara's Face, is another example of 'wild originality'. Sara is obsessed with fame, and suffers from body dysmorphia. She meets Jonathan Heat, a Michael Jackson-type rock star who has destroyed his face with continual cosmetic surgery and now wears a mask. He invites her to live with him, offering to groom her for stardom, but his intentions are sinister: Sara bears an uncanny resemblance to Heat in his youth, and he plots to 'steal' her face so that he can rebuild his own.
The storyline seems bizarre, but Burgess' sharp storytelling skills and psychological insight create a novel which is both a sinister thriller and a shrewd satire on contemporary culture. The combination of thriller and satire seems deliberate: Burgess shocks his readers into realising how horrific our society's obsession with body image and applause-seeking has become. The novel thus makes the implausible seem plausible, particularly by emphasising that it is relatively easy to lose sight of reality and one's own sense of self. Sara is a fantasist, even before she is befriended by a rock star, and once she enters Heat's celebrity world, reality and fantasy blur in a disturbing and chilling manner.
Burgess' sympathetic approach reveals the vulnerability of each character: both Heat and Sara, because of their insecure need to be adored and applauded, open themselves up to extreme manipulation, while simultaneously manipulating others. Sara is in danger of losing her face, but this can also be seen as a metaphor for the way in which individuals without a strong sense of inner self risk having their minds and identities colonised, both by other individuals and society itself. 'Moulding' is thus happening on many levels.
Burgess succeeds in exploring issues common to every teenager, even within stories set in extreme circumstances. His aim is to avoid hypocrisy by tackling controversial subjects directly and authentically: 'My books are about important, exciting issues. I look for an imaginative, adventurous way of writing about them that isn't preachy' (The Manchester Evening News, 28 June 2001).
Elizabeth O'Reilly, 2007
Bibliography
2013
Krispy Whispers Vol. 1 & Vol. 2 - Stories to snack on
2001
Lady: My Life as a Bitch
2000
The Ghost Behind the Wall
1993
The Baby and Fly Pie
Awards
2007
Carnegie of Carnegies
2002
Lancashire County Library Children's Book of the Year Award
2001
Lancashire County Library Children's Book of the Year Award
1997
Guardian Children's Fiction Prize
Author statement
'I think that writing for children is blossoming in all sorts of directions at the moment, and it's a very exciting area to be involved in. My work for teenagers comes about because I feel there is a great, big hypocritical gap between the kinds of media they are officially supposed to have access to, and what they actually do have access to, which means that in your teen years, you can hear or see almost anything, so long as you poach, steal or eavesdrop it, but very little that is real is addressed directly to you. I want to address people directly.'