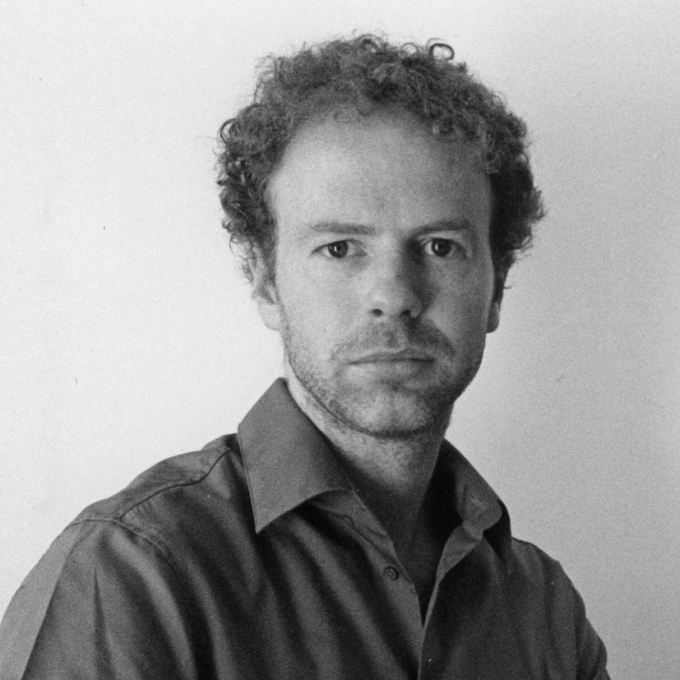 Matthew Hollis
Publishers:
Biography
Matthew Hollis was born in 1971 in Norwich, and studied at the universities of Edinburgh and York.
He published a pamphlet, The Boy on the Edge of Happiness (1996), then went on to win an Eric Gregory Award in 1999. His first collection of poems, Ground Water (2004), is a Poetry Book Society Recommendation, and was shortlisted for the 2004 Guardian First Book Award and the Whitbread Poetry Award. He also edited 101 Poems Against War (2003) with Paul Keegan, and Strong Words: Modern Poets on Modern Poetry (2000) with W. N. Herbert.
In 2001 he took part in the Arts Council 'First Lines' UK poetry tour, and was selected by the British Council to participate in 'Write On!' (Croatia) and 'Converging Lines' (Hungary) in 2004. He is a tutor for the Poetry School in London and has taught creative writing in schools and universities.
Matthew Hollis lives in London where he works as an editor at Faber and Faber. In 2011 he edited the Selected Poems of Edward Thomas and wrote the biography, Now All Roads Lead to France: The Last Years of Edward Thomas, winner of the 2011 H. W. Fisher Best First Biography Prize and the 2011 Costa Biography Award.
Critical perspective
Matthew Hollis's emotional poem, 'Sandwriting', observes that 'The landscape that matters we carry within us, / like a blueprint for water – an endless / flow of all things to each other'.
Typical of his much-acclaimed collection, Ground Water (2004), it develops a narrative of love and loss through liquid imagery: a trek to the shoreline, a Scottish fishing tragedy, and a bottle of malt whisky downed to blur the end of a love affair. The book, which reputedly took 12 years to write, is indeed not only drenched with emotion but with water. Through its pages we follow the doomed progress of two relationships: one with a woman, the other with his terminally ill father. It perfectly expresses what has been called, in the Poetry Book Society Bulletin, Hollis's 'sweetly melancholic view of the world'.
He is one of a new generation of recently emergent poets, which includes his friend Antony Dunn, with whom he toured Croatia for the British Council during March 2004. Hollis has actually been active on the British literary scene for a number of years, firstly with small presses in Scotland as founder of ibid in 1993, then moving into mainstream publishing to work for Faber and Faber in London. In the latter capacity, he co-edited the anthology, 101 Poems Against War (2003), which combines an international sweep of authors with numerous telling juxtapositions between them. Wilfred Owen's famous 'Dulce et Decorum Est', for example, appears opposite Paul Durcan's tersely bitter 'Ireland 1972', and Auden's 'September 1st, 1939' is followed by Isaac Rosenberg's much less well-known 'August 1914'. The book, no doubt occasioned by the imminence of the second Iraq conflict, includes not only satirical protests such as Harold Pinter's 'American Football' but also a number of Arabic poets in translation such as Mahmoud Darwish and Saadi Youssef.
Hollis has an international perspective as well as a strong critical sense. His own poems show some influences from American poetry, as in 'The River Drivers', describing log rolling in Maine, and when asked by the PBS to recommend books, he chose Robert Lowell, Wallace Stevens and Elizabeth Bishop volumes. There is a strong American representation among the statements he gathered in another co-edited publication, Strong Words: Modern Poets on Modern Poetry (2000). This consists of poetic manifestos, some by the dead greats such as Yeats, Pound, Eliot, Graves, Auden and Hughes, but also, more vitally, 30 commissioned statements by contemporary poets. His and W.N. Herbert's own essay, 'Writing into the Dark', focuses on the medium of poetry, placing it in the contemporary context of the mass media and educational uses. It attempts 'to chart a flow of transgression from poet to poet' and to 'read across borders'. It finds the concept of 'British' poetry problematic. 'We want to suggest that there is … not a disparate state that is somehow 'British' poetry … but something more open-ended still'.
When introducing Ground Water, Hollis has preferred to speak in general terms, perhaps because of its personally painful subjects. He made a significant analogy, however, stating that for him, writing poetry is an act involving both love and risk, describing it as 'a kind of leaving of notes for another to find, and a willingness to have them fall into the wrong hands'. He went on: 'I can only hope that they might resonate in some unexpected way for the reader'. He is by no means wholly a serious elegiac writer. Two poems in his first pamphlet, The Boy On the Edge of Happiness (1996), take a jauntily satirical view of romance and infidelity. 'Cat's Lives' is an elegantly done short piece that opens with a girlfriend saying 'I'm just stepping out to get the cat in'. She returns, after spending a week 'on the back of someone else's motorbike', and it concludes with a sly innuendo: 'I have a cat now. It comes in, it goes out'.  'Clara' gives us the voice of Clara Schumann, addressing her dead composer husband Robert while playing the piano. 'I could find / loneliness / in mid performance', she claims, or 'in a Largo, when I could be running / my fingers along your back: these ivories your bones'. Nevertheless, 'your friend, Johannes, has moved in'.
Ground Water was short-listed for several major awards; its 31 poems of love and elegy are remarkable for their controlled emotion. Predominant are images of water in all its forms, especially as rain and flood, invariably prefiguring loss. In 'The Small Rain Down Can Rain', a holiday with a girlfriend in Ireland is interrupted by news of his father's death: 'the sea clouds came inland / with darkened sails, sacks of rain'. It continues to discourse: 'we barely note / its passage through the fibres and pores / until suddenly it's overcoming'. The motif of water appears throughout, unifying its themes. We read elsewhere, 'the lines of a lifetime gather like water'; in places 'these streams are a torrent' and in others 'a careful shallow, a rock pool / still as a mirror'. Some other moods float through the book at times, as with joking instructions for walking on water, 'if your timing is exact, / your footfall strict' ('Isostasy'). 'The Orchard Underwater' is one of the stand-out poems, in which the recollection of fishing with his father becomes an act defining the nature of memory and the past. It recalls the cove in which a minke whale beached, and 'a raft of apples' that came 'bobbing round the bay'. The repeated phrase, 'as if', connects up a rhetorical flow which is 'like time given back' and offered over again; 'as if all the words they failed to say / were spilled out on the quay and claimed'. The vision ends with the eerie sound of a church bell, 'moving in the swell, / calling the waters to prayer'.
A final section of poems memorialize the final months of his father's life, during a summer when 'the rainfall was biblical'. Some, like 'Passing Place', describe journeys they made together at this time. The most conspicuously clever is 'The Stoneman', which ingeniously employs the printing terms known to his father during a working life as a printer, while at the same time describing his decline due to brain disease: 'you've talked this way since March - / raffling for nouns … / your galley of the swapped-around'. There is, however, an unmistakable emotional integrity. The final poem in the book has a wonderful phrase for the past as 'not behind us' but 'a curve away'. It ends aptly enough after 'a night-pour', finding in the garden 'cobwebs of water / a saucer of rain'. A clear emotional trajectory is apparent throughout, measuring emotion by weather and landscape. Hollis's poems are full of feeling and carefully constructed; they bear re-reading, and indicate a significant career ahead.
Dr Jules Smith, 2005
Bibliography
2011
Selected Poems of Edward Thomas
2011
Now All Roads Lead to France: The Last Years of Edward Thomas
2003
101 Poems Against War
2000
Strong Words: Modern Poets on Modern Poetry
1996
The Boy on the Edge of Happiness