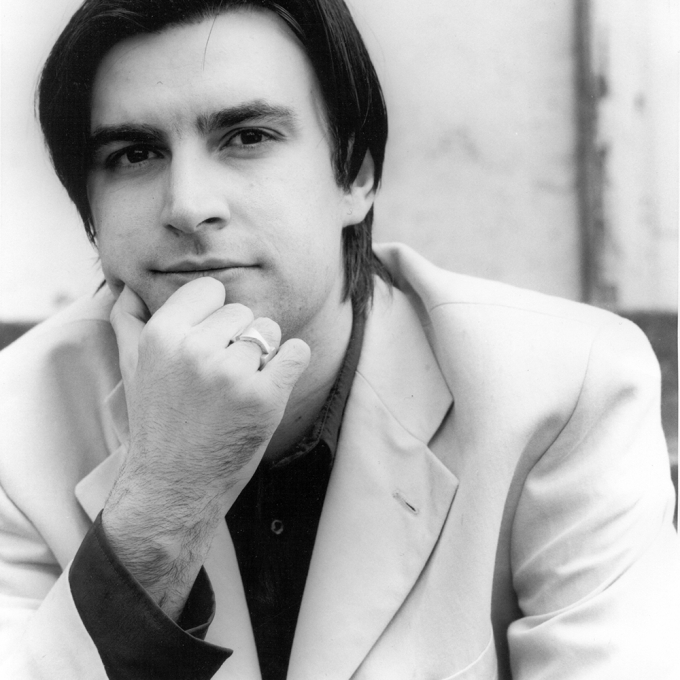 Matt Thorne
Publishers:
Agents:
Biography
Matt Thorne was born in 1974, and grew up in Bristol.
He studied at Cambridge University and is the author of 6 novels: Tourist (1998), set in Weston-super-Mare; Eight Minutes Idle (1999), written from his experiences of working in a call centre and winner of the 2000 Encore Award; Dreaming of Strangers (2000); Pictures of You (2001); Child Star (2003); and Cherry (2004).
He is also a book reviewer for national newspapers, including the Independent on Sunday, and writes screenplays and radio drama. He has published a series of books for young adults (39 Castles) about a group of children in a futuristic England which resembles medieval England, the latest in the series being The White Castle (2005).
In 2000, he founded 'The New Puritans', a group who pledge to bring simplicity and relevance back to contemporary British fiction, and edited with Nicholas Blincoe an anthology of fiction entitled All Hail the New Puritans (2000).
Critical perspective
Matt Thorne was only 23 when his first novel, Tourist (1998) was published amid much excitement in the literary world about this new young author.
Set in Weston-Super-Mare, Tourist is a poignant exploration of the depressing bleakness and boredom of life in a seaside town, and the corresponding desire for excitement and adventure. As such, it has been compared with Wish You Were Here and Rita, Sue and Bob Too. It is told in the first-person narrative of the protagonist, Sarah Patton, who longs for an escape from her dull life. Sarah has two lovers and Thorne depicts her love life, along with her other experiences, in a style which has now become his trademark. His prose is simple and matter-of-fact, yet also candid, direct and witty: 
'I used to feel proud of my body. The first time I had sex with Paul I couldn't believe my generosity, and took his tears as an acknowledgement of my charity. Since then, I've slowly lost faith in the value of my thin limbs and neat waist, and my muscles hold onto Paul when he is inside me instead of nonchalantly tolerating the intrusion.' (Tourist)
Just a year later, in 1999, Thorne published his second novel, Eight Minutes Idle. It is a semi-autobiographical work about the experiences of Dan, who has the stressful job of working in a call centre. Though the setting is very different to that of Tourist, Thorne began to set a pattern of exploring the lives of young 20-somethings and 30-somethings who are somewhat lost and unsure of what direction they want their lives to take. This second novel is a humorous depiction of contemporary culture, particularly the blurring of boundaries between work and life - this is taken to the extreme when circumstances force Dan to move into the office. Eight Minutes Idle was highly acclaimed, winning the 2000 Encore Award and establishing Thorne's reputation as more than just a 'one hit wonder'. It is still often regarded as one of Thorne's best works.
Dreaming of Strangers, a romantic comedy with a film theme, followed in 2000. Chris, a film critic who has become interested in romantic comedies, begins a relationship with Becca, who is also a film buff. Like many of Thorne's novels, Dreaming of Strangers explores the tension between idealistic expectations and real experience, often questioning our sense of what is 'real'. Chris and Becca cannot separate their lives from their passion for cinema: they both believe that 'All life is a film' and relate all their experiences to film scenes. The novel is therefore littered with references to 1980s teen films, which will appeal to film-goers who grew up in this era, but may bore readers who are older or younger, or not interested in film.
Dreaming of Strangers received mixed reviews, with many critics and readers feeling somewhat disappointed with the novel's lighter tone, in contrast to the edginess and poignancy of the first two books. With the exception of Child Star (2003), discussed below, most of Thorne's later works have not received the same level of acclaim as Tourist and Eight Minutes Idle.
Pictures of You (2001) has been compared with the work of Will Self, with its setting in the London media world. Again it explores the life of a 30-something protagonist, Martin, who searches for meaning amidst a world of office politics, media parties and coke binges, and adulterous sexual encounters. Pictures of You was marketed with a pink cover with a picture of handcuffs on a bed, giving readers the impression of a 'chick-lit' novel. However, although it is not his strongest work, it has more substance than the cover implies. The characters are not depicted with any great depth, but the novel abounds with Thorne's usual dry wit, understated prose style and satirical take on modern life.
Thorne returned to top form with Child Star (2003). It explores the contemporary craze that is reality television: the ultimate blurring of boundaries between real life and constructed images and fantasy, and the vehicle for 'everyman' to gain 15 minutes of fame and attain a celebrity image. Child Star begins in a similar vein to the previous two novels - Gerald Wedmore is in his mid-twenties, working as a language teacher, partying with his mates and finding life rather empty of meaning. However, we then discover that Gerald has an interesting past as a child star on a reality show which asked its young stars to act out their adolescent traumas for television. The novel is therefore Gerald's memoir of his experiences and, crucially, the difficulties of readjusting to ordinary life after a brief stint of fame that never really went anywhere. Child Star explores the many layers of self-identity and the disturbing nature of celebrity culture through a multi-layered and sympathetic protagonist. As such, it has more depth and complexity than Dreaming of Strangers and Pictures of You, and marks a return to the sharp edginess of Thorne's first two novels.
Cherry (2004) was longlisted for the Booker Prize for Fiction, though some critics expressed surprise at this (see particularly Patrick Ness's review in The Telegraph, 19 September 2004). In this novel, Thorne again explores the pursuit of perfection and excitement, and the tension between idealism and reality. Steve Ellis is a 33-year-old teacher who has been single and celibate for 12 years. An encounter with an old man in a pub leads to Steve filling out a questionnaire detailing his requirements for his perfect woman, even down to her name - Cherry. He assumes it is all a joke, but the novel veers into science-fiction and fantasy when Cherry materialises and soon becomes Steve's perfect partner and lover. However, as Cherry begins to show signs of serious ill health, Steve is instructed to follow a morally disturbing path in order to save her. Thorne thus explores the lengths Steve will go to, and the moral degeneration he undergoes, in order to keep hold of his fantasy life.
In 2000, Thorne founded a controversial new literary movement, 'The New Puritans', in which he called for a more straightforward style of fiction, with the emphasis on textual simplicity and narrative. The movement's manifesto includes a rejection of various literary techniques such as authorial asides and flashbacks - critics have therefore been quick to point out that Thorne's subsequent novels have (perhaps inevitably) broken some of his own rules. Nonetheless he has been fairly consistent in his down-to-earth and understated prose style. The founding of the New Puritans coincided with the publication of an anthology, All Hail the New Puritans (2000), jointly edited by Thorne and Nicholas Blincoe, which includes stories by Toby Litt, Alex Garland, Anna Davis and Candida Clark (many of which do not fully adhere to the New Puritans' manifesto).
Thorne has recently turned his attention to writing a series of children's books entitled 39 Castles. The series includes Greengrove Castle (2004) and The White Castle (2005). At first glance they appear to be historical novels, but the setting is actually a futuristic England which resembles the past. In this futuristic setting, England has collapsed - all that remains is 39 castles, each of which houses a community of people who live an insular existence and know nothing of life in other castles. Each novel follows the adventures of a group of explorers who venture out to the other castles, and discover a variety of different communities, lifestyles and values.
Elizabeth O'Reilly, 2008  
Bibliography
2005
Croatian Nights: A Festival of Alternative Literature
2000
Dreaming of Strangers
2000
All Hail the New Puritans