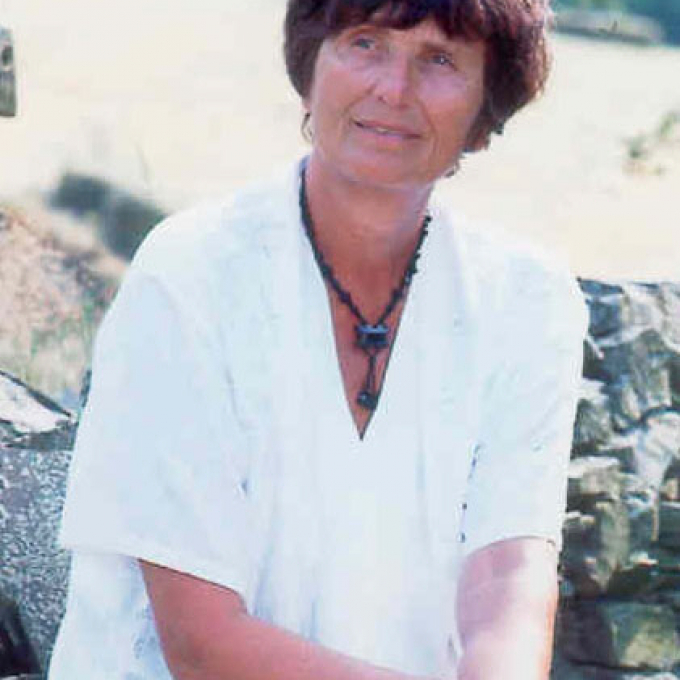 Margaret Forster
Publishers:
Agents:
Biography
Biographer and novelist Margaret Forster was born in Carlisle on 25 May 1938. Educated at Somerville College, Oxford, where she read History, she worked as a teacher in Islington, north London, between 1961 and 1963.
She was a member of the BBC Advisory Committee on the Social Effects of Television (1975-7), and of the Arts Council Literary Panel (1978-81). A contributor to various newspapers and journals, and a regular broadcaster for the BBC, she was chief non-fiction reviewer for the London Evening Standard (1977-80).
She has written over 20 books, including the novels Georgy Girl (1965, filmed in 1966 with a screenplay by Margaret Forster and Peter Nichols), The Seduction of Mrs Pendlebury (1974), Private Papers (1986), The Memory Box (1999) and Is There Anything You Want? (2005). She is also the author of biographies of Elizabeth Barrett Browning (winner of the Heinemann Award), Bonnie Prince Charlie and Daphne du Maurier (winner of the Fawcett Society Book Prize) and wrote the 'autobiography' of William Makepeace Thackeray.
She wrote about her mother and grandmother in Hidden Lives, a memoir published in 1995, and the follow up volume, Precious Lives (1998), was awarded the J. R. Ackerley Prize. Her book, Good Wives?: Mary, Fanny, Jennie & Me 1845-2001, explores the idea of the 'good wife' through the marriages of Mary Moffatt, wife of the explorer and missionary David Livingstone; Fanny Stevenson, wife of the writer Robert Louis Stevenson; and Jennie Lee, wife of the politician Aneurin Bevan, as well as a politician in her own right; alongside Forster's own marriage to the writer Hunter Davies. It was recently read on BBC Radio 4's 'Womans Hour'. Diary of an Ordinary Woman: A Novel (2003), is the "edited" journal of Millicent King, whose diary entries span the public and private tragedies and triumphs of the last century.
Margaret Forster lives in London and the Lake District with her husband, the writer and broadcaster Hunter Davies. Her most recent novels are Over (2007), Isa & May (2010) and The Unknown Bridesmaid (2013).
Critical perspective
Margaret Forster's first novel Georgy Girl was published in 1965, and was subsequently made into a successful film starring Lynn Redgrave and Charlotte Rampling.
Since then Margaret Forster has published many novels, as well as a number of biographies, which have included accounts of her own family, of Charles Edward Stuart, of Elizabeth Barrett Browning and of Daphne du Maurier.
The distinctive features of Forster's work include her ability to integrate factual details into a fictional setting, and her ability to create a fictional narrative within a factual one. Her historian's eye for detail, and especially for the domestic detail of women's lives, is evident in both her fiction and her non-fiction. The lives of women, the obligations that families place on women, and the pressures of domestic servitude that women have suffered over the centuries, both in paid service and as wives and mothers, are at the centre of much of Forster's writing.
Hidden Lives (1995) is Forster's biography of three generations of working class women (her grandmother, her mother and herself) in Carlisle between 1869 and the 1950s. She chronicles in vivid detail the gruelling drudgery of her grandmother's time in service, and the sacrifices Forster's own mother felt obliged to make for husband and children. A typical day for Forster's grandmother is mind numbing in its endless list of mundane tasks. She gets up at six to light the fire, bakes bread, makes tea, runs up and down stairs with trays, washes dishes, makes beds, irons, polishes furniture, cleans the kitchen and the windows and fights a constant battle against coal dust. The book describes the emotional and economic pressures, which over the years have compelled women to sacrifice themselves for their families. In a moving comparison between her own life and those of her mother and her grandmother, Forster celebrates the liberation of women from much of the domestic servitude of the past.
Margaret Forster's feminism has always been demonstrated through an examination of individual lives. Significant Sisters (1984) describes the changing feminist movement through descriptions of the lives of eight different women. In her novels too Forster has dealt with the conflicting obligations which have been and continue to be placed on women. In a number of her novels she confronts the contradictory demands that a sense of family obligation can still impose today, and the sense of guilt that can be aroused by a reluctance to take on these obligations.
In Georgy Girl the ungainly heroine rejects the libertarianism of the 1960s to fulfil her own old-fashioned sense of obligation to the baby of her frivolous flatmate. In contrast The Battle for Christabel (1991) considers the ways in which three women struggle with the sense of guilt promoted by their rejection of perceived family obligations represented by an orphaned child. Forster's non-judgemental narratives demonstrate a genuine empathy with the dilemmas faced by women and an understanding of the often unreasonable sense of duty imposed upon them, most painfully often by the women themselves. Forster tackles the difficulties and relationships of family life with an admirably unsentimental eye, which has enabled her to write about issues as emotionally charged as adoption and Alzheimer's Disease.
A recurring theme in her work is the way in which love within the family becomes blurred with a sense of duty. Have the Men Had Enough? (1989) epitomises this conflict in its depiction of the commitment involved in caring for an elderly parent, and the destructive divisions and tensions it can create in a family. Both in this novel and in The Battle for Christabel Forster reflects the ways in which bureaucracy applies inflexible rules and regulations to emotional situations. These books contrast the complexity of personal feelings and dilemmas with the implacable judgements and restricted choices imposed by officialdom.
Family secrets and the deceptive nature of individual memory are other characteristics of family life that Forster explores. Hidden Lives, Forster's investigation of her own maternal family, was triggered by fragmentary stories Forster heard as a child about her grandmother, and about a mysterious elegant lady who paid an unexpected and unsettling visit shortly before the grandmother's death. The Memory Box (1999) deals with the distortions created by family myths and legends. In this novel a dying mother leaves a sealed box for her newborn daughter. When she is thirty-one, the age at which her mother died, daughter Catherine opens the box to find that it contains a number of enigmatic objects. In her search for a closer understanding Catherine begins to question the family's portrait of her apparently perfect mother. In doing so she begins to understand aspects of herself, and of her own complicated interactions with others. Secrets and invented histories are also at the centre of Shadow Baby (1996), in which Forster describes the contrasting yet parallel lives of two women, one born in 1887, the other two generations later in the 1950s. Both were given up by their young unmarried mothers at birth, and each becomes obsessed with the search for her birth mother. The novel deals with the complex emotions of motherhood, with the ties and relations between mothers and daughters, and once again with the guilt involved in refusing family commitments.
Private Papers (1986) demonstrates the deceptive nature of individual memory, as innumerable misunderstandings between mother and daughter are revealed through a bitter dialogue conducted through the mother's secret diaries. Mother Can You Hear Me? (1979) deals with the guilt imposed by mothers on daughters. It relates how a consciously martyred mother imposes a matriarchal tyranny on her three daughters, so that even after her death they are haunted by their sense of obligation to her. Margaret Forster deals well not only with the dilemmas of mothers and daughters, but also with the more particular agonies of youth. In Hidden Lives she conjures up with vivid details the pressures of the eleven-plus entrance exam for grammar school; she describes the comfort of compulsive rituals and the desire for conformity in childhood. Georgy Girl, in its vivid account of a humiliating visit to the hairdresser's conveys the pain associated with youthful experience of the commonplace.
A number of Forster's novels and biographies are set in the Carlisle of her birth. Both her biographical and fictional accounts are meticulous in creating the townscape of Carlisle, and the various moves the family make can be followed street by street. Forster creates a domestic landscape of the houses too, from the gas lights, coal dust and bugs of Paternoster Row of the 1890s, the first purchase on Bowman Street in 1922, of a house which still 'opened straight into the street, and had a yard, not a garden', the new Raffles Estate of the 1930s with its neo-Georgian style houses, and finally the Victorian House in Dartmouth Park in the 1960s.
Margaret Forster succeeds in combining an unblinking analysis of emotion with a social historian's interest in the details of everyday life. Her works, both fiction and non-fiction, cast light upon the depths and difficulties of apparently ordinary lives, and provide insights into aspects of family life to which most of us can relate in one way or another.
Cora Lindsay, 2002
Bibliography
2013
The Unknown Bridesmaid
2006
Keeping The World Away
2005
Is There Anything You Want?
2003
Diary of an Ordinary Woman: A Novel
2001
Good Wives?: Mary, Fanny, Jennie & Me 1845-2001
1997
Rich Desserts and Captain's Thin: A Family and Their Times 1831-1931
1995
Hidden Lives: A Family Memoir
1991
The Battle for Christabel
1989
Have the Men Had Enough?
1988
Elizabeth Barrett Browning: Selected Poems
1988
Elizabeth Barrett Browning: A Biography
1984
Drawn from Life: The Journalism of William Makepeace Thackeray
1984
Significant Sisters: The Grassroots of Active Feminism 1839-1939
1980
The Bride of Lowther Fell: A Romance
1979
Mother Can You Hear Me?
1978
Memoirs of a Victorian Gentleman: William Makepeace Thackeray
1974
The Seduction of Mrs Pendlebury
1973
The Rash Adventurer: The Rise and Fall of Charles Edward Stuart
1970
Fenella Phizackerley
1969
Miss Owen-Owen is at Home
1967
The Travels of Maudie Tipstaff