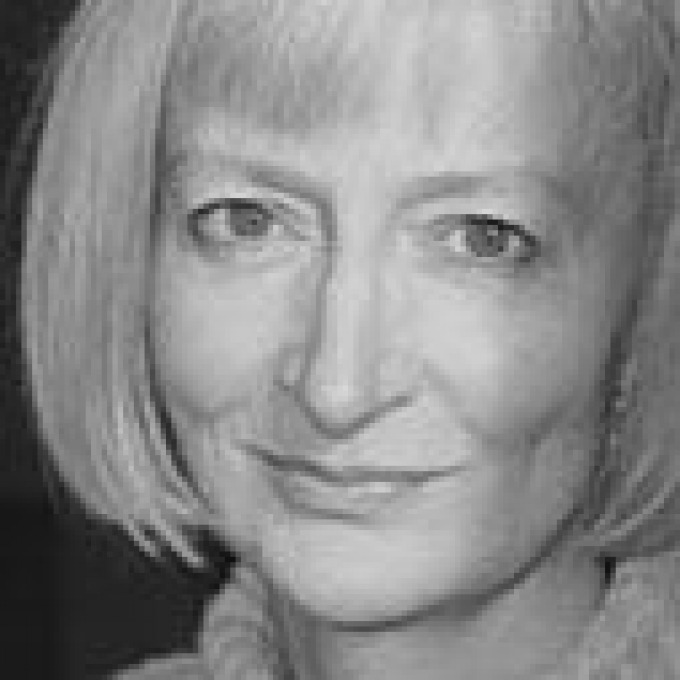 Maggie Gee
Publishers:
Agents:
Biography
Novelist Maggie Gee was born in Poole, Dorset, and educated at state schools and Somerville College, Oxford where she completed two degrees in English.
After working in publishing as an editor, she took a research job at Wolverhampton Polytechnic where she completed a PhD. Her first published novel was Dying, in Other Words (1981), an experimental black comedy in which a supposedly dead woman triumphantly rewrites the story of her own death. In 1982 Maggie Gee was selected as one of the original 20 'Best of Young British Novelists' and became Writing Fellow at the University of East Anglia.
The Burning Book (1983) intercuts the story of a British family whose lives are torn apart by world wars with sections about Nagasaki and Hiroshima. Light Years (1985), structured in 12 sections and 52 chapters to represent a year, places the quarrels of two tiny human lovers in the bigger frame of nature, the planets and the stars. Grace (1989) implicates the British secret state in its fictional parallel to the unsolved real-life murder of an anti-nuclear activist, Hilda Murrell. Where Are the Snows (1991), a satire on the 1980s, begins like an erotic saga as two lovers abandon their teenage children to go on a perpetual holiday, but ultimately suggests you cannot buy up the planet, separate sex from reproduction, and stay young for ever. Lost Children (1994) describes a London full of thousands of homeless children. The Ice People (1998) is a dystopia with a biracial hero, set in a new ice age in 2050: the ice forces people from the rich north to try to migrate south, where they are unwelcome. Her eighth novel, The White Family (2002), shortlisted for the Orange Prize for Fiction and the 2004 International IMPAC Dublin Literary Award, tackles the issue of racism in Britain. The Flood (2004), is again a dystopia, but this time with a contemporary urban setting, and explores the effects of a modern-day flood on a city and its inhabitants.
In 2006 she published a collection of short stories, The Blue, and in 2005, My Cleaner (2005), a comedy about the shifting balance of power between a white writer, Vanessa Henman, and her former cleaner, a black Ugandan, Mary Tendo, who returns to London ten years later as a successful professional, because Vanessa's depressed adult son is asking for her, and revolutionises life in the Henman household.
Her second Mary Tendo novel, My Driver, in many respects a mirror image of My Cleaner where Vanessa is off her ground in Uganda, came out in 2009. In 2011 she published her memoir, My Animal Life, trying to discover the meaning of a short life on this hospitable planet. Her work has been translated into thirteen languages. Her most recent book is Virginia Woolf in Manhattan (2014), a comedy that brings Virginia Woolf back to life in the 21st century in Manhattan and Istanbul. 
Maggie Gee is a Fellow and Vice-President of the Royal Society of Literature. She has been a member of the Society of Authors' Committee of Management and the government Public Lending Right committee, and was from 2004-2008 the first female Chair of Council of the Royal Society of Literature. She is now one of its Vice Presidents. She is Visiting Professor of Creative Writing at Sheffield Hallam University and lives in London with her husband, the writer and broadcaster, Nicholas Rankin. In 2012 she was awarded an OBE for services to literature.
Critical perspective
The style of Maggie Gee's writing is often linked to the modernist tradition. She is technically innovative and relishes the craft of writing, and her style is often self-conscious, drawing attention to the process of construction. She has often said that her influences include Woolf, Nabokov and Beckett, but also 19th-century writers such as Dickens and Thackeray. John Cotton comments on Gee's synchronisation of 18th- and 19th-century styles with modernist techniques: 'Gee can be seen, in spite of (or perhaps because of) her experimentation, to be in the tradition of Fielding and Dickens where the author is ever-present, ready to comment or intervene' (Contemporary Novelists, 5th edition. ed. Henderson, St James Press, Chicago, 1991). Yet Gee's attention to style and form is not, by any means, at the expense of content. Her work is often satirical and always informed by contemporary political and social issues. She combines domestic concerns -- of love, resentment and bitterness, loss, reconciliation and the ever-complex web of family relationships -- with societal and global issues such as homelessness, poverty, climate change and nuclear weapons.
Gee's first novel, Dying, in Other Words (1981), is, in her own words, 'probably the most difficult technically' (Contemporary Novelists, cited above). Often described as a black comedy, it starts with the apparent suicide of a young writer, Moira Penny. Yet, chillingly, it seems that Moira herself is writing the story -- the sound of typing can be heard in her supposedly empty room -- and gradually the circular structure takes us back to the time of Moira's death. Throughout the novel, Moira's supposed suicide is shown to have a continuous ripple effect on the lives of others, while past, present and future intertwine. The technically innovative style helps to emphasise the depiction of people, events and time itself as a complex interwoven web.
The Burning Book (1983) is a variation on the classic family saga, following the lives of two working-class families as they struggle to deal with two world wars and the fear of a third. The novel makes a clear comparison between disharmony and violence within the family and the destruction going on in the wider world, culminating in the threat of nuclear war. Light Years (1985) is a love story with a cosmic theme, suggesting the 'smallness' of individuals as the love affair of Lottie and Harold is set within the bigger picture of nature, seasons and the planets. This was followed by Grace (1988), in which Gee returns to the theme of nuclear weapons. Grace is based on the real-life 1980s murder of anti-nuclear campaigner Hilda Murrell and, as such, combines the style of a classic thriller with a contemporary political edge.
Though these first few novels address a variety of different themes, there is a common thread of examining the way in which individuals fit into, and impact on, the wider world of society, nature and the cosmos. The implication is that 'no man is an island' and individuals have a responsibility to consider the effects of their behaviour and lifestyle on the world around them. Where Are the Snows? (1991) depicts a couple, Christopher and Alexandra, who attempt to abandon their responsibilities (including Christopher's teenage children) and live in a solipsistic bubble. Simultaneously, the novel addresses climate change. The depiction of the couple's egotistical approach to life not only shows the harm this causes to their own close circle of people, but simultaneously makes a point about the severe ecological damage that is being caused by the self-absorbed Western mind-set. Thus, the inclusion of impending environmental disaster is not merely a backdrop or an added feature, but rather makes a clear point about our individualistic, consumerist lifestyle, where 'consuming' takes place emotionally as well as commercially. Christopher and Alexandra, therefore, are perhaps simply an exaggerated version of 'Everyman'.
While Where Are the Snows? portends ecological disaster, both The Ice People (1998) and The Flood (2004) are dystopias in which disaster has already happened. The Ice People is set in a new ice age in 2050, in which ice has forced the affluent people of the north to migrate south, where they are met with a hostile reaction. The Flood has a contemporary setting, showing a city struggling to cope with severe flooding. In between these two novels, Gee wrote one of her most critically acclaimed works, The White Family (2002), which was shortlisted for the Orange Prize. Set in north London, The White Family is extremely controversial in its blunt depiction of racism in contemporary Britain -- it focuses predominantly on working-class life, but also explores racism and other forms of prejudice in the middle-classes. Though it addresses its themes head-on, the novel is also complex, interspersing violence and anger with moments of comedy, affection and insight.
The White Family centres on a traditional working-class London family whose head is Alfred White, park-keeper of Albion Park. Alfred, whose impending death has brought the family together (physically, if not emotionally), radiates overt and aggressive intolerance towards 'coloureds', 'pakis' and anyone who does not conform to his narrow view of traditional British life, even 'yellow foreign birds'. His wife believes herself to be more liberal, but her own prejudices are just as strong, and the novel demonstrates that subtle forms of racism are no less acceptable. As in all Gee's fiction, no character is wholly bad, but nonetheless the novel raises some disturbing questions about violence and prejudice in British society.
My Cleaner (2005) also explores family relationships and cultural conflict, though this time Gee focuses on subtle forms of racism amongst Britain's middle classes. Written with dry, satirical humour, the novel contrasts white European culture with African culture in the form of two middle-aged women. Vanessa Henman is a white, middle-class writer who is emotionally repressed and suffers from neurotic disorders. When her sensitive 22-year-old son Justin retires to bed with depression, the only person he wants to see is Ugandan Mary Tendo, the family's former cleaner who cared for him when he was a child and provided him with the love and emotional support that Vanessa was unable to give. Mary therefore returns to Britain after 10 years, during which time she has matured from a meek, deferential creature to a mature, confident woman who sweeps in, takes charge of the household and expresses her opinions forthrightly. Thus, while Mary's warm, earthy presence is a breath of fresh air for Justin, Vanessa is severely challenged by the altered balance of power. Nonetheless, Gee's subtle complexity ensures that the depiction of Mary is not overly idealised, nor is Vanessa entirely unsympathetic, particularly as we come to learn how she was damaged in her own childhood.
Vanessa and Mary return in the sequel, My Driver (2009), though this time Mary is in her home territory of Uganda, where she is now Executive Housekeeper of the Sheraton Hotel. Some elements of the novel are quite farcical: Mary has persuaded Vanessa's ex-husband to build a well in her home village, while, unbeknown to both of them, Vanessa is also on her way to Uganda for a writers' conference, intending to visit the unsuspecting Mary ('If Vanessa were to come to Uganda, Mary knows there would be stress for the whole of Uganda'). Yet there is also a dark political side to My Driver, and a deep personal suffering for Mary: war is threatening, the Lord's Resistance Army is kidnapping young boys and Mary's son Jamil is missing.
It is a tribute to Gee's literary skill that she intertwines this disturbing backdrop with the same mischievous humour that pervades My Cleaner, creating another entertaining story out of the culture clash that is represented by Vanessa and Mary. As Gee herself comments: 'Both books are about putting the world of Uganda against the UK and getting sparks to fly out of the contrasts … These are quite political books but I'm trying to do it through comedy' (interview by Siobhan Murphy, Metro, 18 March 2009).
Gee has also written a memoir, My Animal Life (2010), which begins with her realisation, prompted by a health scare, of the miracle of life: 'Life! Brains and muscles, feathers and fur! From nothing, we are ourselves, moving and breathing, here. Suddenly, this is our chance; our luck, our animal luck.' Just as Gee's fiction often utilises depictions of the personal and the domestic to illustrate the wider social and political issues surrounding everyday existence, so too her autobiographical work is far more than the story of one individual: as she relays the story of her childhood, university life, literary career, marriage and motherhood, Gee gives us fascinating insight into post-war British society, the social changes of the 1960s, feminism and the workings of the literary establishment.
Elizabeth O'Reilly 2013
Bibliography
2014
Virginia Woolf in Manhattan
2003
Diaspora City: The London New Writing Anthology
1996
How May I Speak in My Own Voice? Language and the Forbidden
1991
Where Are the Snows?
1982
Anthology of Writing Against War: For Life on Earth
1981
Dying, In Other Words