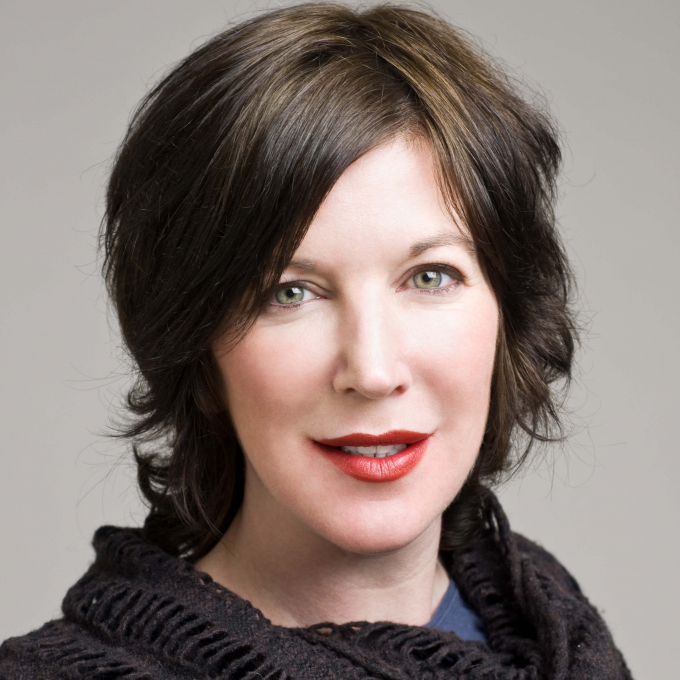 M. J. Hyland
Publishers:
Agents:
Biography
M. J. Hyland was born in London to Irish parents in 1968 and spent her early childhood in Dublin. She studied English and Law at the University of Melbourne, Australia, and worked as a lawyer for several years.
Her first novel, How The Light Gets In (2004), was shortlisted for the 2004 Commonwealth Writers Prize (Eurasia Region, Best First Book), the 2004 Age Book of the Year Award (Australia), took third place in the 2005 Barnes and Noble Discover Award (USA), and was joint winner of the Sydney Morning Herald Best Young Australian Novelist Award.
Carry Me Down (2006), her second novel, was winner of both the Encore Award and the Hawthornden Prize in 2007. It was also shortlisted for the 2006 Man Booker Prize for Fiction and the 2007 Commonwealth Writers Prize (Eurasia Region Best Book).
M. J. Hyland lives in Manchester, where she teaches in the Centre for New Writing at Manchester University. Her latest novel is This is How (2009), about a man whose unease in the world leads to his tragic undoing, described by The Times Literary Supplement as 'a devastating portrait of a mild mannered psychopath.'
Critical perspective
M.
J. Hyland's acute observations, finely honed prose and almost painfully perceptive descriptions of young lives have made her first two novels an unsurprising success. Both books offer realistic portrayals of young people trying to make the world the way that they want it to be, and to be singled out for love and affection. And both books hint at what can happen when that affection is not forthcoming.
Hyland's first book grew out of a short story called 'In a Prison for Wayward Exchange Students' (in which, incidentally, the central character was a teenage boy). How the Light Gets In (2004) tells the story of Lou(ise) Connor, a 16-year-old Australian on a student exchange programme in the United States. Desperate to avoid being dragged down by her degenerate family, she sees her year abroad as the start of a new life. But rather than simply try to fit in with the Hardings, her wholesome American host family, this is an opportunity for Lou – intelligent, imaginative, but fragile – to radically remake herself. On the way to her new home for the first time, this recreation of Louise Connor begins with white lies about her home life:
'I sit in the back and wish I did not have to talk. I feel too nervous and can't help lying. I say I play a lot of sport. I say I like the beach. I say I once had a pet kangaroo called Skippy. They like these stories and so I tell more of them. I feel dirty. They have such white teeth and mine are so rotten.'
Despite Lou's best intentions, however, it is not long before the fictions she has created, just like the ideals she imagined, are challenged. She is soon violating all the rules of the Hardings and the exchange programme by secretly drinking, smoking and trying drugs. Meanwhile the attachments she tries to make are painfully incomplete – potential friends turn out to be disappointingly shallow, or move away. As she struggles between craving acceptance from those around her, and feeling disjointed and different from them, the background Lou has tried so hard to run away from inevitably collides with the prescriptive, middle-class, suburban existence into which she finds herself transplanted.
The novel starts full of hope, yet a sense of inevitable disaster builds. The book ends with a bittersweet mix of resignation, honesty and bravery. Hyland says: 'Most of the book was painstakingly crafted. It was assiduous; draft after draft, I'd write ten pages and maybe keep one sentence. However, the ending just came, and it sounds strange or superstitious but it felt right, it was the right pitch for me. It couldn't end in a neat way – it had to be open-ended. It had to have some truth but be true to Lou's character and I didn't want an epiphany.'
The characterisation of Lou is a pitch-perfect portrayal of a girl on the tenuous crossover between adolescence and adulthood, complete with all its paradoxes, confusion and self-consciousness. Told through the first person, the book is a very affecting reminder of what it is to be young, and to want to reimagine your life. Hyland has said: 'I think the book is written out of my stern belief that despite growing up in chaos and booklessness, if a child has a mind, she or he can escape a life of stupidity.'
With her next novel, the Man Booker-shortlisted Carry Me Down (2006), Hyland turns her attention to an even younger child. John Egan, a boy with a body much greater than his years, is on the brink, not of adulthood, but of adolescence. The book follows events as they unfold during his 12th year. At its outset he seems to have a peaceable, well-loved life with his parents and grandmother in rural Ireland. Obsessed with the Guinness Book of Records, John finds his own record-breaking skill when he discovers what he thinks is a talent for spotting when adults are lying. He begins keeping a 'Log of Lies' to record his achievements. But what starts as an amusing endeavour gradually becomes more problematic, and when the family are forced to move to a hellish council estate in Dublin, things really start to fall apart.
One of the most important things a novelist does is decide who will be their narrator, and with Carry Me Down that decision has a major impact on our reading of the text. Because the reader sees everything through John's thoroughly convincing 12-year-old eyes, our perception of events is inevitably one-sided and, because of his youth and inexperience, often only partly understood. The simple, pared down prose invites us to agree with John's interpretation of what is happening around him, but when we consider the subjects the book ends up covering – poverty, homelessness, violence, mental breakdown, loss – we realise there is much more behind what he tells us. Similarly, he may have a talent for knowing when his parents are telling white lies, but all too often he is rendered hopelessly incapable of deciphering their motives for doing so, and sometimes his insistence on truth causes more trouble than it prevents. An intense, uneasy, deeply affecting book with a shocking conclusion, it isanother masterclass in careful characterisation.
Hyland has spoken in an interview about how she intended Carry Me Down to be 'superficially simple, but engaging, with a strong narrative pull […] a good story on the surface, deceptively simple, minimalist, told with pared-back language.' But 'underneath the surface, I attempt to insinuate things, to do this quietly, and I suppose there's a risk in that, because I have to trust that a reader who likes the book will go back and read it again, and notice what's hidden, submerged.' That the reader's uneasiness and questioning of the book's simple yet compelling narrative grows while reading it, is an indication that in this aim Hyland has been successful. It is finely crafted writing that repays rereading.
Susan Tranter, 2008
Awards
2007
Commonwealth Writers Prize (Eurasia Region, Best Book)
2006
Man Booker Prize for Fiction
2005
Barnes and Noble Discovery Award
2004
Age Book of the Year Award
2004
Commonwealth Writers Prize (Eurasia Region, Best First Book)
2004
Sydney Morning Herald Award (Australia)