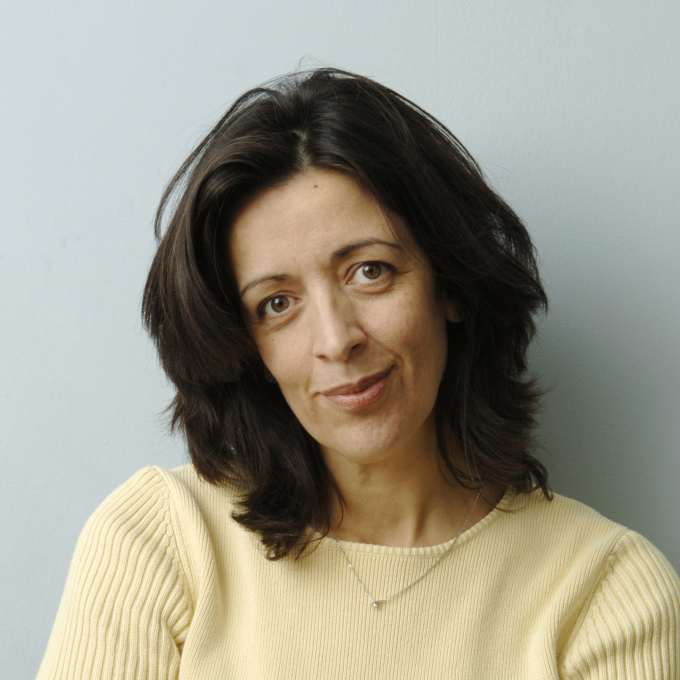 Louise Doughty
Born:
Melton Mowbray, Leicestershire, England
Publishers:
Agents:
Biography
Louise Doughty is the author of several novels and one book of non-fiction, and also writes radio plays.
Her first novel, Crazy Paving, a black comedy based on her experiences working in London, was published in 1995, and was followed by Dance With Me (1996), a novel about ghosts, mental illness and sexual betrayal. Her third novel, Honey-Dew (1998), was a satirical re-working of the traditional murder mystery.
After her first three books, she took a dramatic departure with Fires in the Dark (2003), the story of a boy from a family of nomadic Kalderash Roma and his survival during the Second World War. Stone Cradle (2006), set in England during the late nineteenth and early twentieth centuries, is based on her own Romany ancestors.
Louise Doughty has also worked widely as a critic and cultural commentator for a variety of newspapers, magazines and broadcast institutions. She has been the theatre critic for the Mail on Sunday and presenter of BBC Radio 4's books programme, A Good Read. A collection of her weekly columns for the Daily Telegraph's Saturday Arts & Books Section was published in 2007 as A Novel in a Year. She lives in London.
Her latest book is Whatever You Love (2010), shortlisted for the 2010 Costa Novel Prize.
Critical perspective
Louise Doughty's first three novels - Crazy Paving (1995), Dance With Me (1996) and Honey-Dew (1998) - are loosely based on her own life experiences, or, at least, they feature her peer group and contemporary reality.
Though these novels are quite diverse and multi-faceted, they explore, amongst other issues, modern life, families and relationships, and the central characters are usually women in their 20s or 30s. Even the murder mystery, Honey-Dew, centres on the young female journalist who is covering the story. Doughty stunned critics, therefore, with her fourth book, Fires in the Dark (2003), the first of a series of historical novels which explore the lives and traditions of Romany travellers, from whom Doughty is descended.
Doughty is therefore an extremely talented and versatile writer. Her fiction, both contemporary and historical, is pervaded by humour, usually black humour in which she combines comedy with tragedy. She displays an acute eye for detail and sharp, perceptive observations - this applies equally to her depiction of physical environment and to her insightful characterisation, both of which are brought to life with vivid and poignant detail. Doughty's prose is finely crafted, but it is also extremely accessible: her style is down-to-earth and clear, with a simple elegance which avoids excessive wordiness and unnecessary embellishment.
Crazy Paving (1995) was inspired by Doughty's own experiences as an office temp. It depicts London office life in the 1990s through the experiences of three women, Annette, Joan and Helly, who work as secretaries for the Capital Transport Authority. It is darkly funny, combining familiar and mundane problems with more serious and sinister threats: the challenges and frustrations of office life, including demanding and sexist middle-aged men, are set against greater dangers such as emerging corruption and the threat of terrorist bombings in the city. All this is rendered through Doughty's perceptive humour, as Annette, Joan and Helly, three very diverse characters and unlikely friends, form a bond of poignant friendship through adversity.
Dance With Me (1996) is intense and gripping, and once again sets the problems of ordinary life against a darker reality. Doughty depicts, with her usual black humour, the stress of dating and relationships, yet gives the story a supernatural twist which makes it both a psychological thriller and a love story. Bet is in her late 20s, attractive and rather promiscuous. When the man she has been dating for just three weeks is killed in a car crash, Bet is stunned to learn that he has left her everything in his will. When she meets Iris, it is not clear who is haunting who, and this novel, featuring ghostly elements and mental illness, deliberately plays with the reader's expectations, presenting a distorted and shifting reality.
Honey-Dew (1998) also presents the reader with shifting perspectives, in a way that might be termed very loosely post-modern. It is a satirical murder mystery, in which a cosy English village is shattered by the brutal murder of a 'respectable' couple. The shock is given a further twist when the couple's missing teenage daughter turns out to be the culprit. At the centre of the novel is Alison, a young reporter covering the case and bracing herself for her first major story. As Alison uncovers further layers, in both the murder story and her own past, Honey-Dew exposes a sinister reality behind the façade of respectability and traditional family life.
Doughty's fiction took a very different turn with Fires in the Dark (2003). Set in Central Europe during World War II, this epic novel offers a heart-rending and dramatic depiction of the Romany people and their terrible fate in the Holocaust (it is thought that up to half a million Romany gypsies met their deaths at the hands of the Nazis). Doughty herself has some Romany ancestry - her great-grandfather was born to a Romany family who had emigrated to the UK from Europe in the mid-19th century. Her family were therefore no longer in Europe during World War II, but in Fires in the Dark she explores 'what might have happened to us had we stayed. The Nazis only required a person to be one-eighth Romany to persecute them. Technically, I would have qualified' (Doughty, 'Bloodletting', New Humanist, vol. 119, issue 2, March/April 2004). Doughty was further inspired by her experiences as writer-in-residence at the Masaryk University in Brno in the Czech Republic, where she was able to carry out detailed research.
In Fires in the Dark, one Romany boy survives to tell the tale of his family's brutal annihilation. Yenko is born in a barn in Bohemia in 1927 and grows up during the Great Depression and the rise of the Nazis. As Nazi control increasingly restricts and oppresses Romany life, the family are captured and sent to an internment camp. Yenko escapes, and the novel's climax is the 1945 Prague Uprising - but the young boy (still only 18) must live with the knowledge that that the rest of his family have perished at Auschwitz. Doughty has been highly acclaimed for her poignant rendering of this harrowing tale. The story is made authentic by her meticulous research, both of the large-scale historical events and the details of Romany life with its rich traditions and culture. Fires in the Dark is therefore historically accurate and informative, yet brings these events to life through the personal stories of vivid and sympathetic characters. Doughty also avoids sentimentality - while offering a rich depiction of traditional Romany life, she does not romanticise it (for example, she makes readers aware of its patriarchy) and neither does she patronise her characters.
Doughty continued her exploration of Romany life with Stone Cradle (2006), which is also based on detailed research and offers the same rich and sympathetic depiction as Fires in the Dark. This time the story is based more directly on true events in Doughty's family. Set in England, it spans a period of approximately 80 years, from the birth of Elijah Smith in the mid-19th century until the end of his life. Elijah's mother, Clementina, is a Romany girl who has emigrated to England from Europe with her family. She is just a teenager (and unmarried) when she gives birth to Elijah in a graveyard - the gravestone onto which the baby is born is thus the 'stone cradle' of the title. Clementina is fortunate in that her family accept the illegitimate child, and Elijah grows up secure and well-loved in his traditional Romany community, who keep themselves separate from the gorjers (non-Romany people).
The clash between Romany and non-Romany culture is brought to a head when Elijah grows up and falls in love with Rose, a non-Romany English girl. The clash of cultures is epitomised by the ensuing emotional war between Rose and Clementina, and their decades-long battle is at the heart of this epic tale. Elijah, caught between the two women in his life, must also witness the torment suffered by the children he has with Rose - caught between two worlds, they are bullied by gorjers, yet also called 'half-n-halfs' by their Romany community, who do not fully accept them. They are therefore destined to be outsiders in both communities.
Once again, Doughty was praised for her authentic and historically accurate exploration of Romany culture, capturing particularly its difficult integration with English society. The story alternates between the viewpoints of Clementina and Rose, and thus the narrative sympathises with both - and also reveals the similarities between these two strong and passionate women. This enables Doughty to present a balanced view and, as in Fires in the Dark, she renders Romany culture with acute sympathy but without rose-tinted sentimentalisation. As in all her novels, Doughty's humour and accessible style enable her to depict complex emotion and even trauma without her prose becoming overly 'heavy' or depressing. In Doughty's strong, likeable and complex characters, the strength and poignancy of the human spirit is always shown to triumph.
In 2007, Doughty took another change of direction with a non-fiction work, A Novel in a Year. Based on a hugely popular column that she wrote for the Daily Telegraph, the book offers practical down-to-earth and humorous advice for would-be writers. Doughty has designed practical exercises for her 'students', and the book is designed to be read a chapter a week (though she admits that the novel-writing process is unlikely to be completed in just a year).
Elizabeth O'Reilly, 2009
Awards
2001
Arts Council Writers' Award
2000
K. Blundell Trust Award
1995
Authors' Club First Novel Award
1995
David Higham Prize for Fiction
1995
Mail on Sunday/John Llewellyn Rhys Prize
1995
Yorkshire Post Book Award (Best First Work)
1990
Radio Times Drama Award
Author statement
'As a child I was shy and bookish, constantly making up stories and inventing imaginary friends. When I was older, books were an invaluable refuge. I still love inventing stories and I love using language to describe them. I feel very lucky to be paid for doing so. My first three novels were, in part, explorations of various elements of my own experiences. My subsequent books are moving away from myself to cover wider territory. I enjoy research and travel, and trying to imagine myself as different people living in different times and places. The comment that has pleased me most in any of the reviews of my work was when one critic said, "Louise Doughty writes about people who don't usually get written about"'.