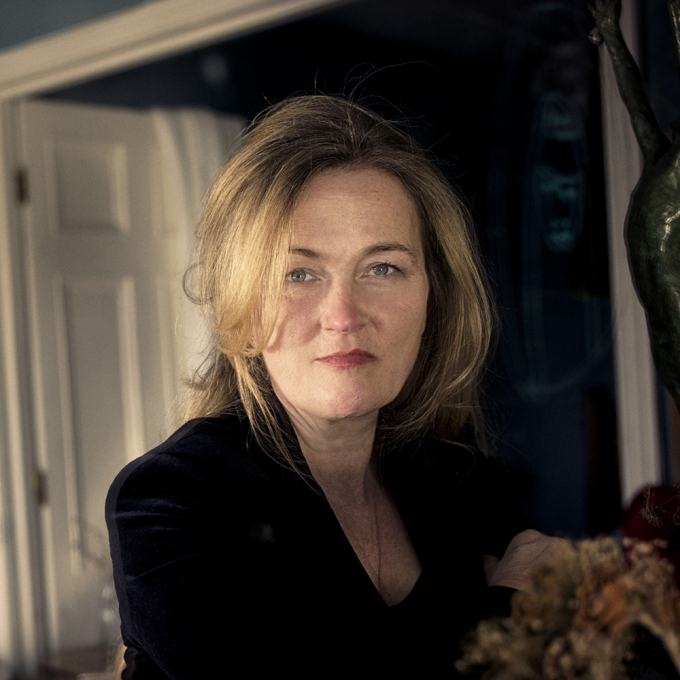 Louisa Young
Publishers:
Agents:
Biography
Louisa Young is the author of a trilogy of novels: Baby Love (1997); Desiring Cairo (1999); and Tree of Pearls (2000), set mostly in Egypt.
Her two non-fiction books are: A Great Task of Happiness: The Life of Kathleen Scott (1995), and The Book of the Heart (2002), a cultural and emotional history of the heart.
She also writes children's fiction with her daughter, under the name Zizou Corder. Their Lionboy novels are translated into 34 languages. Their latest novels are Lee Raven, Boy Thief (2008); and Halo (2010), set in Ancient Greece and shortlisted for the 2010 Booktrust Teenage Prize and a 2011 Carnegie Medal.
Louisa Young is a regular contributor to The Guardian and lives in London. Her latest book of adult fiction is My Dear I Wanted to Tell You (2011), shortlisted for the 2011 Costa Novel Award.
Critical perspective
Louisa Young is an extremely versatile writer.
She has written a trilogy of novels, a biography of her grandmother Kathleen Scott – the wife of the famous Antarctic explorer – as well as an examination of the cultural and emotional history of the heart. With her daughter, Isabel Adomakoh Young, she has also written three books for children, under the pseudonym Zizou Corder. These have proved to be extremely popular and have been widely translated.
Young's first book, A Great Task of Happiness: The Life of Kathleen Scott was published in 1995. Although the adventurous exploits of Kathleen's husband have given his name a great mythic resonance, his wife - a prominent sculptor - had quite an extraordinary life herself. In 1901 she studied sculpture in Paris with the great Auguste Rodin. She was able to count amongst her friends the American dancer Isadora Duncan, whose illegitimate child she delivered, and the British Prime Minister Herbert Asquith. She also knew George Bernard Shaw, TE Lawrence and the infamous lover of all things occult, Aleister Crowley, whose advances she resisted. Based on the diaries Kathleen kept for her husband to read when he returned from his doomed trip to the Antarctic, and which she continued to write after his death, A Great Task of Happiness portrays Kathleen Scott as a formidable, independent spirit fascinated by art and politics.
Young's trilogy of novels starring Evangelina Gower began in 1997 with the publication of Baby Love. This was followed by Desiring Cairo (1999) and Tree of Pearls (2000). 'I was just a London girl,' says Evangelina at the beginning of the first book, 'with a part-time job and a weakness for large motorcycles and the ancient and universal roots of belly dancing.' Her career as a belly dancer is cut short by a motorbike crash which lames her and kills her younger sister Janie. She finds herself a single parent to Lily, Janie's daughter. When Lily's father Jim suddenly reappears on the scene demanding custody of his daughter, Evangelina becomes embroiled in a fantastically improbable criminal saga involving louche ex-lover Harry, gentleman gangster Eddie, and Ben Cooper the bent copper. Kidnap, pornography, the history of belly dancing and how baby love is far stronger than the love for a lover, are all intertwined in a novel as exuberant, witty and headstrong as its heroine. The second and third parts of the trilogy maintain the exhilaration of the first novel but there are more moments of reflection and seriousness. They move the story on a few years, taking the characters away from Shepherd's Bush and into Cairo and Luxor. Eddie Bates continues to be the dark shadow in Evangelina's life, from which she must finally shake herself free. She also has to decide whether she wants to be with Sa'id, who proves to be a considerable romantic rival for Harry.
Young's gift as a writer is to create characters you want to spend time with. Whether sexy or slimy, warm-hearted or selfish, these are fictional creations whose world it is difficult to pull yourself away from. Exciting, funny, tender and written with brio, verve and panache, Young's trilogy is also filled with often surprisingly moving meditations on varieties on love. It is strong on capturing the beat and rhythm of place. There are occasional lapses in momentum, when the disparate strands of the stories begin to unravel, but overall, this is an effervescent series of comic thrillers reminiscent of the early novels of James Hawes.
As if to illustrate her impressive range, Young followed the Evangelina Gower trilogy with the eclectic The Book of the Heart (2002). 'We all have one,' she writes. 'Most of us will never see one. We all know what it is, very few of us can explain exactly how it works. There is a universal human fascination with the heart which no other organ has inspired – not the brain, not the eyes. The heart is simply a lump of muscle, a pump, and yet it is the home of love, and courage, and religion, and soul, and almost any other human feeling you care to think of.' Just like the organ itself the book is divided into four chambers: the Physical Heart; the Religious Heart; the Heart in Art; and the Written Heart. Young's book works as a medical primer, a history of attempts to understand the heart and a celebration of its unique symbolic power. There is an enlightening section on how Aristotle's ideas of the working of the heart confused people for hundreds of years, not to mention poetry, the stories behind Valentine's Day and recipes. Some may find the author has tried to cover too much ground here but this is still an intelligent, personal and compelling piece of work. And, as always with Young, great fun.
It is the Lionboy trilogy which has brought Louisa Young to wide attention. Like many a children's classics, these books grew out of bedtime stories. Written with her teenage daughter (who was just eight when they started working on the stories) and just about perfect for 9-12 year-olds, these exciting tales take the reader on a tour that would make James Bond proud. From London to Paris to Venice and Morocco, we follow the adventures of charming hero Charlie Ashanti, a young boy who can communicate with cats (wild or domestic). When his scientist parents – who might just have discovered a cure for asthma – are kidnapped, Charlie's ability proves invaluable. With the help of a troop of escaped circus lions he sets out to rescue his mum and dad from a corrupt multinational called Corporacy. Set in a frighteningly well-realised post-energy crisis future, the Lionboy books deal with significant themes such as captivity and exploitation, but are, above all, entertainments. Genuinely thrilling and written with all the narrative flair which Young demonstrated in her earlier trilogy, they move the reader on at a very swift pace from one cinematic set piece to another: from shipwrecks to friendly Kings and battles with horrible Corporacy henchman. There are perhaps too many characters but that is a minor quibble; this is an endlessly inventive trilogy which should keep most of its young readers hooked. Given that Dreamworks has picked up the rights to Lionboy, Louisa Young's star – either as herself or one half of Zizou Corder – is set to rise ever higher.
Garan Holcombe, 2007
Bibliography
2011
My Dear I Wanted to Tell You
2008
Lee Raven, Boy Thief
2004
Lionboy 2: The Chase
2002
The Book of the Heart
1995
A Great Task of Happiness: The Life of Kathleen Scott