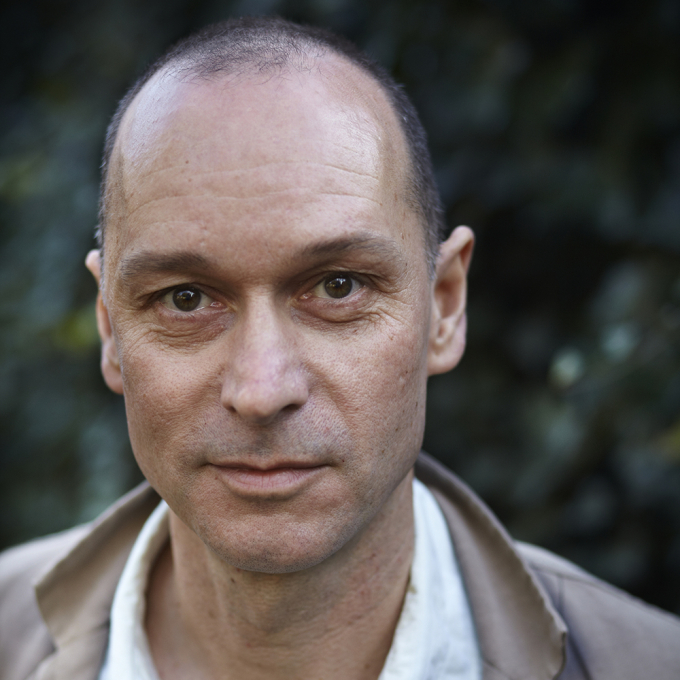 Lawrence Norfolk
Publishers:
Biography
Lawrence Norfolk was born in London in 1963. He read English at King's College, London, graduating in 1986. He began teaching then became a freelance writer, contributing articles to magazines and journals including the Times Literary Supplement.
His first historical fiction, Lempriere's Dictionary (1991), was praised by Malcolm Bradbury as 'one of the finest novels of the Nineties' [The Modern British Novel 1878-2001]. Itwas followed by The Pope's Rhinoceros (1996) and In the Shape of a Boar (2000). These three books have been translated into 24 languages.
He is a winner of the Somerset Maugham Award and the Budapest Festival Prize for Literature. His books have been shortlisted for the IMPAC Prize, the James Tait Black Memorial Award and the Wingate/ Jewish Quarterly Prize for Literature. His latest novel is John Saturnall's Feast (2012).
He lives in London with his wife and two sons.
Critical perspective
Lawrence Norfolk has sometimes been paid the compliment of being compared to Umberto Eco. Norfolk's novels have been similarly described by one critic as 'historical fantasies, rooted in fact, but playfully aware of history itself as a story we tell about the past' [Wayne Burrows, Good Fiction Guide, 2001].
The idea of history as a story is certainly appropriate when considering what is remarkable about his fiction. Each book is clearly based upon extensive research into dark episodes in European history, and further elaborated with a corresponding mythology, and modern fictional techniques. They can appear to be daunting in their size and complexity, with sometimes convoluted plots, linguistically playful, displaying classical or theological erudition. But their storytelling impetus is so insistent that readers are taken along by constant incident and outlandish characters, lovers and villains alike enduring melodramatic turns of fortune and horrifying twists of fate.
Once the curtain goes up on these somewhat theatrical narratives, the sheer spectacle makes one marvel – but also shudder at their incidental details, Norfolk doesn't spare the reader a full sight of atrocities, executions, diseases, rotting bodies and many other tribulations of suffering humanity. We witness viciously fought battles, excruciating sea voyages, fabulous creatures and massive armies of rats in sewers. He is the least sentimental of authors and can exact a full look at the worst that people are capable of. Counterpointing all this is a delight in the senses and appetites – especially for food, drink or sex – with brilliant descriptive powers capable of transporting us back to Ancient Greece, Renaissance Rome, Civil War England or the desperate last days of the Second World War.
The simplest way to appreciate Norfolk's debut novel Lempriere's Dictionary (1991) is to say that it draws together three separate historical events and eras into one conspiracy narrative. These events are: the founding of the Dutch East India Company in 1600, a massacre of Huguenots during the siege of La Rochelle, and the compilation of a great dictionary during the French Revolution. Its 530 panoramic pages feature a teeming cast including soldiers, pirates, whores, rogues and vagabonds. Its eponymous scholarly hero John Lempriere has bizarre visions and even more bizarre realities: for instance, his father is torn apart by dogs after watching women bathing (paralleling the mythological fate of Actaeon). Another leading character is John Fielding (brother of novelist Henry) who turns detective and begins to uncover a pattern of violent events being orchestrated by forces intent upon revenge for the atrocities of the past.
At 750 pages, The Pope's Rhinoceros (1996) offers an even larger canvas and sweep of exotic historical journeyings, from the birth of Europe to the 16th century. Links are forged over centuries between the lost city of Vineta, the monastic order at Usedom, and the rivalry between Spain and Portugal for the Pope's favour. The latter takes the form of a quixotic expedition to Africa to capture a rhinoceros for the papal menagerie. Norfolk is particularly adept at portraying political and ecclesiastical corruption in Renaissance Italy; his portrait of a Medici pope of fabulous wealth and cynicism is a memorable one. The succession of farcical or horrific events culminate in a sea battle – during which the rhinoceros makes a belated if spectacular appearance.
In the Shape of a Boar (2000) is the least accessible of Norfolk's works, with its classical and modern parallels and cross-cutting action. Divided between the ancient Greek myth of the destructive Boar of Kalydon and the hunt for a renegade Nazi intelligence officer in Greece, both stories come to a bloody ending. The Homeric style of the first part and some 34 pages of footnotes dense with references may put off readers but there is no doubting the cleverness of Norfolk's conception. The parallels work dramatically: as the boar kills the sons of Thestius, so the sons of Keristakis are hanged by the Nazis as retribution against partisans. The linking figure is Sol Memel, a Romanian Jew whose post-war poem draws upon both the war and the myth. He finds his lover again in a television studio during the 1970s, and secrets are revealed. A significant conclusion from the book is that 'we are the author of our own monsters'.
His new novel, John Saturnall's Feast (2012), has clearly had a long gestation. Or perhaps that should be digestion, because the subject is food and its main character is a cook of the Civil War era with unusual powers of invention and artistry. This is John Sandall, later Saturnall, who as a small child had to flee with his mother to Buccla's Wood to escape a hut-burning mob and then is raised and apprenticed within the kitchen of Buckland Manor. The legacy of the Saturnall Feast, a pre-Christian celebration of Nature's food bounty, had been taught him by his mother, and its significance is gradually revealed. The household welcomes King Charles I and his entourage then during the Civil War is oppressed by a Puritan militia and its fanatical preacher Ephraim Clough.
In parallel with these events (and their atrocities) is the love affair between Saturnall and the grandee's daughter Lucretia, whose hauteur develops into passionate tenderness by his dishes lovingly prepared for her, and by traumatic events they suffer during the Civil War. The uncovering of long-obscured images leads to (a familiar Norfolk theme) the revelation of the secrets they tell. But the book's greatest ingenuity is not so much in the love story as the love of food. Its preparation and consumption are celebrated – with chapters interspersed by recipes and the cook's observations. Amongst the latter, we find this statement which could perhaps be emblematic of Norfolk's sumptuous fiction itself: 'A true Feast has Mysteries for Parts, some clear to discern and others running deeper'.
Dr Jules Smith, 2013
Bibliography
2000
In the Shape of a Boar
1996
The Pope's Rhinoceros
1991
Lemprière's Dictionary