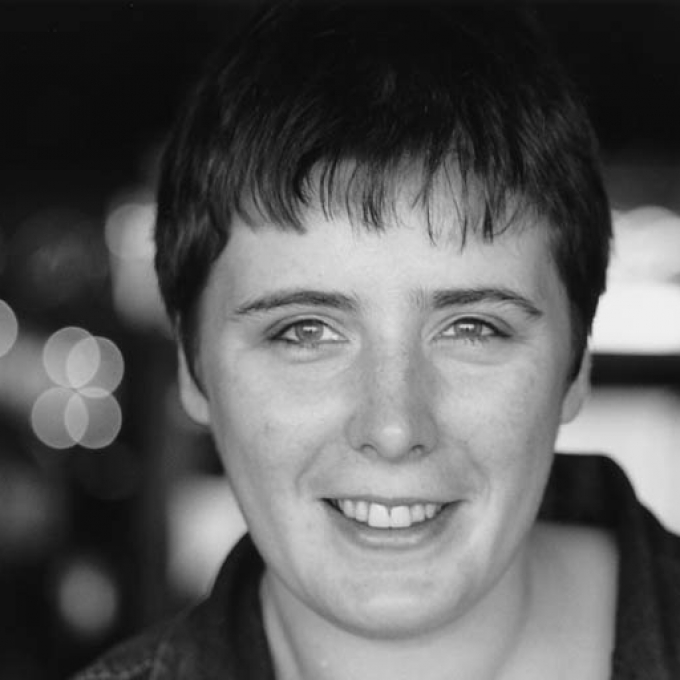 Laura Hird
Publishers:
Agents:
Biography
Laura Hird was born in 1966. She studied Contemporary Writing at Middlesex Polytechnic.
In 1997 she was awarded a Scottish Arts Council Writer's Bursary to allow her to write full-time. She is the author of Nail and Other Stories (1997) and Born Free (1999), a novel set in Edinburgh, where she lives. Hope and Other Urban Tales (2006), is a collection of short stories, again set in Edinburgh. 
Dear Laura: Letters from a Mother to Her Daughter (2007) was written with June Hird.
Critical perspective
Laura Hird's work is rooted in the literary and cultural agenda of the 1990s Scottish magazine Rebel Inc. Although the Rebel Inc. magazine itself was short-lived, its group of writers was propelled into the spotlight by the international bestseller Trainspotting (1993), whose author Irvine Welsh was a contributor to the magazine.
Because Trainspotting was so crucial in defining the harsh style and the urban settings of Scottish literature in the 1990s, Welsh became a standard with which to compare other emerging Scottish author. Hird, a self-confessed admirer of Welsh, was no exception and has been tagged as a female Welsh for her focus on Edinburgh's urban underbelly. Hird's short-stories often show unpalatable realities marked by abuse, addiction, bullying, alcoholism and social deprivation. Yet, as Kirstin Innes reminds us (The Edinburgh Companion to Scottish Literature), Hird's project also differs from Welsh's because of the creation of 'a literary female space and corporeality' where the female characters choose their own sexual pleasures.
The Welsh-like content of Hird's first novel Born Free (1999) is partly seen through the eyes of the teenager Joni who refuses to be defined by male characters and actively tries to use them for her sexual satisfaction. Hird challenges sexual taboos showing Joni's masturbating and characterizing her as highly aware of her body. Joni describes 'her fanny smell' as a 'magnet' for the man she loses her virginity to, thus connoting her own body as a tool that she consciously uses to reach her purpose. There are other examples of this reversal of gender expectations in Hird's fiction. In her literary debut 'The Dilating Pupil', Jenny Russell invites one her male teachers to her birthday party with the intention of seducing him. The seduction leads the male protagonist to question his own ability to still make love to women.
In the short story 'Tillycoultry/Anywhere' in Nail and Other Stories (1997), Christine is unwilling to be persuaded by her husband Tom to take part in partner-swapping, while Liz, the woman in the other couple, is eager to please her husband. Liz is so complicit in her own subaltern position that Christine describes her as 'confused as to how anyone could possibly be unpleasant to the wank she was married to'. In the same collection, 'There was a soldier' links violence against women to militarism and imperial domination. As the soldier burns the abused corpse of a woman, the burning flesh makes him think that he will experience again such a smell at the end of the month while on tour with his battalion in Londonderry.
Hird clearly writes from a position which is both female and Scottish and she is not afraid to explore territory that was previously considered male property. Her fiction writes marginal voices into Scottish literary and national identity. Difference is also read by Hird not only in terms of the gender divide between men and women, but also as sexual difference. Several of her fictional pieces, such as 'Hope' and 'Meat', feature queer characters. Dear Laura (2007) builds on the author's interest for female voices, yet departs from her usual narratives of dysfunctional families and her harsh observations of urban realities. The volume collects the letters written by Hird's mother to her daughter while she was studying in London in the early 1990s. The letters are interwoven with Hird's own memories of her mother, who died in 1999, her parents' relationship and her own childhood.
Luca Prono, 2010
Bibliography
2007
Dear Laura: Letters from a Mother to Her Daughter
2006
Hope and Other Urban Tales
1997
Children of Albion Rovers
1997
Nail and Other Stories
Awards
2000
Whitbread First Novel Award
1999
Orange Prize for Fiction
1998
Saltire Society Scottish First Book of the Year Award
1997
Scottish Arts Council Writer's Bursary