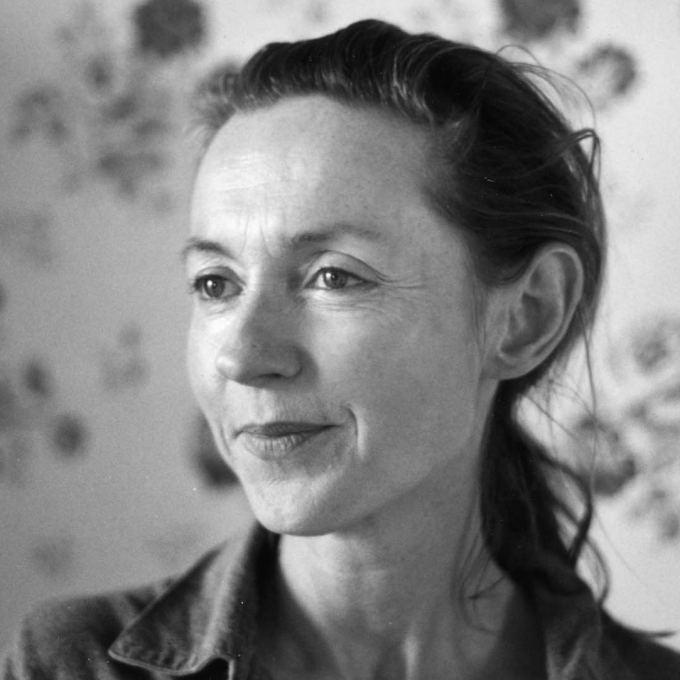 Biography
Kirsty Gunn was born in 1960 in New Zealand and educated at Queen Margaret College and Victoria University, Wellington, and at Oxford, where she completed an M.Phil. After moving to London she worked as a freelance journalist.
Her fiction includes the acclaimed Rain (1994), the story of an adolescent girl and the break-up of her family, for which she won a London Arts Board Literature Award; The Keepsake (1997), the fragmented narrative of a young woman recalling painful memories; and Featherstone (2002), a story concerned with love in all its variety. Her short stories have been included in many anthologies including The Junky's Christmas and Other Yuletide Stories (1994) and The Faber Book of Contemporary Stories about Childhood (1997).She is also author of This Place You Return To Is Home (1999), a collection of short stories, and in 2001 she was awarded a Scottish Arts Council Writer's Bursary. More recent books are The Boy and the Sea (2006), winner of the 2007 Sundial Scottish Arts Council Book of the Year Award; 44 Things (2007), a book of personal reflections over the course of one year; The Big Music (2012); and Infidelities (2014). 
Kirsty Gunn lives in London and Scotland and is Professor of Writing Practice and Study at the University of Dundee, where she directs the writing programme.
Critical perspective
Kirsty Gunn's fiction is rooted in a powerful sense of landscape. That the landscapes she works with are invented, or at least fictionalised versions of real places, rather than accurate representations, hints at their symbolic potential. For far from simply providing a scenic backdrop, the natural surroundings in several of her books take on a force and an influence equal to the characters themselves, shaping lives and destinies – sometimes benignly, and sometimes with malevolence.
Gunn is fascinated by family relationships, especially those between parents and children, a theme she picks up in her first novel, Rain (1994), and continues most strongly in The Keepsake (1997) and The Boy and the Sea (2006), as well as in her short stories.
Her style is quite distinctive: books are broken down into parts and sections rather than orthodox chapters, and the writing itself is lyrically descriptive. She has described the process of fiction writing as 'organic', building from a first line and becoming a journey whose ending she is uncertain of at the outset. The writer's role, she believes, is to stay very firmly in the background: 'I am trying for a transparency, almost like I am not there at all […] I want the process of reading to be so transparent that it almost feels to the reader to be a kind of a dream – something that they are hearing in their own head'.
Gunn first caused interest with her debut novella, Rain. Told in the first person, it describes the events of one summer through the eyes of Janey, a 12-year-old on holiday with her parents and five-year-old brother Jim at the family's lakeside cottage. Gradually the writing reveals a picture of a less than idyllic life: Janey's parents spend their nights getting drunk and entertaining, and their days sleeping off their hangovers. Janey and Jim are left to fend for themselves along the shores of the lake, but are held at the adults' mercy in the evenings. From the start, it is clear that Janey's devotion to her brother is both a compensation for the parental affection and care which she is lacking, and a determination to ensure Jim doesn't feel a similar loss. The book's assertion that 'Children have it in them to bring the ending down' proves only too accurate, however, when Janey begins to attract the interest of one of her parents' neighbours further along the lakeside. For the first time, her own need for attention and love takes precedence over her attachment to Jim, with unforeseeable consequences. Though the novella deals with loneliness, loss and guilt, it ultimately ends on an affirmative note.
In her next book, The Keepsake, Gunn pursues her fascination with parents and children, describing how a daughter gradually comes to an understanding of the terrible intimacy of families. Told again through a daughter's eyes, the story sees her returning obsessively to her mother's dreams and her memories of her father, and inventing imaginary stories in which the three of them live happily together. Filling in the gaps herself about the father she never knew, the daughter relives and recreates her mother's story of abandonment, desire and addiction.
Gunn's natural tendency towards brief, well-crafted fiction makes it is no surprise that she has also written short stories. Her collection, This Place You Return To Is Home (1999), is an impressive exploration of families, and the difficulties and paradoxes involved in both leaving and returning home. Her subjects include a mother escaping with her three children to the protection of her childhood home, children caught up in the ambiguities of their parents' disappointment, a married woman unable to free herself from her parents' love for each other, and a young man struggling to assert himself from beneath his father's money and power.
With Featherstone (2002), her third novel, Gunn expands her range and her ambition. Told in the third person, the book includes a wider cast of characters than she has dealt with previously, including more male characters, and allows the reader the benefit of multiple points of view. Set over a single weekend in the imagined town of Featherstone, the book centres around Francie, a character we never meet, but whose presence (whether real or imaginary) drives the book, and sets in motion a chain of events which will change lives forever. The importance of landscape, in this case a rural town in high summer, is again crucial, and in Featherstone the town becomes virtually a character itself, even addressed in the second person in some sections. Gunn has said that 'The concept of the town is like it being a caretaker. It is a place where awful things can happen, and very beautiful things can happen, and the town encapsulates all these events and all these lives … the town itself is a caretaker of the characters and events'. Though violent and near-tragic events take place, the book focuses on love and redemption, and the frequent descriptions of light and sunshine suggest the ongoing hope of a positive outcome.
In Gunn's novel The Boy and The Sea (2006) she returns to an elemental focus – a small group of characters living alongside, and battling with, nature. Ward, a lonely teenage boy who spends his time surfing and hanging around on the beach, struggles under the influence of his popular, powerful father, and is detached and quiet with his friends. The story centres on the events of a single day, a battle between father and son, and between man and nature, when what occurs in the surf changes everything.
Susan Tranter, 2006
Bibliography
1999
This Place You Return To Is Home
1997
The Faber Book of Contemporary Stories about Childhood
1994
The Junky's Christmas and Other Yuletide Stories