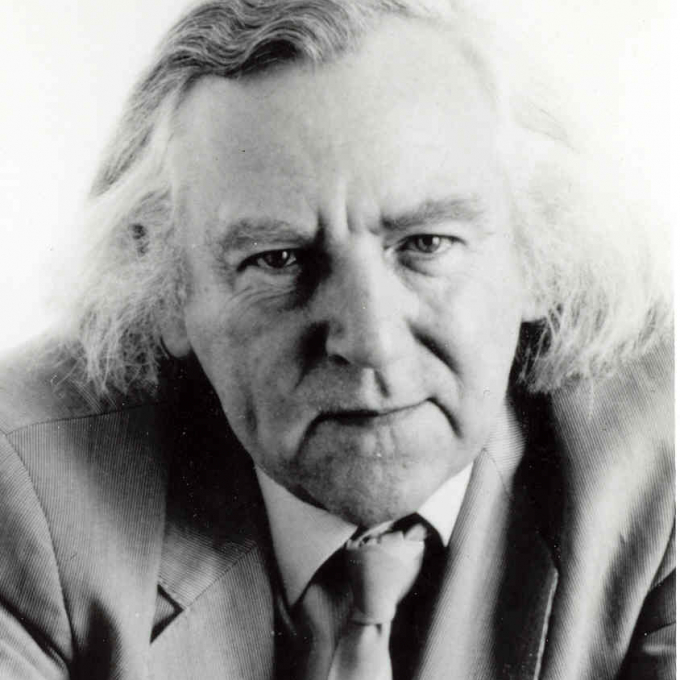 Biography
Keith Waterhouse was born in 1929 in Leeds, and was a novelist, columnist, playwright and screenwriter.
He started out as a reporter with the Yorkshire Evening Post in 1949 and later wrote for Punch, the Daily Mail, and the Daily Mirror. In 2004 he was voted most admired British contemporary columnist by the British Journalism Review.
Much of his work was jointly written with his lifelong friend Willis Hall, who died in 2005.
His novels include Billy Liar (1959), a book which went on to become a play, film starring Tom Courtenay, musical and television series; The Bucket Shop (1968); Our Song (1988); Bimbo (1990); Good Grief (1997); and Palace Pier (2003).
His writing for television includes series of That Was the Week that Was, The Frost Report, Andy Capp and Worzel Gummidge. With Willis Hall, he wrote many books based on the Worzel Gummidge series. In the 1960s and '70s particularly, he was a prolific playwright, and his plays include Celebration (1961), England, Our England (1963), Come Laughing Home (1966), Who's Who (1974), Children's Day (1975), and Whoops-a-Daisy (1978). His production, Jeffrey Bernard is Unwell (1991), about the life of the journalist, won the 1990 Evening Standard Award for Comedy of the Year.
Keith Waterhouse is also the author of several non-fiction books, among them The Theory and Practice of Lunch (1986) and Waterhouse on Newspaper Style (1989).
His two books of autobiography are City Lights: A Street Life (1994) and its sequel, Streets Ahead: Life After City Lights (1995).
Bibliography
2002
The Book of Useless Information
1995
Streets Ahead: Life after City Lights
1994
City Lights: A Street Life
1992
Sharon and Tracy and the rest: the best of Keith Waterhouse in the Daily Mail
1991
English, Our English : And How to Sing it
1991
Jeffrey Bernard is Unwell
1989
Waterhouse on Newspaper Style
1989
The Theory and Practice of Travel
1987
Worzel Gummidge Down Under
1986
The Collected Letters of a Nobody
1986
The Theory and Practice of Lunch
1984
The Irish Adventures of Worzel Gummidge
1981
Maggie Muggins, or Spring in Earl's Court
1980
Worzel Gummidge at the Fair
1980
Worzel Gummidge Goes to the Seaside
1980
The Trials of Worzel Gummidge
1980
More Television Adventures of Worzel Gummidge
1979
The Television Adventures of Worzel Gummidge
1979
Rhubarb, Rhubarb, and other noises
1975
Billy Liar on the Moon
1974
Saturday, Sunday, Monday
1963
All Things Bright and Beautiful
1963
The Sponge Room/Squat Betty
1963
England, Our England
1957
There is a Happy Land