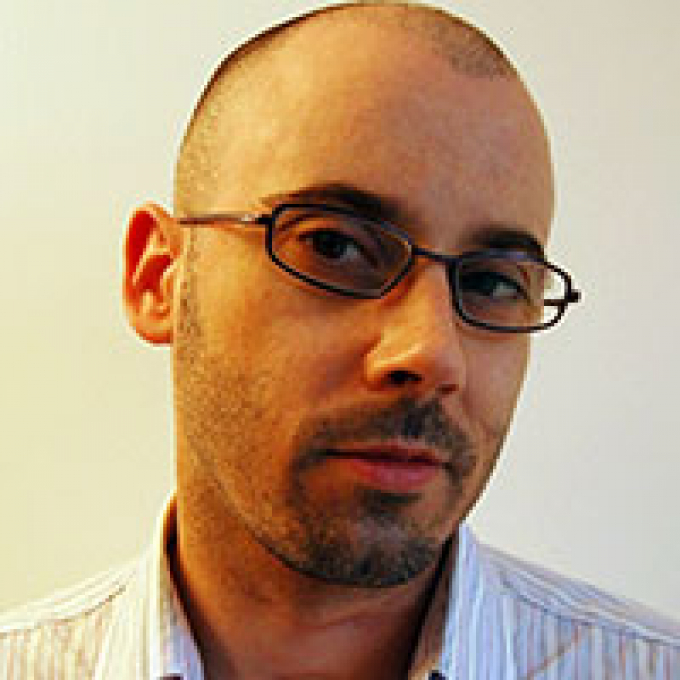 Keith Gray
Publishers:
Agents:
Biography
Keith Gray was born and brought up in Grimsby.
At primary school he avoided books thinking they were a chore and was labelled a 'reluctant reader', until he read Robert Westall's The Machine Gunners, and discovered a love of reading, and, not so long after, of writing too. His first novel, Creepers (1996), was published when he was 24, and was shortlisted for the 1997 Guardian Children's Fiction Prize.
He has gone on to write several award-winning books for children and young adults, including The Runner (1998), which won the Nestle Smarties Book Prize (Silver Award); Hunting the Cat (1996), a story based on the legends of big cats; From Blood: Two Brothers (1997), about two 18-year olds; Dead Trouble (1997), about two teenage boys who find a gun; and Malarkey (2003), shortlisted for the Booktrust Teenage Prize. 
Further novels include Warehouse (2002), set in the docklands of a small northern town, also shortlisted for the Guardian Fiction Prize and Scottish Arts Council Book of the Year Award,  and winner of the 2003 Angus Book Award; Malarkey (2003);The Fearful (2005), shortlisted for the 2005 Catalyst Book Award; Ghosting (2008); and Ostrich Boys (2008), shortlisted for the Costa Children's Book Award, the 2009 Carnegie Medal, and the Booktrust Teenage Prize.
His most recent novels are Next (2012), You Killed Me! (2013) and The Last Soldier (2015).
Keith has been a judge for the Blue Peter Book Award, the Guardian Fiction Prize, the Booktrust Teenage Prize and the Nestlé Children's Book Prize.  He regularly reviews teenage fiction for both The Guardian and The Scotsman.  In 2008 he was the first ever Virtual Writer in Residence for Scottish Book Trust; commissioning and editing short stories by his favourite writers and producing online creative writing videos to encourage young writers everywhere.
He currently lives in Edinburgh and claims he is still writing books for the reluctant boy reader he once was.
Bibliography
2009
The Return of Johnny Kemp
1997
From Blood: Two Brothers
Awards
2009
Booktrust Teenage Prize
2009
Royal Mail Award for Scottish Children's Books
2008
Costa Children's Book Award
2004
South Lanarkshire Book Award
2003
Booktrust Teenage Prize
2003
Scottish Arts Council Book of the Year Award
2002
Guardian Children's Fiction Prize
1998
Nestlé Smarties Book Prize (Silver Award)
1997
Guardian Children's Fiction Prize