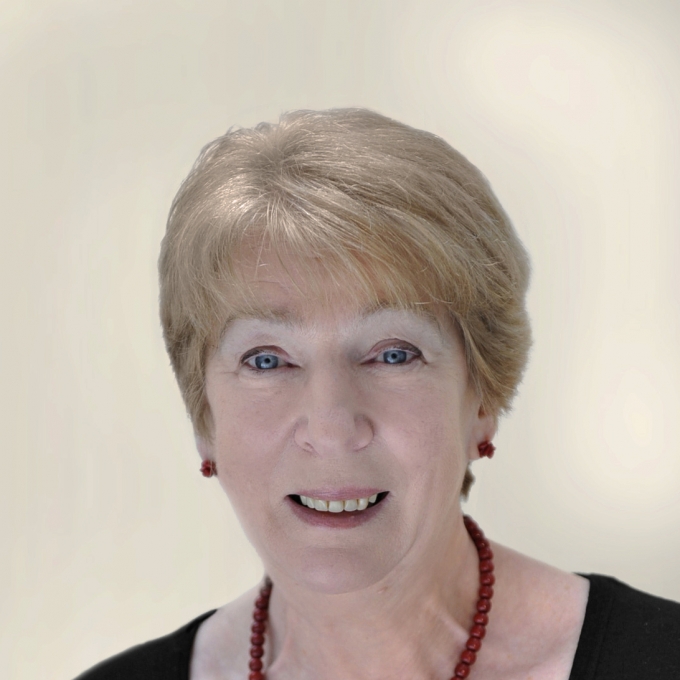 Kathleen Jones
Publishers:
Agents:
Biography
Kathleen Jones has published poetry, feature articles and short fiction in a variety of magazines including SHE, Cosmopolitan, Writing Women, Chapman, Outposts, Panurge, Tabla, Tenth Muse, Other Poetry, the North, New Welsh Review, Smith's Knoll - to name only a few. 
Her poetry, fiction and biography have won several national awards. Her short stories have been widely anthologised and also broadcast on Radio Four and on radio networks in Holland, Germany and Spain. A selection of her short fiction, called Three, was published in 2011 and two historical novels, The Sun's Companion in 2012 and The Centauress, in 2013. She has worked in radio in the middle east and as a freelance writer and broadcaster in Britain. Her prize-winning, collection of poetry Unwritten Lives was published by Redbeck Press in 1995 and a further collection Secret Eden was exhibited as part of a collaborative project for Visual Arts Year 97 with landscape photographer Tony Riley. Her latest collection, Not Saying Goodbye at Gate 21, was joint-winner of the Straid Award in 2011 and published by Templar Poetry.
She is the author of nine biographies. A Glorious Fame;  the Life of Margaret Cavendish, Duchess of Newcastle, published by Bloomsbury in 1987; Learning Not to be First: The life of Christina Rossetti, Oxford University Press  1991;  A Passionate Sisterhood, The Lives of the sisters, wives and daughters of the 'lake poets', Constable (hardback) June 1997, Virago paperback in 1998, St Martin's Press NY 2000. Catherine Cookson; The Biography was published by Constable in May 1999 and was one of the UK's top ten best-selling non fiction books, with a follow-up in 2004 - Seeking Catherine Cookson's Da. In 2004 she was also commissioned by the Arts Council to write a short monograph on Margaret Forster as an introduction to the novelist's life and work, which was subsequently extended into Margaret Forster: A Life in Books in 2011. Katherine Mansfield: The Story-tellerwas published by Penguin NZ in August 2010 and is the first biography for 25 years, making use of a wealth of new material that has recently come to light. Norman Nicholson: The Whispering Poet, was commissioned by the poet's Literary Estate to celebrate the centenary of his birth in 2014.  Kathleen has also published a series of books on Alternative Rites and Ceremonies of marriage, birth and death under the name Kate Gordon.
Kathleen Jones is a regular performer at Literature Festivals all over Britain and leads creative writing workshops for fiction, poetry and life-writing.  She is a part time tutor for the Open University on-line creative writing degree programme, was appointed as a Royal Literary Fund Fellow in 2006, and elected a Fellow of the English Association for services to literature in 2012.  Kathleen blogs regularly at A Writer's Life.   Www.kathleenjonesauthor.blogspot.com
Critical perspective
Kathleen Jones is a biographer, poet, essayist, and short story writer as well as (under the pen name of Kate Gordon) the author of a series of 'practical guides' on weddings, baptisms and funerals.
Her best-known biographies are of women who have achieved popular success but, partly as a result of their popularity, have been denied serious critical attention.
Jones' first biography was of Margaret Cavendish, Duchess of Newcastle (1623-1673). Described on the dust jacket as a 'feminist long before her time', she was often sneered at by contemporaries like Pepys, but later admired by no less than Virginia Woolf, who described her writings as 'congealed in quartos and folios that nobody ever reads'. Jones' interest in high profile women writers simultaneously dismissed by the establishment is perhaps most apparent in her biography of Catherine Cookson. Jones provides a compelling defence of her biographical subject in the preface to Catherine Cookson: The Biography (1999):
'People who lived within the educated, literate levels of society, such as the members of the 'Bloomsbury Group' who wrote to each other and about each other with such fluency, are a biographers dream. Their lives are publicly documented and privately chronicled in numerous letters and diaries. But, lower down the social scale, among the people who scrubbed their steps, emptied their chamber pots and delivered the coal, it was a different matter. Even if they had had enough education to read and write, paper and pen were not among their most frequently used possessions. Leisure to scribble down anything other than a shopping list was rare among people who worked twelve hours a day with only one half day off per week.'
The illegitimate daughter of a domestic servant, Catherine Cookson went on to write 97 novels, all still in print. A sequel to her best-selling biography of Cookson, Seeking Catherine Cookson's Da (2004), pursues the novelist's elusive father, a man Cookson herself claimed not to know.
Kathleen Jones hails from the Lake District and she has movingly captured her profound sense of the connection between writing and place in her autobiographical contribution to Landscape into Literature: A Writer's Anthology (2005). It is her sense of the locatedness of literature that partly explains Jones' sustained interest in writers with strong regional connections in the north of England, not just Cookson and Cavendish, but also the sisters, wives and daughters of the Lake Poets (Wordsworth, Southey, Coleridge) and the Cumbrian novelist, Margaret Forster, a writer Jones notes has, 'since her first novel in 1964 … published a book almost every year'.
Beyond these prolific northern women, Jones has also written highly regarded biographies of Christina Rossetti and most recently, Katherine Mansfield, writers associated with the more economical forms of poetry and short story. In these biographies, Jones, who has also lived in Africa and the Middle East, illuminates the wider transnational connections and movements of Rossetti and Mansfield in biographies that have been feted for their panoramic plot lines. Most notably perhaps, Katherine Mansfield:The Story-Teller (2010) has been praised by the pre-eminent Mansfield scholar Vincent O'Sullivan for its extensive attention to 'those overlapping and social worlds' that Mansfield moved through, as well as for its skilful telling of her life in the present tense: 'What Jones has brought off by using the voice of life as it occurs is to record the details of Mansfield's experience with their ringing sense of immediacy, with the force of an almost constant confusion and disappointment and discomfort.'
Herself a published poet, Jones' poems reveal her broader interest in landscape, region and religion (on the latter, see her practical guides), sometimes all within the same poem. Below is the opening of 'Above Middleton' (a town in Rochdale):
'From this hill the view is larger than God,
the weather less forgiving.
Rough land, honed by a battering wind
that thrums over the houses
and howls inside the head like a chained dog.
This is the cold that cracks stone,
breaks open keens on calloused fingers
for the few descendants of the long-forgotten dead
who moled the lead seams under the Pennines,
leaving their poisoned bones
in unmarked graves.
Their cottages are fallen stone
and the roofless church
has a congregation of nettles.'
Several of Jones' short stories put flesh on the bones of lines like these, offering extended autobiographical impressions of the northern landscape in which she grew up (see, for example, the vivid evocation of North Shields in 'A Matter of Words').
This essay began by noting that Jones' best-known biographies are of women who have achieved popular success but, partly as a result of their popularity, have been denied serious critical attention. In turn, Jones has written of biographers themselves that, 'in the book world', are not regarded as 'real writers': 'Biographers do it second hand. If you can't write yourself, you write about someone who can. The arch literary snob Virginia Woolf (herself a biographer) argued that biography was not an art but a craft; a paste and cuttings job.' We might speculate as to whether Jones would claim to have elevated the 'craft' of biography to an art form, but she has unquestionably demonstrated through her writings the cultural value of the biographer in illuminating the lost narratives of a range of remarkable women artists.
Dr James Procter, 2010
Bibliography
2013
Norman Nicholson: The Whispering Poet
2013
Other People's Lives
2012
Margaret Forster: A Life in Books
2011
Not Saying Goodbye at Gate 21
2011
Three and Other Stories
2010
Katherine Mansfield: The Storyteller
2005
Landscape into Literature: A Writers' Anthology
2004
Seeking Catherine Cookson's Da
2003
Margaret Forster: An Introduction
2000
Alternative Funerals
1999
Catherine Cookson: The Biography
1999
Alternative Baptisms
1998
Alternative Weddings
1997
A Passionate Sisterhood: The Sisters, Wives and Daughters of the Lake Poets
1991
Learning Not to Be First: The Life of Christina Rossetti
1988
A Glorious Fame: The Life of Margaret Cavendish, Duchess of Newcastle, 1623-1673
1987
Rumours of Another Sky