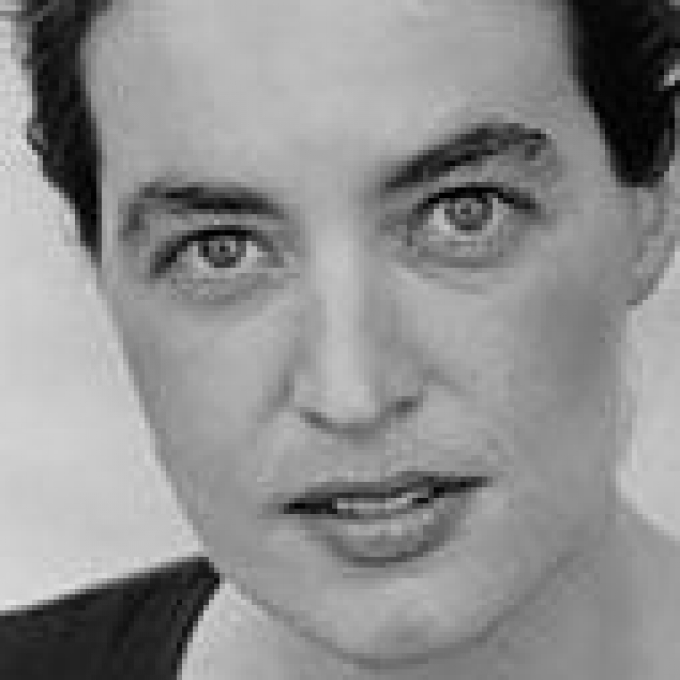 Kate Clanchy
Publishers:
Agents:
Biography
Born in Glasgow, Scotland in 1965, poet Kate Clanchy was educated in Edinburgh and Oxford.
She lived in London's East End for several years, before moving to Oxford where she now works as a teacher, journalist and freelance writer. She is a regular contributor to The Guardian newspaper and teaches Creative Writing at the Arvon Foundation. She was Poet in Residence for the Red Cross in the UK as part of the Poetry Society's Poetry Places scheme and was a member of the new IMAGES writers' exchange to Australia, organised by the British Council and the Arts Council of England.
Kate Clanchy is the author of two prize-winning collections of poetry, the acclaimed Slattern (1995), which won the Forward Poetry Prize (Best First Collection) and a Somerset Maugham Award, and Samarkand (1999), which was shortlisted for the Forward Poetry Prize (Best Poetry Collection of the Year) and won a Scottish Arts Council Book Award. Her poetry has been broadcast by BBC Radio and published in various newspapers and magazines including The Scotsman, the New Statesman and Poetry Review. She also writes for radio and broadcasts on the World Service and BBC Radio 3 and 4.
Newborn (2004), is a collection of poems covering pregnancy, birth and caring for a new baby. In 2005 she wrote a poetic picture book for children, Our Cat Henry Comes to the Swings.
Her book What Is She Doing Here?: A Refugee's Story (2008) won the 2008 Writers' Guild Award (Best Book). In 2009, her short story, 'The Not-Dead and the Saved' won the BBC National Short Story Award. In 2013 her first novel Meeting the English was shortlisted for the Costa Prize for Best First Novel. 
Critical perspective
In What Is She Doing Here? (2008), the story of her friendship with and domestic employment of a Kosovan War refugee, Kate Clanchy remarks that the early years of mother and baby are 'one of the grand loves of our lives', concluding: 'Pride in your children should be kept close in your heart, like the deepest romances, like an affair'.
These concerns with female experience – of romance, sex, and especially child-rearing – have characterized her poetry volumes, from Slattern (1995) to Newborn (2004), although, as she further remarks, her poems have sometimes been 'accused of representing women – all women – too "conservatively" or too "radically"'. The book, which attracted a wide audience by being read on BBC Radio 4, answers such criticism. With the sympathy of her account of Antigona's life struggles, Clanchy broadened her writing's scope, to comment acutely on cultural and political differences within contemporary Europe.
Explaining her poetic beginnings, Clanchy has pointed to the influence of Carol Ann Duffy's monologues and dramatic personae; and the encouragement of her first editor Simon Armitage (whose effect can be seen in her prevalent use of half-rhymes). She has also mentioned the effect of reading American poets such as C.K. Williams and Sharon Olds, for their willingness to talk personally about themselves. In a recent interview with Vicki Bertram, Clanchy pointed out that 'In my poetry there's an element of wanting to be very clear: to explain things' (Horizon Review, Salt Publishers website). She attributed this to her previous career as an English teacher. It's certainly the case that schools and their children appear in poems throughout her first collection Slattern. Most obviously, 'Timetable' remembers 'the lino warming, shoe bag smell, expanse / of polished floor' and 'hear the bells, sometimes, / for years, the squeal and crack / of chalk on black'.
Other poems note the inherent differences between the sexes. The boys 'wear gold like armour. / They hold up hardened hands of rings to flick / the shivering light like knives'. As for the girls, fashionable footwear is their concern: boots 'with hooks, are in this year' and removing them 'takes, I'd say, a mirror, / certain music, / days' ('Long Boots'). But Slattern's mainly exuberant, even flirtatious, tone comes through its emergent sexuality. 'Men', the opening poem, lists male attractions, such as: 'the soft white-collared ones / smelling of wash that someone else has done, / of apples, hard new wood'. This is a confident woman's gaze, seeking love. 'I watch, remember my body, / Braille to your fingers, stroke / the wayward hairs on my arm' ('Afterwards'). And in 'Sex, Like Planes', 'We hang absurd in air / and see the earth is barely there'. Yet perhaps the most memorable sexy poem uses a male voice, that of a ditched boyfriend, to intimately view a bride: 'in my mind / I slowly climbed the low, secret steps of her spine' ('The Wedding Guest's Story').
The subjects in Samarkand (1999) move from romance and sensuality towards making a family and home-life, although it opens with poems about journeys. These are both literal, as when revisiting her native Scotland ('The Bridge Over the Border'), and fanciful in comparing the 'sovereign-golden' fields of Oxfordshire to Samarkand's 'Al-al-Din's gold-plated domes / slung with Soviet tourist signs' ('To Travel'). The classroom now provides a darker lesson, when the removal of a wasps' nest interrupts boys' concentration on Wilfred Owen: 'They watch the wasps through glass, / silently, abashed, the way we all watch war'. And a note of sober elegy ('Deep Blue', 'My Grandfather') comes in to Clanchy's work. But again the most memorable poem is about female desire, as wittily spoken by 'Guenever', Arthur's Queen, about her lover. 'I have seen Sir Lancelot / snatch a moth from its lamp-bound orbit, / cage it in his palm adroitly, / blow it dusty, puzzled, free - / and all the while keep his eyes on me'. Also characteristic are several poems concerning children, and 'The NewHome Cabaret', a concluding sequence in which a couple establish themselves in their first home.
The latter seemed preparatory to writing about Clanchy's own experience of having babies and raising children. In the book-length sequence of poems Newborn (2004), she does this with a combination of intense feeling and delighted observation of herself and the child. Introducing it, she claims that 'Parenthood, with its huge internal dramas and dance of love, is as natural a subject for the sequence as the doomed affaire'. She herself likens the poems' 'naked, unembarrassed quality, their clarity and confidence', adding that 'Motherhood can do that for you' (Poetry Book Society Bulletin, Spring 2004). This maternal voice is addressed to her child. This starts almost at the point of conception ('you, love, / are perhaps ten cells old') and continues with the birth: 'There, / you issued forth in scarlet flumes, / in cinescope, in a sunrise of burst veins' ('Pang').
Thereafter the focus is on the mother's 'close work' of caring for the baby as well as observing him: his 'misericord face', 'blurred from years of polish', and his hair 'fine // as the innermost, vellum layer / of some rare snowcreature's / aureole of fur'. Naturally, the baby is soon developing into an inquisitive toddler, exploring the garden, the seasons and watching the changes in the night sky. The charming 'Moon, O Moon!' probably derives from Ted Hughes' poem, 'The Moon and Little Frieda'. Just as significant is the child's discovery of language: 'Did he think words / were things – birds / that would rush to his naming, / hear only his call / in the whole blue sky?'
The lives of other women and their children form the subject of What Is She Doing Here? This biography of Antigona, a Kosovan woman, and her family not only explains their harrowing escape from a war-torn country but also their relationships: the ways 'our two cultures had made us profoundly not superficially different'. It unfolds a remarkable story of survival and female solidarity. Meeting Antigona in 2001, Clanchy's employment of her as a nanny arose from the need for childcare, to continue her writing career. They became friends, if at times highly argumentative, as differing attitudes to consumerism and Clanchy's liberal values came into conflict with Albanian social mores. This centred on The Kanun of Lek, a social code of behaviour and blood vengeance that - to Western eyes - seems highly oppressive to women. Yet, during her five years in the UK, Antigona becomes 'a powerful symbol to other Albanian women, and a threat to the men'.
Kate Clanchy has shown herself a sympathetic chronicler of female lives and experiences – her own and those of other women.
Dr Jules Smith, 2009
Bibliography
2008
What Is She Doing Here?: A Refugee's Story
2005
Our Cat Henry Comes to the Swings
2004
All The Poems You Need To Say Hello
Awards
2013
Costa Book Award for Best First Novel (shortlist)
2009
BBC National Short Story Award
2009
Writers' Guild Award (Best Book)
2009
Scottish Arts Council Book Award
2004
Forward Poetry Prize for Best Collection (shortlist)
1999
Forward Poetry Prize for Best Collection (shortlist)
1999
Scottish Arts Council Book Award
1997
Mail on Sunday/John Llewellyn Rhys Prize
1997
Somerset Maugham Award
1996
Forward Poetry Prize for Best First Collection
1996
London Arts Board New Writer Award
1996
Saltire Society Scottish First Book of the Year Award
1996
Scottish Arts Council Book Award