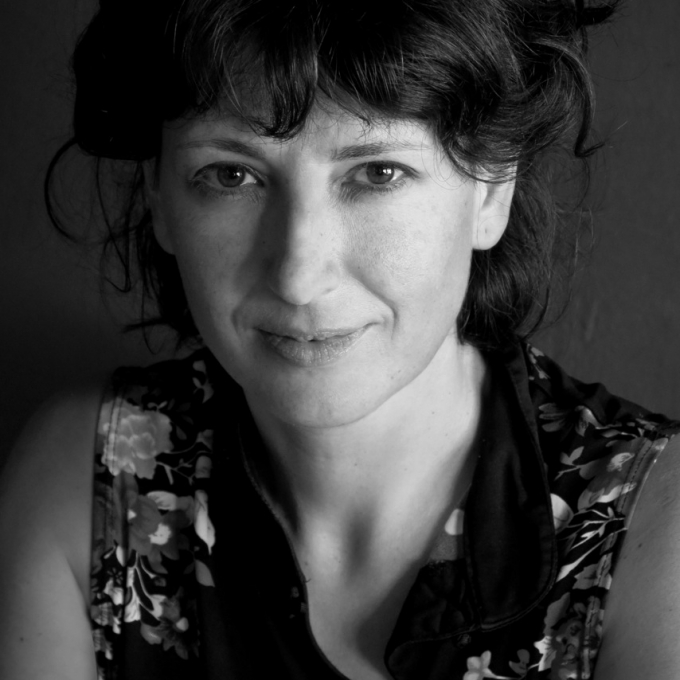 Kapka Kassabova
Publishers:
Biography
Kapka Kassabova was born and raised in Bulgaria in the 1970s and 1980s, and educated at the French College in Sofia. Her family emigrated to New Zealand just after the fall of the Berlin Wall, and she spent her late teens and twenties there where she published two poetry collections All Roads Lead to the Sea (1997) and the Commonwealth-Writers Prize winner for debit fiction in Asia Pacific Reconnaissance (1999). 
In 2004, Kapka moved to Scotland and published Street Without a Name (2008). It is a story of the last Communist childhood and an unsentimental journey across post-communist Bulgaria, and was shortlisted for the Prix Européen du Livre and the Dolman Travel Book Award. 
The music memoir Twelve Minutes of Love (2011), a tale of Argentine tango, obsession and the search for home, was shortlisted for the Scottish Mortgage Investment Trust Book Awards. Villa Pacifica (2011), a mystery novel with an equatorial settings, came out at the same time. Her memoir Border: A Journey to the Edge of Europe (2017) was shortlisted for the Baillie Gifford Prize.
Her essays and articles have appeard in The Guardian, The Times Literary Supplement, Vogue, The Sunday Times, The Scottish Review of Books, The NZ Listener, Grant and on BBC Radio 3 and 4. 
Her UK poetry collections are Someone else's life (2003) and Geography for the Lost (2007) and her poetry has been widely anthologised in New Zealand and the UK. 
Kapka lives in the Scottish Highlands. 
Bibliography
2017
Border: A Journey to the Edge of Europe
2011
Twelve Minutes of Love
2008
Street Without A Name: Childhood and Other Misadventures in Bulgaria
2007
Geography for the Lost
1997
All Roads Lead to the Sea
Awards
2017
Baillie Gifford Prize (shortlist)
2012
Scottish Mortgage Investment Book Award (Non-Fiction)
2009
Dolman Best Travel Book Award (Non-Fiction)
2009
Prix du Livre Europeen
2004
Cathay Pacific Travel Writer of the Year Award (New Zealand)
2002
Cathay Pacific Travel Writer of the Year Award (New Zealand)
2000
Commonwealth Writers Prize (South East Asia and South Pacific Region, Best Book)
1999
Montana Book Awards Deutz Medal (New Zealand)
1998
Jessie Mackay Best First Book Award for Poetry (New Zealand), All Roads Lead to the Sea
1998
Montana Book Award (New Zealand) All Roads Lead to the Sea