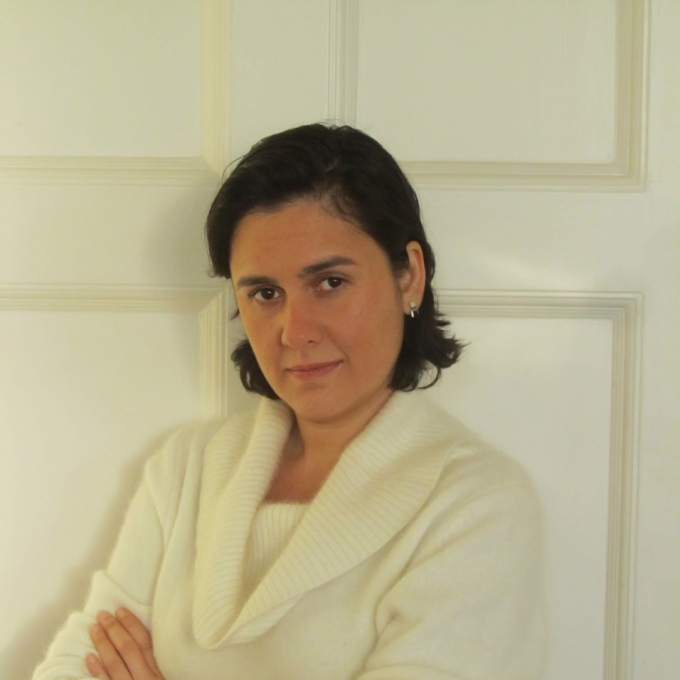 Kamila Shamsie
Publishers:
Agents:
Biography
Kamila Shamsie, novelist, was born in 1973 in Pakistan.
Her first novel, In the City by the Sea, was shortlisted for the Mail on Sunday/John Llewellyn Rhys Prize, and her second, Salt and Saffron, won her a place on Orange's list of '21 Writers for the 21st Century'. In 1999 Kamila received the Prime Minister's Award for Literature in Pakistan. Her third novel, Kartography (2004), explores the strained relationship between soulmates Karim and Raheen, set against a backdrop of ethnic violence.
Kamila Shamsie lives in London and Karachi. She has a BA in Creative Writing from Hamilton College in Clinton New York, where she has also taught Creative Writing, and a MFA from the University of Massachusetts, Amherst. She also writes for The Guardian, The New Statesman, Index on Censorship and Prospect magazine, and broadcasts on radio.
Her novels include Broken Verses (2005), and Burnt Shadows (2009), an epic narrative which was shortlisted for the 2009 Orange Prize for Fiction, and A God in Every Stone (2014). Her seventh novel, Home Fire (2017), was longlisted for the Man Booker Prize, shortlisted for the Costa Novel Award, and won the Women's Prize for Fiction in 2018.
Critical perspective
Kamila Shamsie is one of a new wave of Pakistani writers who are based in Britain (others include Mohsin Hamid and Nadeem Aslam) and successful in both Pakistan and the West.
As a female born in Pakistan in the early 1970s, in a culture in which girls were expected to become only wives and mothers, Shamsie was fortunate in her family background and the support she received: her affluent and literary family already included several female writers, including her mother, Muneeza Shamsie, and her great-aunt, Attia Hosain. Consequently, her literary aspirations were positively encouraged.
After her Pakistani childhood, Shamsie attended university in the US. Though she is now based mainly in the UK, she has homes in all three continents. Her first four novels are set in her home city, Karachi, Pakistan, while Burnt Shadows (2009) spans several continents but is partly based in Karachi. Shamsie's portrayals of Karachi are affectionate, vivid and complex, painting a picture of a vibrant and lively city without romanticising it. Her international experiences have given her a different perspective on her home environment, and this underpins her fiction - she often explores cross-cultural relationships and cultural identity, particularly the burden of cultural history and family expectations.
Shamsie's first novel, In the City by the Sea (1998) was acclaimed for its maturity and self-assurance, given that the author was just 25 when it was published. Like most of her novels, it is set in Karachi and features the upper-middle class elite and their experiences in a politically turbulent homeland. In the City by the Sea is political in a quiet and subtle way. Its focus is 11-year Hasan, who leads a charmed life in a secure, loving and affluent family, until his world is turned upside down when he sees a young boy, much like himself, fall to his death while flying a kite. Hasan is thus made aware of the frailty of life and how dramatically one's secure environment can change. This incident is followed by the arrest of his beloved uncle, Salman Mamoo, who is subsequently imprisoned for treason. The turbulent political environment and oppressive military rule of the country thus infiltrates the novel as it infiltrates Hasan's sheltered world. The young boy responds by making use of his imagination and creativity - his make-believe friends include characters from Shakespeare and from Arthurian legends. His incorporation of fantasy into reality is not escapist, but uplifting and life-affirming, for it demonstrates the power of imagination to transform one's reality and to enable one to see the magical in the mundane.
In Salt and Saffron (2000), the protagonist Aliya, like Shamsie herself, is returning to her affluent family in Karachi after studying in the US, an experience that has enabled her to step back psychologically and view her culture from a slightly different perspective. Aliya's family is an aristocratic nawab family, and she begins to question the values with which she has been raised, particularly when she meets a man from a poor background (he is the 'salt' to Aliya's 'saffron'). This is a culture in which the social hierarchy is rigid, and Aliya begins to feel the burden of the family heritage she is carrying. As she explores the stories and secrets of her ancestry, Salt and Saffron both celebrates and questions the culture of oral storytelling - Aliya is aware of the richness and vibrancy of the family stories and the craft of storytelling itself, but equally this storytelling culture has helped to create a web of 'family identity' which she now wishes to loosen. Salt and Saffron is thus a poignant exploration of the search for a balance between individual identity and ancestral and cultural heritage.
Kartography (2002) begins when the protagonists Karim and Raheen are in their early 20s, but depicts their 1970s childhood through a series of flashbacks which also tell the stories of each of their parents. As the childhood friendship of Karim and Raheen develops, the will-they-won't-they sexual tension of their personal story is set against the turbulence of political violence in Pakistan. The flashbacks particularly emphasise the 1971 civil war. Once again, Shamsie explores the experiences of the wealthy elite in an unstable nation which is constantly in danger of collapse. Just like Hasan in Shamsie's first novel, the position of the wealthy is not secure, and members of this social class are aware that they are standing on precarious ground. Kartography's title refers to Karim's wish to create a detailed map of Karachi (the deliberate mis-spelling takes the 'K' from Karachi). To this day, the city of Karachi apparently has no printed map, and locals rely on their intuitive knowledge and personal experience. Karim's wish to construct a map suggests his love for his home city, but also his desire to create order and to see the wider picture from a detached perspective (for he is overseas when he begins drawing maps). Raheen, on the other hand, cannot understand his need to do this.
Some critics felt that Kartography incorporates too much factual information in an awkward manner (see particularly Julie Myerson's review in The Guardian, 3 August 2002). In general, Shamsie's dialogue is quite intense and she does sometimes have a tendency to cram too much in, which can weaken characterisation. On the whole, however, her incorporation of personal stories with political and social background is poignant and sensitive, offering readers the much-neglected story of Pakistan within imaginative and lively fictional stories.
Broken Verses (2005), again set in Karachi, explores idealist fundamentalism, and the conflict between personal life and political activity. Aasmani Inqalab is a young woman in her 30s who is struggling with tragedy. Her mother, Samina, a feminist activist, has been missing for 14 years, along with Samina's lover, a revolutionary known as 'The Poet' who is presumed murdered. Aasmani remains in a state of intense grief, but she has mixed feelings towards her mother - she is intensely proud that Samina fought for her beliefs, yet also angry and hurt that she was neglected and abandoned for the sake of politics. Consequently, Aasmani has not fully grown-up, and is uncertain about her own belief-system and sense of identity - she is torn between her wish to continue her mother's work and her need to free herself from the shadow of this powerful woman. Aasmani's character does not develop extensively - at the end of the novel she is making  a documentary about her mother's life and work, and still seems unable to move forward. Yet this perhaps represents a country that is still held back by idealistic visions of the past.
Burnt Shadows (2009) is an ambitious epic, and the first of Shamsie's novels to move outside Karachi. It spans more than half a century, from World War II to the 2001 World Trade Center attacks and the post-9/11 world. Throughout this, it moves from the atomic bombing of Nagasaki, Japan to the 1947 partition of British India, to the new Pakistan and later to Afghanistan and the US. All this is set around the stories of two families who incorporate individuals of various different nationalities and several cross-cultural relationships.
Burnt Shadows opens, post-9/11, in Guantanamo Bay. An unnamed man - naked, chained and terrified - asks 'How did it come to this?' as he is led into a cell. The novel, which quickly moves back to 1945, before returning to Guantanamo at the end, sets out to answer this question. The central character is a Japanese woman, Hiroko Tanaka, whose beloved German fiancée, Konrad Weiss, is killed by the Nagasaki atom bomb. In her grief, Hiroko moves to India to find Konrad's sister, who is unhappily married to a British colonial, James Burton. Various cross-cultural relationships develop: Hiroko forms a close bond with Konrad's sister, before falling in love with a Muslim, Sajjad Ashraf. After the partition of British India, Hiroko and Sajjad take their son Raza to live in Pakistan. Thus, Sajjad loses his home city, Delhi, in the same way that Hiroko lost Nagasaki, and the novel explores the relationship between place and identity, as well as relationships between people from vastly different cultures. Shamsie's saga combines the stories of the Burtons and the Ashrafs over many years, coming to a head when the Burton's son Harry becomes involved with the CIA, and Raza ends up in an Afghan training camp.
Burnt Shadows raises and explores a vast array of  topical and controversial issues. As the characters struggle to understand national identity, religion and politics, and the impact these issues have on their own lives, the novel attempts to answer its opening question. Inevitably, an ambitious and far-ranging work such as this raises questions more than answers, but Shamsie has been highly acclaimed for this epic novel and its attempt to bring together world events from Nagasaki to Guantanamo, while depicting the personal stories of two cross-cultural families whose pains and losses bring to life the real human suffering behind war and politics.
Elizabeth O'Reilly
Bibliography
2014
A God in Every Stone
1998
In the City by the Sea
Awards
2018
Women's Prize for Fiction
2017
Man Booker Prize for Fiction (longlist)
2017
Costa Prize for Best Novel (shortlist)
2015
Baileys Prize (shortlist)
2009
Muslim Writers Award
2009
Orange Prize for Fiction (shortlist)
2004
Patras Bokhari Award (Pakistan)
2002
Mail on Sunday/John Llewellyn Rhys Prize (shortlist)
1999
Prime Minister's Award for Literature (Pakistan)