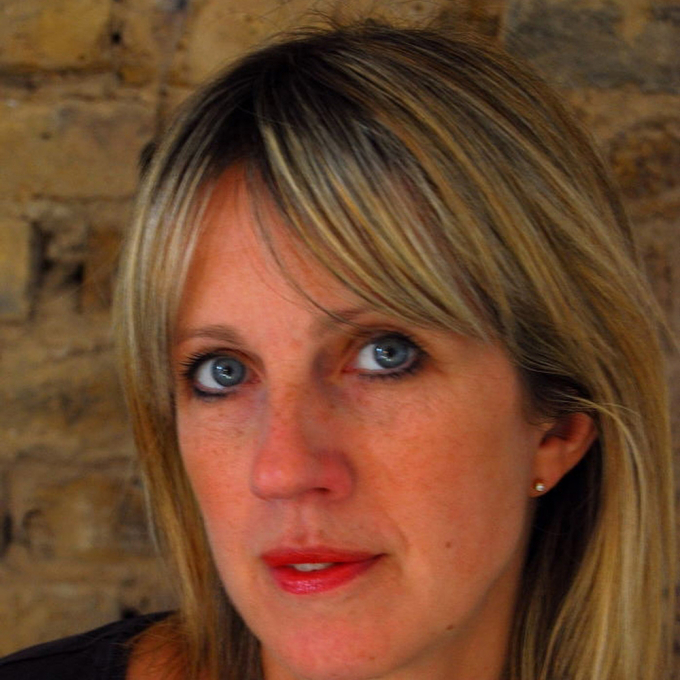 Julie Myerson
Publishers:
Agents:
Biography
The novelist Julie Myerson was born in Nottingham in 1960.
She read English at Bristol University and has worked for the National Theatre and in publishing. She also works as a journalist and contributes reviews and articles to newspapers, magazines and radio programmes.

Her first novel, Sleepwalking, was published in 1994, followed by The Touch (1996), Me and the Fat Man (1998), and Laura Blundy (2000). Her novel, Something Might Happen (2003), which explores the devastating effect of a brutal murder on the inhabitants of a small seaside town in Suffolk, was long-listed for the Man Booker Prize for Fiction.
Her first work of non-fiction, Home: The Story of Everyone Who Ever Lived in our House, was published in 2004, followed by a memoir about PE at school - Not a Games Person (2005). 
Julie Myerson's work has been translated into many languages. Her latest book is The Lost Child (2009).


Critical perspective
Many readers are more familiar with Julie Myerson through her work as a journalist on British national newspapers than through her fiction.
In papers such as The Independent, she writes, often hilariously, sometimes passionately, on numerous issues ranging from choosing a school for your children to teenage pregnancy, from growing breasts to living it up at a health spa in Morocco. In this writing she often quotes examples from her own family life and experience so that if you read her work regularly you develop a particular empathy for Myerson and her family and almost feel you know them personally.
But in her fiction Myerson explores a much darker and richer world, which might seem surprising to those who know her through her journalism. Her first novel, Sleepwalking, broke onto the publishing scene in 1994 and immediately gave her a reputation as a writer interested in taboo subjects. It tells the story of Susan married and pregnant, who, in the aftermath of her father's suicide, begins an affair. The idea of sex in an advanced phase of pregnancy - and adulterous sex to boot - shocked many critics at the time, but Myerson does not expose the details or the perverseness of the act itself, she is far more concerned with illustrating the simple fact that in the reckless, often selfish search for love and understanding, moral scruples dictated by society have little importance. Throughout her affair Susan is haunted by the ghost of her father and is only redeemed from imminent madness by the birth of her son Jack. The presence of ghost-like characters is a motif that crops up in a number of Myerson's novels and gives a sinister other-world quality to her work reminiscent of writers such as Daphne du Maurier, whom Myerson professes to have admired as a youngster. Much has been made of the fact that Myerson's own father committed suicide when she was a child and many critics have noted autobiographical elements in the novels, but this in no way detracts from them, because personal experiences are used as ideas to be explored, rather than as neuroses to be worked through.     
The theme of the earth-shattering importance of childbirth and child devotion in a mother's life and the fact that when the bond between mother and child is broken or in some way defective it can subvert the course of a person's existence is common in Myerson's work and comes out again in her novel Me and the Fat Man (1998). In this book Amy, a seemingly normal married woman begins a career as a small-town prostitute, not particularly because she needs the money but for more subtle reasons that Myerson flirts with only briefly and never judgmentally, allowing the reader to draw his own conclusions. Soon Amy meets Harris, a friend of her mother, who was drowned on a Greek island when Amy was a baby. Harris introduces her to his lodger, the obese Gary, the "fat man" of the novel's title, and they begin an affair that ends in childbirth and tragedy. In a society obsessed with weight one would have expected the writer to dwell more on the physical details of loving an overweight individual, but again this aspect is secondary in Amy's desperate search for love and a sense of identity.
In her next novel, Laura Blundy (2000), Myerson moved from contemporary England to Victorian London. Although, or perhaps because, her main character, as in her previous novels, is a young married woman, Myerson seems to set this novel in a new context in order to explore a new moral as well as physical landscape. This is the time in London's history when massive building development was going on and when men were trying to move over from the open cesspit of the River Thames to a clean, modern sewage system that would eradicate disease and save lives. Laura Blundy is run over by a hackney cab and has to undergo a graphically depicted leg amputation that reflects a fascination for gory authenticity shared by numerous other contemporary writers such as Ian McEwan, Alan Warner, Kathy Reichs or Patricia Cornwell, and perhaps inspired by the 'going beyond the limit' quality of modern television and films. In the manner of many a romantic heroine, Laura falls in love with her surgeon and they marry. But the couple do not live happily ever after, for the doctor has a perverted over-fondness for the knife and Laura's sense of loss of her baby daughter earlier in her life forces her into a desperate relationship with Bill, a man 15 years her junior and already the father of a large family of his own.
Myerson's treatment of the men who get involved with her main female characters – the duped husbands in Sleeepwalking or Me and the Fat Man or the murdered surgeon in Laura Blundy - is almost shockingly harsh and pitiless, yet Myerson is not a man-hater. Her heroine's feelings for her previous partners are indifferent rather than actively spiteful because they can no longer offer her what she needs psychologically and she has moved on to other things.
Myerson returns to the contemporary in her 2003 novel Something Might Happen, which is set in a seaside town in Suffolk and opens with the brutal murder of a normal, middle-class wife and mother. Although the book contains all the trappings of the classic crime novel – the murder scene, evidence, detectives and suspects, in the tradition of Agatha Christie or P. D. James, Myerson is not overly interested in the resolution of the crime itself. She is more concerned with the effects the crime has on the people in the town, and in particular on Tess, the victim's best friend and her family. Tess's relationship with her husband and family seems stable enough at first, then it transpires that she has been having a somewhat ambiguous relationship with the murdered woman's husband. Whether this was a full blown affair, just a strong friendship or a student crush that never wore off (which is how Tess chooses to describe it) is never really revealed. Does Tess feel guilty or desperately sad about the loss of her best friend? Myerson is far too subtle to subject us to hand-wringing and recrimination: instead her heroine reacts like so many of the female characters in Myerson's novels - she reaches out for comfort in her loneliness and confusion and embarks on an affair with the victim's family liaison officer. Shortly after, Tess's daughter Rose begins to act in a strange fashion, claiming that she has seen the dead woman. At first the family, and hence the reader, dismiss this as a figment of the child's imagination but they need to be careful because, as the title of the novel sinisterly suggests: 'something might happen'.
Although Myerson deals with issues of huge importance to humanity, she also has an excellent eye for small details: her description of Amy's husband's belligerent dog Megan, who accompanies her on her assignations in Me and the Fat Man is wonderfully exact, yet almost comic, and also illustrates Amy's sense of guilt: 'The dog was not on my side. She made a point of being restless … She wouldn't settle – skirted the edges of the room, dusting the tops of books with her tail and finally flopped down by the fire, evil eyes fixed on my hands. Then a curl of her black lip, a dirty, pointed sigh, as if she knew what a tart I was'.

In Sleepwalking and Something Might Happen,  there are bewitching pen sketches of babies: 'Jack sleeps … waking only to feed, otherwise a perfect small curled human – arms flung wide, fingers spread in the air, as if he fell fast asleep in the middle of making a very important point', and in the latter there are splendidly realistic examples of those fleeting, slightly zany conversations that take place in every normal household between parents, offspring and siblings but that are usually very difficult to get down on paper.
As well as her novels, Myerson has also published two non-fiction books: Home: The Story of Everyone Who Ever Lived in our House (2004), and Not a Games Person (2005). The first, as the title suggests, is a study done after meticulous research into the families who have lived in the Myerson family house in Clapham since it was built in the late 19th century. 34, Lillieshall Road, is a simple enough terraced house and such a study could seem at first little more exciting than a school project or a local history pamphlet, but Myerson recounts her research like a detective story, an up and down drama of lucky discoveries and depressing dead ends, so that the reader becomes thoroughly entranced and involved. Over the years, Myerson comes across birth, illness, death, immigrant homesickness, child abandonment, domestic violence, bigamy, broken promises, sexual frustration and she uses her novelist's imagination to bring the characters alive on the page to the extent that the book is in fact not only readable but positively compelling. Not a games person is a smaller volume and is a very personal study of the awfulness for the writer – the fear, shame, embarrassment, humiliation and a host of other negative emotions - of the British obsession with making children participate in what is known as 'physical education'.               
Amanda Thursfield, 2006
Bibliography
2008
Living with Teenagers
2004
Home: The Story of Everyone Who Ever Lived in our House
2003
Something Might Happen