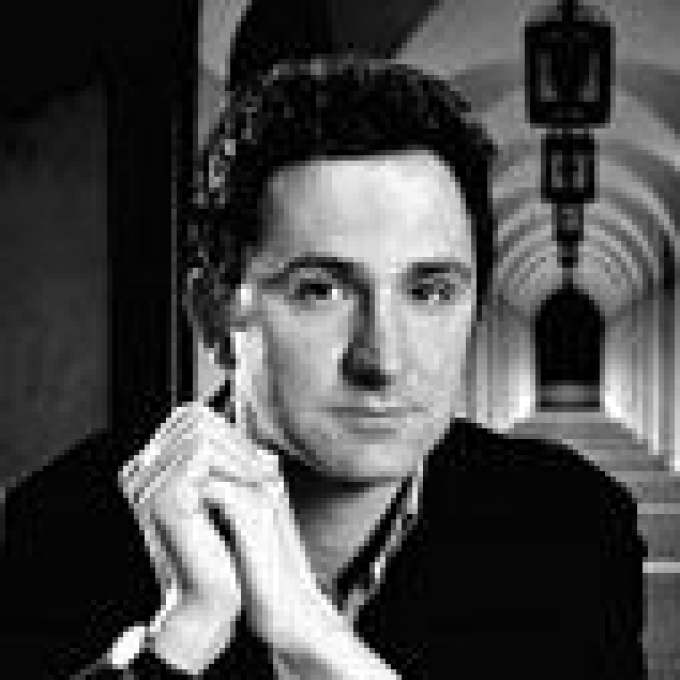 Jonathan Stroud
Publishers:
Agents:
Biography
Jonathan Stroud was born in Bedford in 1970 and grew up in Bedford and St Albans.
He studied English Literature at York University and worked as an editor at Walker Books and Kingfisher Publications in London. His first book was World Puzzles (1994) and he is the author of several picture books including The Lost Treasure of Captain Blood (1996) and The Viking Saga of Harri Bristlebeard (1997). His first novel, Buried Fire, was published in 1999 - the first in a line of children's fantasy books, including The Ghost of Shadow Vale (2009) and Heroes of the Valley (2010). He has been a full-time writer since 2001.
He has also edited non-fiction books for children, including The Kingfisher Children's Bible (2001), and The Kingfisher Book of Evolution (2000).
His popular Bartimaeus Trilogy, comprising of The Amulet of Samarkand (2003); The Golem's Eye (2004); and Ptolemy's Gate (2005) has won several awards, and the first book in the series is currently being made into a film. A graphic novel of The Amulet of Samarkand, adapted by Andrew Donkin, was published in 2010. A prequel to the series, The Ring of Solomon, was also published in 2010, and shortlisted for the Costa Children's Book Award.
Jonathan Stroud lives in Hertfordshire.
Critical perspective
Jonathan Stroud's love of reading and writing began early in childhood. Between the ages of seven and nine he experienced prolonged illness and relieved the boredom by reading excessively and writing and illustrating his own stories. Throughout the rest of his childhood and adolescence, Stroud continued writing - he experimented with different genres such as comic books, poetry and plays, but realised that his passion was for fantasy stories.
Stroud's fiction is usually marketed at children and teens, but it has a cross-over appeal and is also enjoyed by adult readers. He is most well known for his Bartimaeus Trilogy (discussed below), but he has also written several stand-alone novels, the first of which was Buried Fire (1999), which intertwines fantasy within a recognisable modern-day setting. Like most of the novels that followed, Buried Fire is not afraid to explore - in both psychological and supernatural terms - the dark side of life and the dark side of human nature. Set in an English country village, Buried Fire features a teenage boy, Michael, who happens to fall asleep on a hillside at the exact moment that some workmen uncover an old Celtic cross with a dragon on it. Michael wakes to find that he has absorbed the 'four gifts of the dragon' - supernatural powers that he finds disturbing - and consequently finds himself at the centre of a struggle for power and dominance that threatens the village as the dragon tries to resurrect itself. Stroud's dark and dramatic tale, which is rich and detailed, incorporates elements of Celtic mythology - dragons, witches and magic - with a perceptive exploration of the dangers of being seduced by power. The Leap (2001) also features teenage characters and once again merges an everyday contemporary setting with fantasy adventures, this time deliberately blurring the boundaries between reality and fantasy. Stroud is adept at exploring both the psychological and the supernatural: The Leap is a heart-rending story - more subtle than Buried Fire - which poignantly depicts the raw pain of grief but also ventures into other worlds. Charlie has witnessed the accidental drowning of her best friend, Max, and is subsequently haunted by dreams in which Max is still alive in another world. Her desire to rescue him is presumed by her family to be caused by her confused and grief-stricken state, but Charlie is certain that her dreams are real and that she must travel beyond this world to find Max. Inspired by Henry James' ghost story, The Turn of the Screw (1898), The Leap is deliberately ambiguous: readers are left to decide for themselves whether this is a supernatural story or a tale of confusion caused by grief.After a psychological thriller, The Last Siege (2003), which is set wholly in this world, Stroud then turned to high fantasy with great success: his highly acclaimed and popular Bartimaeus trilogy is made up of The Amulet of Samarkand (2003); The Golem's Eye (2004) and Ptolemy's Gate (2005), along with a prequel, The Ring of Solomon (2010). The trilogy tells the story of Nathaniel, an apprentice magician, and Bartimaeus, a djinni (or spirit) who is summoned by Nathaniel to work on his behalf. The narrative structure is unusual and effective, allowing both characters to take centre-stage by alternating between a third-person narrative of Nathaniel's story and Bartimaeus' own first-person account of events. The trilogy is set in an alternate modern-day England in which the magicians are the ruling class. Stroud's original approach, however, is that the magicians do not have supernatural powers of their own - their power comes only from their ability to control the djinn, which inevitably leads to conflict and resentment.
In The Amulet of Samarkand we meet Nathaniel as an 11-year-old who lives with his cruel magician master, Arthur Underwood, to whom he was sold by his parents at the age of five. After a public humiliation by another magician, Lovelace, the precociously talented Nathaniel swears revenge - despite his age and inexperience, he summons a reluctant and cynical Bartimaeus to help him steal Lovelace's prize possession, the amulet of the title. In The Golem's Eye and Ptolemy's Gate, Stroud skilfully builds tension and once again explores issues of power and dominance: as Nathaniel progresses towards adulthood he becomes increasingly ambitious and power-hungry, using Bartimaeus until the djinni becomes depleted. Although it is a fantasy series, Stroud places the two characters within a wider social and political context, in which the 'commoners' (non-magical humans) stage a resistance against the magicians, which introduces a new character, resistance fighter Kitty Jones.
The Bartimaeus trilogy has sparked inevitable comparisons with J.K. Rowling's Harry Potter series, but Stroud's inventive and original magical world is vastly different - much darker and more political, but also acutely funny and satirical. Nathaniel, unlike Harry Potter, is a complex character who makes terrible mistakes and is not particularly likeable. The social structure of this world also subverts traditional features of the fantasy genre: unlike Rowling's universe in which noble magicians such as Dumbledore and Harry are pitted against the evil Voldemort, Stroud's ruling magician class is shown to be rather corrupt and selfish, exploiting the djinn who are forced to work for them. Consequently, the djinn are not merely the stereotypical demon outsider: on the contrary, their exploitation is depicted sympathetically and their resentment is understandable. This effect is achieved through Bartimaeus' first-person narrative which enables him to present his own viewpoint and gives him more impact on the reader than Nathaniel's third-person story: Bartimaeus is certainly no angel, but delights readers with his mischievous, sarcastic and witty commentary, which extends into footnotes. In a review of The Amulet of Samarkand, Michelle Pauli acclaims the originality of this character: 'Bartimaeus is indeed the most appealing character ... By turns pompous, caring, irascible and wise, his cynical and witty asides give the story an edge which broadens its appeal beyond average children's fantasy' (The Guardian online, 12 January 2004).Stroud followed the Bartimaeus trilogy with Heroes of the Valley (2009), which has been very well received. Inspired by ancient Norse mythology, it is set in medieval times and tells the story of Halli Sveinsson, a young boy who longs to follow in the footsteps of his adventurous ancestors who - according to legend - once defeated the monsters in the valley. Halli's yearning for excitement and heroic quests, however, brings him far more than he expected, as he begins to understand that the reality is very different from the romantic mythological stories. Heroes of the Valley is an epic adventure tale which, like the Bartimaeus trilogy, creates a detailed, believable fantasy world with authentic characters and wry humour. Kathryn Hughes comments: 'Jonathan Stroud's great strength is his willingness to puncture his own narrative with humour well before it tumbles into portentousness ... Written out of a deeply felt world, and with a taut, disciplined voice that knows its Sir Gawain and the Green Knight as well as its Harry Potter, Jonathan Stroud's [Heroes of the Valley] is, quite simply, stunning' (The Guardian, 10 January 2009).
Elizabeth O'Reilly 2011.
Bibliography
2010
The Amulet of Samarkand
2009
Heroes of the Valley
2009
The Ghost of Shadow Vale
2003
The Amulet of Samarkand
2000
Little Spike and Long Tail
2000
Sightseers: Ancient Rome
2000
Goldilocks and the Three Bears Puzzle Storybook
1999
Alfie's Big Adventure
1997
The Viking Saga of Harri Bristlebeard
1996
The Lost Treasure of Captain Blood
Awards
2010
Costa Children's Book Award
2007
Children's Book Award (Austria)
2006
Corine Internationaler Buchpreis (Germany)
2006
Grand Prix de l'imaginaire (France)
2006
Mythopoeic Fantasy Award
2006
Quill Book Award (USA)
2005
Lancashire County Library Children's Book of the Year Award
2004
Boston Globe-Horn Book Award (USA)
Author statement
My guiding principle when writing is to create something that I, as a reader, would love to discover on a shelf. My earliest books were playful mixtures of puzzles and comic strips, both of which I devoured as a child. In my fiction I gravitate towards the fantastical (which was my favourite genre when young) but only when balanced by some element of realism: I distrust fantasies that loop off into escapist whimsy. In the Bartimaeus trilogy the djinni Bartimaeus is in perpetual conflict with the young politician/magician Nathaniel. The narrative switches between the sober, downbeat political perspective and the effervescent, mercurial magical one - neither side achieves dominance. In The Leap (2001) the audience must decide whether the extraordinary events that unfold are real or created by the heroine's imagination; in The Last Siege (2003), the fantasy is overtly contained within the mind of one of the characters. Heroes of the Valley (2009) deals in part with the power that stories can exert over society as a whole. I think it's important that in the midst of fantasy there are echoes of contemporary concerns.