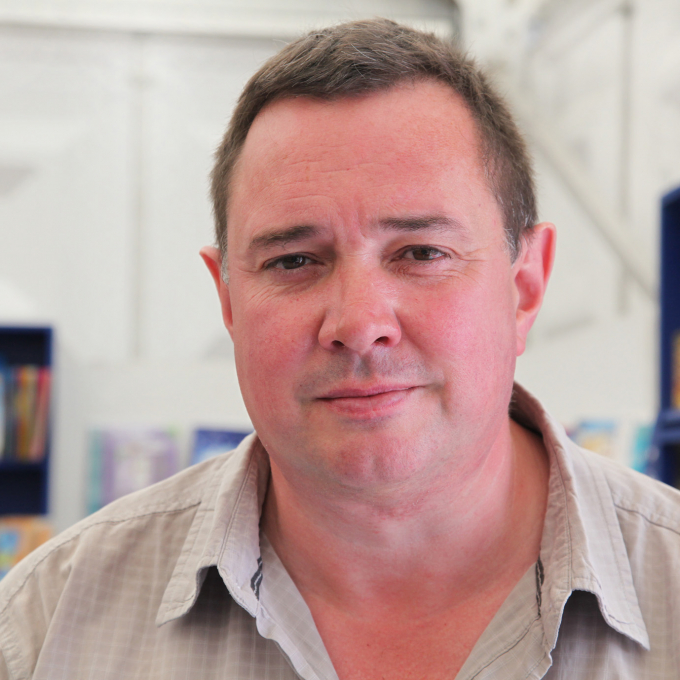 Biography
Jon Gower grew up in Llanelli, Wales and studied English at Cambridge University.
A former BBC Wales' Arts and Media correspondent, Jon has been making documentary programmes for television and radio for over 30 years. He has over thirty books to his name, in both Welsh and English. They include An Island Called Smith (2001), about a disappearing island in Chesapeake Bay, which gained him the John Morgan Travel Award, and Uncharted (2010), a novel set in Buenos Aires, Oakland, California and Cardiff, which was described by Jan Morris as 'unflagging and unfailingly inventive'.
In 2009, he was awarded a major Creative Wales award to explore the Welsh settlement in Patagonia and he is currently writing The Story of Wales, which will accompany a landmark BBC series to be broadcast early in 2012, and working on a volume about the Welsh coastline with photographer Jeremy Moore. Jon Gower won the Welsh Language Wales Book of the Year Prize in 2012 for his novel Y Storïwr (Gomer 2011). Jon's second volume of short stories, Too Cold For Snow, was published in 2012.
He has also written drama, including a multi-media presentation, On High/Aruchel, devised and performed with Gerald Tyler and Tomos Williams in 2010; Drws Nesa, with Glyn Elwyn in 1986; and two radio plays for BBC Radio Cymru in 1985 and 1983 respectively - Istanbwl and  Lawr y Strand i Bicadili.
Jon Gower lives in Cardiff, Wales, with his wife Sarah and two daughters, Elena and Onwy. He is currently a Hay Festival International Fellow.
Bibliography
2019
Encounters with Karl Francis
2018
Vigilant Imagination: the Art of John Selway
2014
Encounters with Dylan Thomas
2014
Encounters with Nigel Jenkins
2012
Wales-At Water's Edge
2002
I Know Another Way: From Tintern to St David's
2001
An Island Called Smith
1999
Wales in our Own Image
1999
A Year in a Small County
Awards
2012
Welsh Language Wales Book of the Year
2011
Hay Festival International Fellowship
2010
Creative Wales Award
2010
National Eisteddfod Short Story Prize
2009
Academi Writing Bursary
2009
Allen Raine Short Story Competition
2000
John Morgan Travel Award
1999
Arts of Council of Wales Award
Author statement
I write because I have to: books might bide their time, stalk you for a few years, but eventually they will hunt you down, demanding to be written. Writing in two languages has rewards and challenges. Some words have yet to be invented in Welsh, so you have to make do, or make ones up, giving one a very real sense of adding something new to the literature of my small country.   Growing up, reading books gave a lonely child a ready source of boon companions. I still treasure that sense of companionship, the beautiful idea that someone, a stranger maybe, will spend a few hours in my company through the medium of a book. I always hope I'll entertain them.