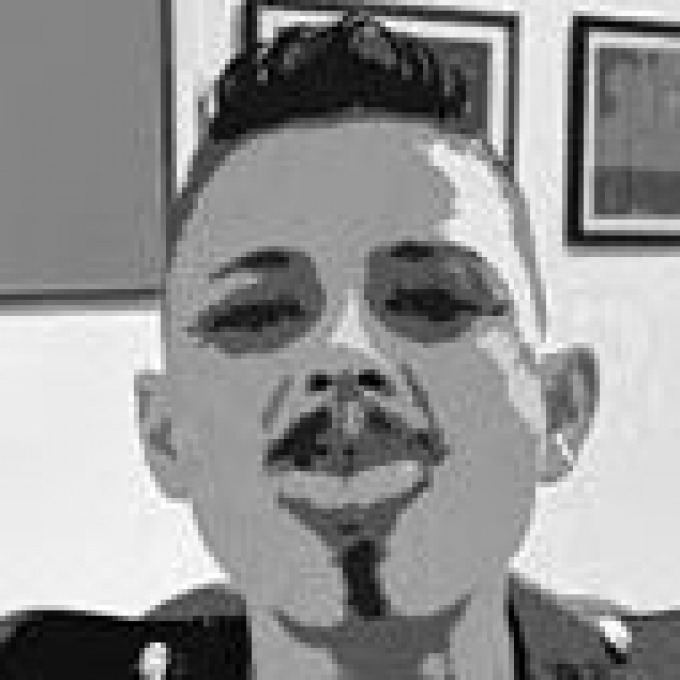 Joelle Taylor
Publishers:
Agents:
Biography
Joelle Taylor is an award-winning poet, playwright, author and educator.
She was UK Performance Poetry Slam Champion in 2000 and has performed at a variety of venues in the UK, including the O2 arena, Royal Festival Hall, the Globe Theatre and Buckingham Palace. She has also read and given performances internationally, including in Zimbabwe, Brazil, Botswana, Australia and Singapore, and completed a world tour with her third collection Songs My Enemy Taught Me.
She has written four collections of poetry. Ska Tissue was published in 2011 by Mother Foucault Press. The Woman Who Was Not There was published by Burning Eye Books in 2014 and was included in the UK's top ten recommended collections in the Morning Star.
Songs My Enemy Taught Me, her third full collection, was published by Out-Spoken Press in 2017. It fuses her own experience of surviving sexual abuse with inspiration from masterclasses held with vulnerable women across the UK and evokes the struggles faced by women around the world today.
Her fourth collection, C+NTO & Othered Poems, was published in 2021 (Westbourne Press) and was the winner of the T.S. Eliot Award 2021. It was named as one of the best poetry books of the year by The Telegraph, the New Statesman, The Times Literary Supplement and the White Review.
Her work has been the subject of a BBC Radio 4 documentary Butch in 2020, and she was commissioned by the BBC to write new work for the Hull UK City of Culture initiative in 2017.
As a playwright, her works include Naming (Oval House Theatre, 1994), Whorror Stories and Whorror Stories II (Oval House Theatre, 1995) and Lucid Johnston (Kings Head Theatre and Oval House Theatre).
She founded the national youth slam championships, SLAMbassadors, in 2001 and was its Artistic Director and National Coach until 2018. She also founded the international spoken word project, Borderlines.
She has led workshops in a variety of venues and settings including schools, prisons, refugee groups and youth centres. Her work appears on the OCR GCSE syllabus for English.
She was commissioning editor at Out-Spoken Press, and is co-curator and host of Out-Spoken Live, a live poetry and performance club in residence at the Southbank Centre.
She has received a Fellowship of the RSA, a Changemaker Award from the Southbank Centre, and her poem 'Valentine' was highly commended by the Forward Prize judges in 2021.
Bibliography
2021
C+NTO & Othered Poems
2017
Songs My Enemy Taught Me
2014
The Woman Who Was Not There
1995
Lesbians Talk Violent Relationships
Awards
2021
'Valentine' Highly Commended in Forward Prize
2000
UK Performance Poetry Slam Champion