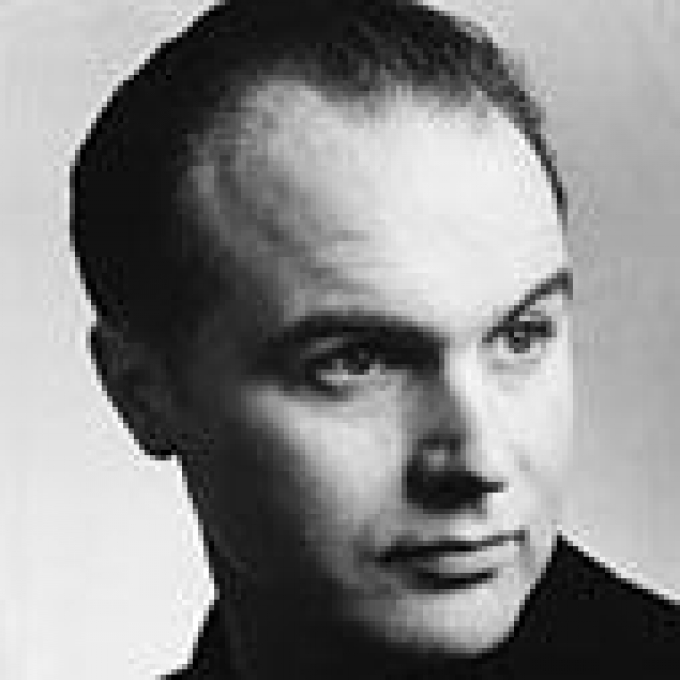 Jim Cartwright
Publishers:
Agents:
Biography
Jim Cartwright was born in Farnworth, Lancashire in 1958 and educated at Harper Green Secondary Modern School, Farnworth.
His plays are consistently performed around the world, where they have won numerous awards, and been translated into 30 languages. His first play, Road (1986), opened at the Royal Court in 1986, and was subsequently revived that same year and again in 1987, before being taken on a nationwide tour. Road won the Samuel Beckett Award, Drama Magazine's Best New Play Award, and was joint winner of the Plays And Players Award and The George Devine Award.  In 1988, Road was produced by The Lincoln Centre, New York, and is now considered a modern classic. Other works include: Bed (1991), at the Royal National Theatre in 1989; Two (1991), at the Octagon Theatre, Bolton in 1989, and transferring to The Young Vic, London in 1990, winning the Manchester Evening News Best New Play Award; Eight Miles High (Octagon Theatre, Bolton 1991 and again in 2005), and Theatre Royal, Bristol, 1994, revived there again in 1995. This play was nominated for the TMA best musical award, and in 1997, a production of the play at the Reykjavik City Theatre, Iceland, ran for a year, breaking box office records. He also wrote The Rise And Fall Of Little Voice (1992), performed at the Royal  National Theatre in 1992 and at The Aldwych Theatre in London's West End, later that year. The production was nominated for six Olivier Awards, was winner of The Evening Standard Award for Best Comedy of the Year in 1992 and the Laurence Olivier Award for Best Comedy in 1993.  It opened on Broadway in 1995.
Jim made his directorial debut with Road at The Royal Exchange Theatre in 1995.  He also wrote and directed I Licked a Slag's Deodorant (1996), for the Royal Court at The Ambassador's Theatre in London's West End in 1996; Prize Night  for the Royal Exchange Theatre (1999), and Hard Fruit (2000) for the Royal Court Theatre in 2000. Jim's radio work includes: Baths (BBC, 1987).  His television work includes: Road (BBC, 1987, winner of The Golden Nymph Award for best film); Vroom (Channel 4, 1988, selected as centrepiece at The London Film Festival); Wedded (BBC, 1990), and June (BBC, 1990).  Jim produced and wrote Village (Channel 4, 1996); two films, Strumpet and Vacuuming Completely Nude In Paradise (BBC, 2001); and wrote and directed Johnny Shakespeare (BBC, 2007).
In 2008 his first novel, Supermarket Supermodel, was published.
Jim Cartwright has been made an Honorary Fellow of the University Of Bolton, a visiting Professor at Salford University and his old school, Harper Green, have named a building in his honour.
Critical perspective
Whilst Jim Cartwright is often cast as a northern realist playwright in the tradition of Willy Russell, Alan Bleasdale and John Godber, the stylistic and structural range of his work transcends such attempts at categorisation.
Certainly a number of his texts engage with the bleakly impoverished lives of the northern working-/under-classes.  However, his characters speak in a language that underscores the 'gutter' with the poetic; concomitantly, his approach to form owes far more to the avant-garde theatre than to the conventional narrative structures of dramatic realism.  It is for this unusual imbrication of the irreverent with the lyrical, the realistic with the fantastical, that Cartwright is best known.  Equally, his ability to inject humour into the most tragic of situations - starvation , domestic violence, inoperable cancer - marks him out as a playwright who straddles the boundaries of both  form and genre.
Cartwright's first and most performed play, Road (1986), is a series of vignettes interspersed with  monologues.  These monologues are notable for an almost 'stream of consciousness' quality which mirrors the broader framework of the narrative.  Scullery meanders aimlessly up and down his 'road' pointing out features of the grim landscape and setting the scene for the glimpses we see of the inhabitants' lives.   Scullery is both part of the scene and the creator of it.  This technique - which owes much to Brecht - is also utilised in a number of other plays, most notably Two (1991) in which the Landlord and Landlady of a pub move seamlessly from talking directly to the audience to engaging with their customers, offering advice alongside advocaat, sympathy with the cider.  However, Cartwright disrupts this conventional Brechtian 'distancing' technique with a Chekhovian attention to honesty of characterisation:  whilst his narrator-figures set scenes, introduce other characters and provide social and/or political 'comment', they remain at all times 'in character', affected by the action, subject to the dramatic outcomes of that action.
Cartwright is not limited to a particular style or form, though he does interweave dialogue with monologue in many of his works.  I Licked a Slag's Deodorant (1996) and Hard Fruit (2000)  both disrupt the boundaries of realism whilst retaining a conventional drive towards narrative closure.  In the former play a naïve mummy's-boy - simply called 'Man' - ends up living under the bed of an extremely busy prostitute - 'Slag'.  Despite some criticism of Hard Fruit - it has been labelled both 'mannered' and 'sentimental' - its portrait of repressed homosexuality exemplifies a common concern in many of Cartwright's dramas - that of  the individual's connivance with his/her own 'repression'.  The old men in Hard Fruit are imprisoned by their own inability to accept their sexuality.  'Man' in I Licked a Slag's Deodorant exchanges his restrictive teenage outfits - 'things tucked into things. Thick elastic. Vests. Vest, T-shirt, then shirt then woollen jumper, then anorak.  Everyone else was walking round like butterflies' - for a life underneath a bouncing mattress.
Bed (1991) dispenses entirely with traditional notions of narrative and adopts an abstract style in terms of both form and content, yet its themes share ground with Cartwright's other work. The attempts of seven elderly people to get to sleep are thwarted by a grotesque, disembodied head which looms above the oversized bed the seven share. Through the language of dreamscapes and nightmares  the deepest frustrations and desires of each character are revealed.  In each case the individual - now part of this unlikely group confined to an enormous bed - expresses both delight and horror at his or her  containment within that group.  Individual identity is in danger of being sublimated by the collective, in just the same way that, in their dim and distant past, each one of them has bowed down to propriety or expectation.  Bed engages with both past and present.  Memory is painted as both repressive and liberating.  This dichotomy - the concomitant embracing and rejection of 'the past' - is one that Cartwright visits time and again.
Unusual or unexpected grammatical constructions  are a major feature of Cartwright's writing.  This is a device which reflects the 'speech' of his characters but which also serves to disrupt the apparent realism of his narratives.  Additionally, he has a love of neologisms such as 'lip-a-lapping' (foreplay) and 'wizzle and mince' (sexual allure). Indeed, Cartwright's real forte is to create a compellingly believable cast of characters but allow them the linguistic freedom - to the extent of expressing themselves through an invented vernacular - to convey their greatest fears and dreams, the hopelessness of their hope.  As Louise from Road puts it: 'Nowt's nice. NOWT'S NICE. Where's finery? Fucked off! Where's soft? Gone hard! I want a walk on the mild side.  I want to be clean'.
Many of Cartwright's monologues exemplify this blending of gutter-language with the elegiac; similarly a vast majority of his monologues - irrespective of the texts they are drawn from - allow their speakers to grapple with and struggle towards a sense of personal identity, so often repressed by cultural stereotyping and, more pertinently for Cartwright, the bonds of 'community'.  In each of his texts community is supportive yet deeply repressive.  In Two, for instance, Landlord and Landlady cannot confront their own personal tragedy - the death of their only child - because within their milieu they are expected to be 'rolling out the barrel' day and night.   This destabilisation of traditional working-class 'community spirit' is indicative of Cartwright's radical and penetrating voice which ensures that his work, whilst very much of its time, is elevated above the mere 'period piece'.  
Cartwright is similarly adept at interweaving the apparently 'real' with the fantastical, and this juxtaposition is apparent in many of his dramas. In The Rise and Fall of Little Voice (1992) the stark poverty and depressing monotony of Mari and LV's world are set against the ability that LV has to be 'changeful', to transform herself by way of her voice.  LV, daughter of Mari, barely speaks - she is not quite, but almost, voiceless.  However, she has the extraordinary ability to become 'others' - in this case, great divas with resonant, powerful voices.  LV's ability to become others can be seen as emblematic of one of Cartwright's most abiding themes - that of the power of the individual to transform her/himself despite the expectations of society/community.
Defining the 'style' of Cartwright is a slippery business, though his dramas undoubtedly share a number of thematic concerns: the individual within and versus community; the nature and power of memory; oneself as one's 'own worst enemy'.  Nevertheless, his work defies easy categorisation - it is not always essentially 'northern' nor is it ever entirely 'realistic'.  It is sometimes domestic, sometimes universal.  The overriding feature of his work, however, is his commitment to expressing the lives of the marginalised and disenfranchised through the poetry and playfulness of a heightened - and often invented - language.   
Frances Piper, 2003
Bibliography
2015
The Ancient Secret of Youth and the Five Tibetans
2008
Supermarket Supermodel
1996
I Licked a Slag's Deodorant
1992
The Rise and Fall of Little Voice
Awards
1993
Laurence Olivier Award for Best Comedy
1992
Evening Standard Award for Best Comedy of the Year
1990
Manchester Evening News Theatre Award for Best New Play
1987
Golden Nymph Award for Best Film
1986
Drama Magazine Best New Play Award
1986
Plays and Players Award
1986
Samuel Beckett Award