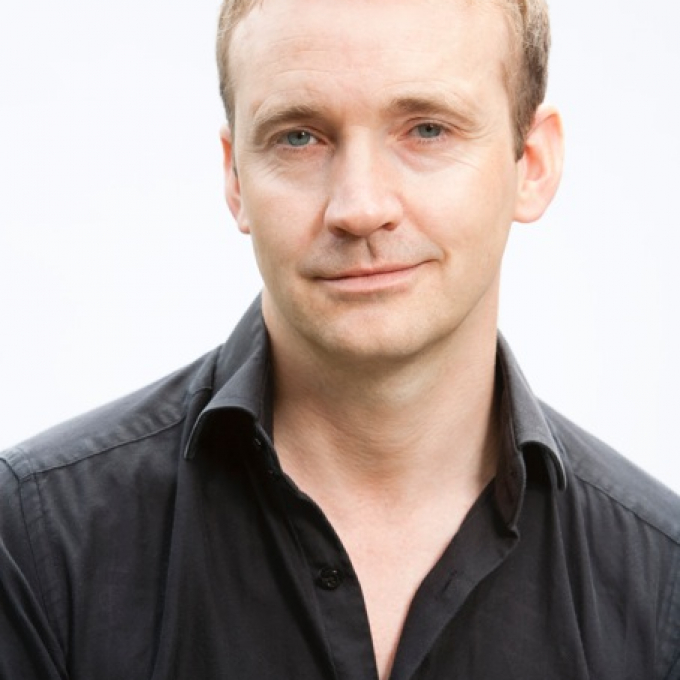 Jerry Brotton
Publishers:
Agents:
Biography
Jerry Brotton is Professor of Renaissance Studies at Queen Mary University of London. He is the author of Trading Territories: Mapping the Early Modern World (1997), Global Interests: Renaissance Art between East and West (co-authored with Lisa Jardine (2000), The Renaissance Bazaar: from the Silk Road to Michelangelo (2002), The Renaissance: A Very Short Introduction (2006), and The Sale of the Late King's Goods: Charles I and his Art Collection (2006), which led him to be shortlisted for the Samuel Johnson Prize, the Hessell-Tiltman Prize, and the Times Higher Education's Young Academic of the Year Award (2007).
His bestselling book A History of the World in Twelve Maps (2012) received widespread media and review coverage and was translated into eleven languages.
Brotton is a regular broadcaster, critic and feature writer, presenting BBC4's three-part TV series, 'Maps: Power, Plunder and Possession' (2010), BBC NI's 'Mapping Ulster' (2013) and BBC Radio 3's 'Courting the East' (2007). He has also co-curated and edited the catalogue of 'Penelope's Labour: Weaving Words and Images' (with Adam Lowe), an exhibition at the Venice Biennale of 2011.
He is Associate Director of the Queen Mary/Warwick University project Global Shakespeare, on which he is developing a series of initiatives in Italy, Brazil, South Africa and India. His book on Elizabethan England, the Islamic world and Shakespeare, This Orient Isle: Elizabethan England and the Islamic World, is to be published by Penguin in 2016.
He lives in south London with his partner, the biographer Rachel Holmes.
Critical perspective
The historical and literary scholar Jerry Brotton has devoted his career to fleshing out the argument that "the Renaissance was a remarkably international, fluid and mobile phenomenon."
As he has revealed in a series of increasingly successful books over the last decade and a half, this newly global Renaissance was a matter of maps, commerce, science and international exchange. By tracing the implications of these links, and challenging conventional assumptions about early modern history, Brotton has enjoyed great success in communicating the energies the period to a wide general audience.
As he wrote in his 2002 book, The Renaissance Bazaar: from Silk Road to Michelangelo, "every generation creates a version of the European Renaissance in its own image." Our modern globalized and mediated moment, he argues, is no different in this regard. Amidst a "global climate where the dangers of political and religious fundamentalism jostle with renewed possibilities for cultural exchange and cooperation, it is time to look at the period known as the Renaissance as a moment that similarly stood on the threshold of an expanding world where people exchanged ideas and things often regardless of political and religious ideology."
Brotton embarked upon his revision of early modern culture in 1997 with his first book, Trading Territories: Mapping the Early Modern World. That book was a study of the evolving role of maps and geography in how European geographers thought about Africa and South East Asia. Crucially, he made clear, they conceived of the East as form of 'Old World', set against the freshly mapped 'New Worlds' of the post-Columbus West. Brotton argued that by focusing overwhelmingly on the mapping of the Americas at the expense of the maritime East, we miss a great deal: about an often overlooked history of trade, diplomacy and science.  As his frequent collaborator and mentor Lisa Jardine wrote, this "outstanding study of mapping" helped bring to life a "dynamism in the transaction between East and West" beyond anything scholars had yet suggested.
This narrative of global interaction was cemented by his next project, a joint project with Jardine on Global Interests: Renaissance Art Between East And West (2000). The book explored the links forged by artists and artistic encounters during 1450-1550, and told of the exchange of tapestries, medals, statues and portraits between Ottoman, Spanish and English empires. But its key point was this was not a one-way dialogue from West to East. Rather it was also a story of what the authors called the "returning gaze" of intellectuals and artists from the Ottoman lands and elsewhere, who helped to shape European views of itself. Jardine and Brotton analyzed the impact this history continues to have on contemporary perceptions of European culture and ethnic identity in a manner the Literary Review thought a "valuable corrective" to narrowly European views of the period.
Brotton has always combined an interest in art with one in the history of commerce. And in The Renaissance Bazaar: from Silk Road to Michelangelo (2002)he reflected on the links between these two aspects of the period's history. In some senses it struck already familiar notes. Once again, this was a revisionist narrative, arguing against preconceived notions of a 'single' Renaissance. Brotton was also writing a global history of the early modern period, again considering the role of the Islam and the East in the life of the European mind, and once more arguing for compelling parallels between the Renaissance and modern concerns.
But this volume also marked the beginning of what was to prove a successful shift in style and emphasis. In this and subsequent books, Brotton moved away from the inwardness of much academic writing to communicate ideas in a more accessible style. And so, in this volume, he opted for larger arguments. He made a forceful claim that we should see East-West exchange less in terms of spice and more in terms of Islamic and Asian contributions to, astronomy, architecture and commerce. In doing so, he made what was now a characteristic claim for a history based on cultural mixture, and made it impossible to see German or Flemish artistic achievements as separate from those of the East.
His next book represented an even greater achievement in the direction of popular history. The Sale of the Late King's Goods(2006) was an account of an unlikely subject – Charles I's art collection – that managed to weave a narrative of war, revolution and radicalism that stretched from London through Venice,  and Madrid to the Low Countries. During his reign the king had assembled for the monarchy an array of paintings by Europe's great masters that was perhaps the finest private art collection in history. For many years it had been considered a lost collection, since under Cromwell the collection of over 2000 works was sold off to raise money for the new regime. However, as Brotton revealed in his book, upon the Restoration, the horde was re-assembled through some fascinating means. Brotton recreates the extraordinary circumstances of this sale, in which for the first time ordinary people possessed works by the great masters.
This study of the tensions and interplay between fine art and raw power was extremely well-received. It was shortlisted for the Samuel Johnson prize, and Kate Mosse called it "a rip-roaring slice of seventeenth-century England...Readable history at its best." As Kate Colquhoun wrote in the Daily Telegraph,  'Brotton has taken on a cracking good story, confidently snaking through the complicated politics of seventeenth-century European art-dealership, from Venice and the Low Countries to the Escorial and back into the side-streets of turbulent London and the thousand-odd rooms of Whitehall Palace. He beds this vast mass of convoluted activity with its great cast of characters from de Critz to Van Dyck – its rivalries, frauds, enthusiasms, bankruptcies, brinkmanship and U-turns – deeply into the political, social and artistic context of the time. This is no pillow book: that Brotton maintains his authorial grip on both the grand sweep and the elaborate detail while controlling the drive of his multi-layered narrative is a superb achievement'.
For his most high profile work to date, however, Brotton turned back from themes of commerce and patronage to the issues of mapping with which he had begun his career. A History of the World in Twelve Maps (2012) offered a dozen cartographic case studies form the last 2000 years, from Ptolemy's 'Guide to Geography' (150AD) through Google Maps, incorporating Chinese, Greek, Muslim and Christian traditions, and the seminal contributions of Mercator and Waldseemüller.  In all cases, Brotton revealed the ways in which mapping projects serve as their own commentaries on money, value and empire. "World maps are in a perpetual state of becoming," Brotton writes, "ongoing processes that navigate between the competing interests of patrons, makers, consumers and the worlds from which they arise." The history of map-making is therefore more than about the evolution of human values than the trajectory of technical improvement. As a result, they all "offer a proposal about the world, rather than just a reflection of it, and every proposal emerges from a particular culture's prevailing assumptions."
Brotton's revisionist take on cartographic development is a compelling one. It has brought him a wide international audience and viewership, and seen his work on maps shortlisted for the Hessel Tiltman Prize. Nonetheless, some have suggested limits to this interpretive cultural approach. For Noel Malcolm in Telegraph: "one feels that his master thesis – that mapping is more about the projection of cultural or political values than it is about mere accuracy or objectivity – comes close to being overstated." For innovators such as the Cassinis, the fact that their work "served a political purpose was, for them, an entirely secondary matter." Similarly, Tom Holland in the Guardian had reservations about the reductive nature of the overall argument, but nonetheless conceded that "Brotton's idea of tracing within maps the patterns of human thought and civilisation is a wonderful one."
As Brotton notes, "the map itself is going through a transformation as profound as its shift from manuscript to print in the 15th century," His own creative scholarly take on the history of cartography has helped make his global take on the Renaissance seem more topical than ever. Guiding readers through the dynamism of a newly international early modern period has turned out to help navigate their own shifting technological environment.
Dr Tom Wright
Bibliography
2016
This Orient Isle: Elizabethan England and the Islamic World
2012
A History of the World in Twelve Maps
2006
The Sale of the Late King's Goods: Charles I and his Art Collection
2006
The Renaissance: A Very Short Introduction
2002
The Renaissance Bazaar: from the Silk Road to Michelangelo
2000
Global Interests: Renaissance Art between East and West
1997
Trading Territories: Mapping the Early Modern World