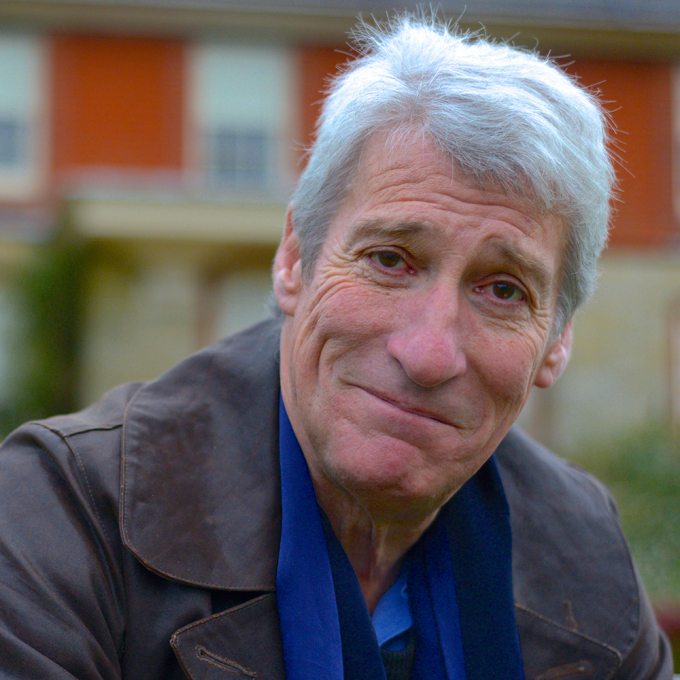 Jeremy Paxman
Born:
Leeds, Yorkshire, England
Publishers:
Agents:
Biography
Broadcaster, journalist and writer Jeremy Paxman was born on 11 May 1950.
He was educated at Malvern College and St Catharine's College, Cambridge. He began working for the BBC as a reporter in Northern Ireland in 1974 before moving to London in 1977 where he worked on the BBC current affairs programmes 'Tonight' and 'Panorama'. His documentary about the death of Italian banker Roberto Calvi, 'Called To Account', won the Royal Television Society Award (for International Current Affairs), and he wrote the book Through the Volcanoes (1985) after travelling in El Salvador and Central America. He went on to present the 'Six O'Clock News' and 'Newsnight' for BBC television, and BBC Radio 4's 'Start The Week'. He is currently Chairman of the popular television quiz series 'University Challenge'. He has won the BAFTA Richard Dimbleby Award twice (1996 and 2000), and in 1998 won the Royal Television Society Award (for Interview of the Year) for his tenacious interview with the British Home Secretary Michael Howard in which he asked the same question 17 times. In 2009, his documentary The Victorians was transmitted by BBC Television - an exploration of Victorian art and culture.

He is the author of A Higher Form Of Killing (1982), a history of chemical and biological warfare written with the journalist Robert Harris (re-issued in 2002); Friends in High Places (1990), a portrait of the British establishment; Fish, Fishing and the Meaning of Life (1994), about his favourite hobby; The English: A Portrait of a People (1998); and The Political Animal: An Anatomy (2002). His latest book is On Royalty (2006).
Jeremy Paxman writes regularly for newspapers and magazines, and is an Honorary Fellow of St Catharine's College, Cambridge, and a Fellow by Special Election at St Edmund Hall, Oxford. He lives in Oxfordshire.
Critical perspective
Jeremy Paxman is probably most familiar as the face of BBC's Newsnight , and the host of a number of other BBC television programmes, including currently University Challenge . A former foreign correspondent, most notably for the BBC's Panorama programme, he has developed a very distinctive television persona, and is widely known as a particularly incisive and persistent interviewer. Only the most daring will allow themselves to be interviewed by him, especially politicians who have certain things they don't want to say. He's healthily sceptical of what he is told, when he is being told these things by people he doesn't feel he has any obligation to trust. The scourge of political waffle, he just is not prepared to suffer fools, gladly or otherwise.

As a shrewd observer of British life and politics, Paxman has written two perceptive and entertaining books. The first, Friends in High Places (1990), deals with life in the circles of influence, in Westminster and Whitehall and elsewhere. He questions the nature and the very existence of the Establishment (primarily in the 1990s, but always with an eye to where it has come from). It dissects 'the network of powerful individuals, institutions and professions linked together through the spider's web from which madly buzzing flies like Margaret Thatcher, Tony Benn and the rest rarely escape unscathed. It is the spiders who really run Britain.'

In a Preface to Friends in High Places, Paxman is careful to raise the possibility that he might himself have a place in the indefinable Establishment he is dissecting. This is very much in the nature of a pre-emptive strike (people would only hold it against him otherwise). And of course the fact that he does have a place in it is surely incontrovertible; the list of the Great and the Good whose help is acknowledged at the beginning of the book is a Who's Who of public figures who wouldn't have helped just anybody. Paxman is even confident enough of his 'access' that he is prepared to sneer at those 'self-important figures' who are not prepared to co-operate with his researches. As the reviews noted, he is a man on the 'inside track', for whom 'most doors are open'.

So on the one hand Paxman seems to be using this book to assert his independence; and at the same time it feels very much like a book whose author has another very specific agenda, a very specific point to make - simply put, that that the Establishment is flourishing, and while it flourishes the country will suffer. It feels, in other words, as though Paxman is not merely trying to 'explore whether' but to 'prove that' there is something sinister and secret, though of which we're really all aware and in which by implication we're complicit, which is actually in control of our apparently classless, meritocratic society. Of course, he does make the case for his view, and makes it well and convincingly, but this does not do much to dispel the illusion that he knew what he wanted to prove well before he started his research. He sounds a useful warning, certainly; and if he can simultaneously do his penance for just possibly being, ever so slightly, on the inside, then so much the better.

But where Friends in High Places wears its agenda and its determined focus rather heavily, The English (1998) feels like more of a leisurely survey, a ramble, and apparently without a clear focus. This book is a loosely structured wander around the character, culture, manners and opinions of the English people. Broad-ranging, eclectic and fun, it is also informative and insightful, especially when dealing with matters of politics and how we have learnt, or failed to learn, from historical precedent.

The English was published on the crest of a huge wave of English history books, carried by the apparent tendency towards a pre-millennial national soul-searching, where questions of nationhood and identity seemed endlessly to be being raised and debated. Not surprisingly in this climate the book was a great success; and deservedly so, in part due to the broad range of tastes to which it appealed, with its elegant mixture of anecdote and thoughtful historical precedent. This is a portrait of a people written with evident affection, but no lack of Paxman's wry humour (the relish with which he calls on certain of his examples) and he is clearly as interested in sport, sex and the cinema as he is in politics and political history. Taking up these myriad threads, Paxman has woven a tapestry depicting a very familiar England, with all its charms and foibles and awkwardness'.

Jeremy Paxman has also co-written a book about biochemical warfare (with Robert Harris), A Higher form of Killing (1982); and edited an anthology about fishing, Fish, Fishing and the Meaning of Life (1994). Paxman is currently working on a book on contemporary British politics, It always ends in Tears, which is due at the end of 2002.

Daniel Hahn, 2002
Bibliography
2002
The Political Animal: An Anatomy
1998
The English: A Portrait of a People
1994
Fish, Fishing and the Meaning of Life
1990
Friends in High Places: Who Runs Britain?
1985
Through the Volcanoes: A Central American Journey
1982
A Higher Form of Killing: The Secret Story of Gas and Germ Warfare