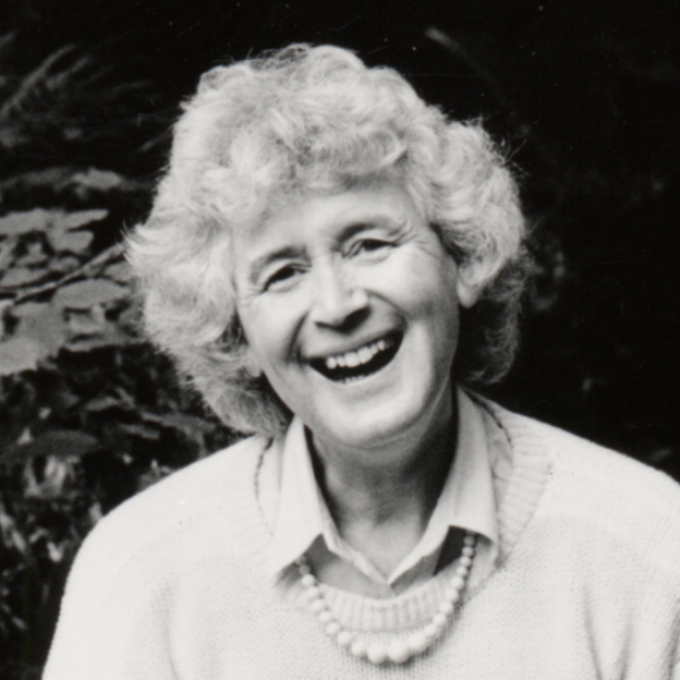 Biography
Jan Morris was a historian, author and travel writer.
She was born James Humphrey Morris in 1926 and educated at Lancing College Sussex and Oxford University, becoming editor there of the student magazine, Cherwell. She is a former journalist, and spent time as a reporter for both The Times and The Guardian. She was published under the name James Morris until the 1970s, when she went on to publish travel essays, autobiographies and fiction under the name of Jan Morris.
Her trilogy, comprising Heaven's Command (1973); Pax Britannica (1968) and Farewell The Trumpets (1978), charts the rise and fall of the British Empire. She has written portraites of many cities, including Oxford (1965), Venice (1955), Trieste (2002), Hong Kong (1988) and Sydney (1992). A collection of her travel writing and reportage from over 50 years was published as A Writer's World: Travels 1950-2000 in 2003. She has also written an autobiographical book, Conundrum (1974), a gripping account of her 10-year transformation from man to woman which The Times chose as one of '100 key books of our time'. Her biography, Fisher's Face (1995), tells the story of Admiral of the Fleet, Lord Jacky Fisher, naval reformer.
She is also the author of a novel, Last Letters from Hav (1985), shortlisted for the Booker Prize for Fiction.
Jan Morris has received an honorary doctorate from the University of Glamorgan, was an Honorary Fellow of Christ Church, Oxford and a Fellow of the Royal Society of Literature. She was awarded a CBE in 1999.
Jan Morris died on 20 November 2020. 
Bibliography
2009
Contact!: A Book of Glimpses
2003
A Writer's World: Travels 1950-2000
2001
Trieste and the Meaning of Nowhere
1997
Fifty Years of Europe
1995
The Princeship of Wales
1989
Pleasures of a Tangled Life
1988
First Draft: Poems by Nika Turbina
1985
Last Letters from Hav
1983
Stones of Empire: The Buildings of the Raj
1982
The Spectacle of Empire
1980
My Favourite Stories of Wales
1978
Farewell the Trumpets
1962
The Upstairs Donkey and other stolen stories
1958
The Outriders: A Liberal View of Britain
1957
The Market of Seleukia
1956
Coast to Coast: A Journey Across 1950s America