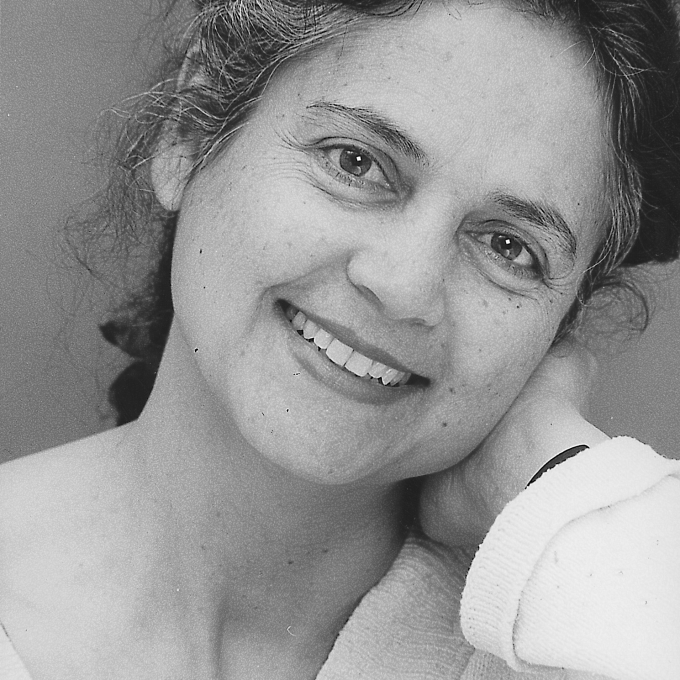 Jamila Gavin
Publishers:
Agents:
Biography
Jamila Gavin was born in Mussoorie, India.
She moved to England when she was 12 years old, and later studied music at Trinity College of Music, London. She then worked for the BBC, first in radio, then in television, as Production Assistant and Director of Music and Arts programmes.
She published her first book, The Orange Tree and Other Stories (later republished as The Magic Orange Tree), in 1979, and has since written many short story collections, teenage novels and books for children aged six to sixteen years.  In 1992 her novel for teenage readers, The Wheel of Surya, was published, and was followed by two other books in the series: The Eye of the Horse (1994); and The Track of the Wind (1997). The trilogy reflects her background in India up to and after Independence. All three books were shortlisted or runners up in the Guardian Children's Fiction Award.
One of her books, Grandpa Chatterji (1993), was dramatized for Channel 4 Schools Television, and The Monkey in the Stars (1998) was dramatized for Polka Theatre who performed it in 2000.  Jamila Gavin's radio play, The God at the Gate, was broadcast on Radio 4 in 2001, and was shortlisted for the Richard Imison Memorial Award. In 2000, Coram Boy (2000), set in 18th-century England, won the Whitbread Children's Book Award, and has been adapted for the stage. This was followed by The Blood Stone (2003), set in 17th-century India and Venice, in which a boy has to find a way to free his father, who is a hostage in Afghanistan.
Jamila Gavin lives in Gloucestershire. Her latest children's novel is The Whistling Monster (2009). Since then she has published three collections of stories: Tales from India - Stories of Creation and the Cosmos (2011); School for Princes - Stories from the Panchatanta (2011); and Blackberry Blue and Other Fairy Tales (2013). She has also written a book about Alexander the Great entitled Alexander the Great: Man, Myth, or Monster? (2012) with illustrations by David Parkin. 
Bibliography
2013
Blackberry Blue and Other Fairy Tales
2012
Alexander the Great: Man, Myth, or Monster?
2011
School for Princes - Stories from the Panchatanta
2011
Tales from India - Stories of Creation and Cosmos
2009
The Whistling Monster
2008
The Robber Baron's Daughter
2007
Out of India: Walking On My Hands
2006
Grandpa Chatterji's Third Eye
2002
The Bow of Shiva: the story of Rama and Sita
2002
From Out of the Shadows
2001
Three Indian Goddesses
1998
The Monkey in the Stars
1998
Someone's Watching, Someone's Waiting
1998
Star Child on Clark Street
1997
The Track of the Wind
1997
Our Favourite Stories
1997
Out of India: an Anglo-Indian childhood
1996
Fine Feathered Friend
1995
Grandpa's Indian Summer
1995
The Temple by the Sea
1994
The Eye of the Horse
1993
The Girl Who Rode on a Lion
1991
Kamla and Kate Again
1990
I Want to be an Angel
1987
Three Indian Princesses
1986
Stories from the Hindu World
1982
Double Dare and other stories
1979
The Orange Tree and other stories